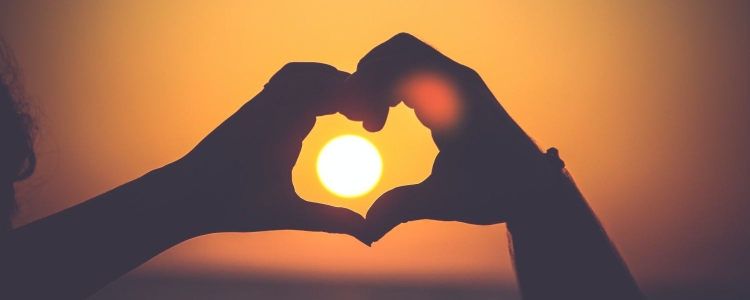 We've had a lot of discussions on love and dating over the years, but I don't think we've ever had an open thread on how you met your partner… so let's discuss! Share your stories, readers!
Just as a reminder, in the past we've rounded up dating advice for career-driven women, dating apps that cater to smart women, talked about whether a "marriage mindset" is helpful (and how to recognize it in others), discussed dating at work, and, of course, shared tips for finding time to date when you're super busy.
How I Met My Husband
I'm pretty sure I've told this story before, but I'll tell it again… My husband and I met at a friend of a friend's birthday party. I knew the birthday girl, L, through my friend S, and my husband knew L through his friend M. It was a Friday night at a dive bar on Avenue C, and I may have been coming from somewhere else because I remember I was wearing a black Banana Republic summer dress (probably too casual for work but a bit too schmancy for Avenue C) and red strappy heels.
My husband and his friend walked in, and — for whatever reason — I noticed my husband immediately. I have never been the kind of person to notice people across a crowded room, at least not in a "Who's THAT guy?" kind of way, which of course is immediately what I asked my friend S.
S took a glance and then excitedly said OOH, that's M [my husband's friend] — L is supposed to set us up! So we definitely shouldn't talk to them until they talk to us."
Okay…
An hour or so passed, and they never came over — meanwhile I kept glancing at my future husband, wondering if I knew him from somewhere, or was he maybe an actor in a minor movie?
A few vodka sodas later and I found myself in line for the one-room bathroom at the bar… and my future husband was immediately behind me. "Oh hi!" I said. "You're with L's party, right? I'm here with my friend S."
We started talking, and we kept talking, even letting a number of people pass us in line for the bathroom. The conversational flow was very easy and fun, and he bought me a drink (or two).
Meanwhile, my friend S was ready to go and came over to say bye… I liked this guy but figured it was best to leave on a high note and connect later. (Also, my heels were killing me.) So I threw my card at him and split a cab home with my friend.
Before I passed out that night, I kept thinking about this new guy, and how he was really intelligent but so laid back. He was pretty different from a lot of guys I'd dated before in that he wasn't in law, finance, or medicine and didn't have that alpha/bro male thing going on.
A day or two later, he called to ask me out, and we made plans to meet up… and honestly it's been really smooth sailing since then. The early dates were easy, the middle dates were easy, the decision to get married was easy, and so forth. Parenting is hard, of course, but we complement each other in really important ways, and I've never regretted my decision.
Readers, over to you — what's your story? How did you meet your partner?