Welcome to today's installment in our ongoing series, How to Build a Work Wardrobe At ___, based around the idea that if you're ordering from a new-to-you store online, it's great to be able to consider all the bestsellers/classics/hits at once. Today, we're looking at how to build a work wardrobe at Brooks Brothers — you can also check out how to build a work wardrobe at Lands' End, Talbots, and Boden (and eventually view the entire series on how to build a work wardrobe).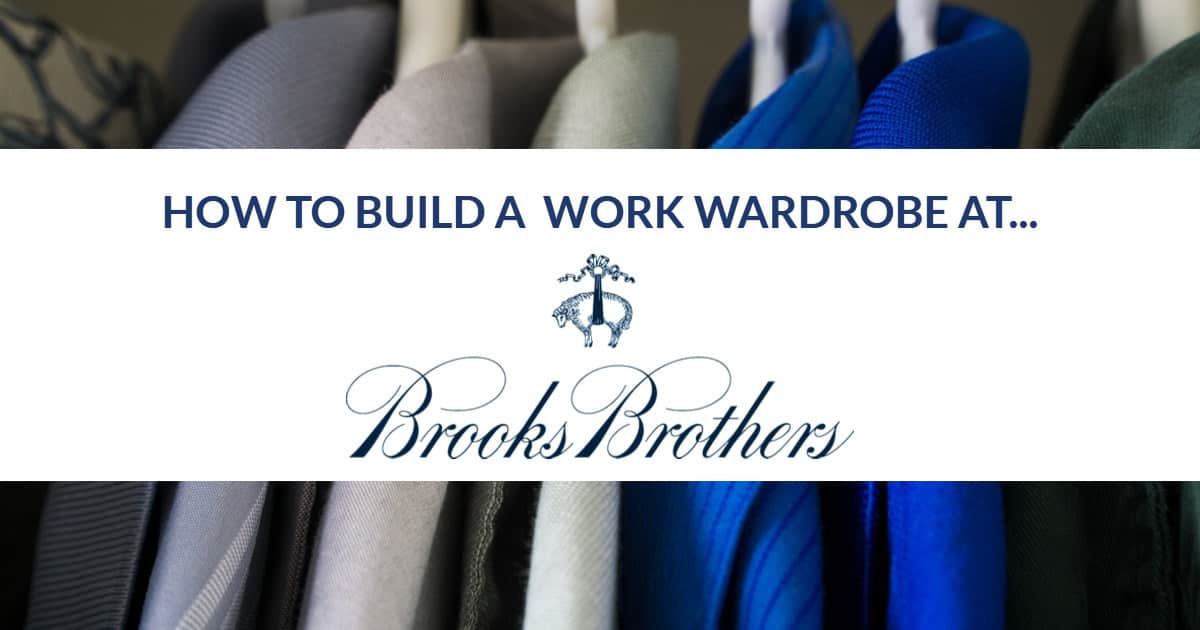 Brooks Brothers is a bastion of classic, sophisticated dressing, with a bit of a New England, WASPy, academic, preppy vibe, and if you're looking for a place to get started with workwear, this is a great option if your budget allows. Particularly if you've been struggling with trying to dress appropriately and conservatively enough for work, Brooks Brothers is an excellent place to get familiar with — it can be fun in that preppy sort of way, but it's all appropriate for the office.
We'll go through a few of Brooks Brothers' classic pieces below, but you should know that in general they have great clearance sales, and their much more affordable line, Red Fleece, is designed for younger women and is a little more playful and fun in terms of their twinsets, suits, dresses, and more. Another thing to note at the outset is that their accessories section has great brooches, necklaces, and a lot of other good accessories like simple, chic pumps, and handbags (especially check these during BB's excellent clearance sales).