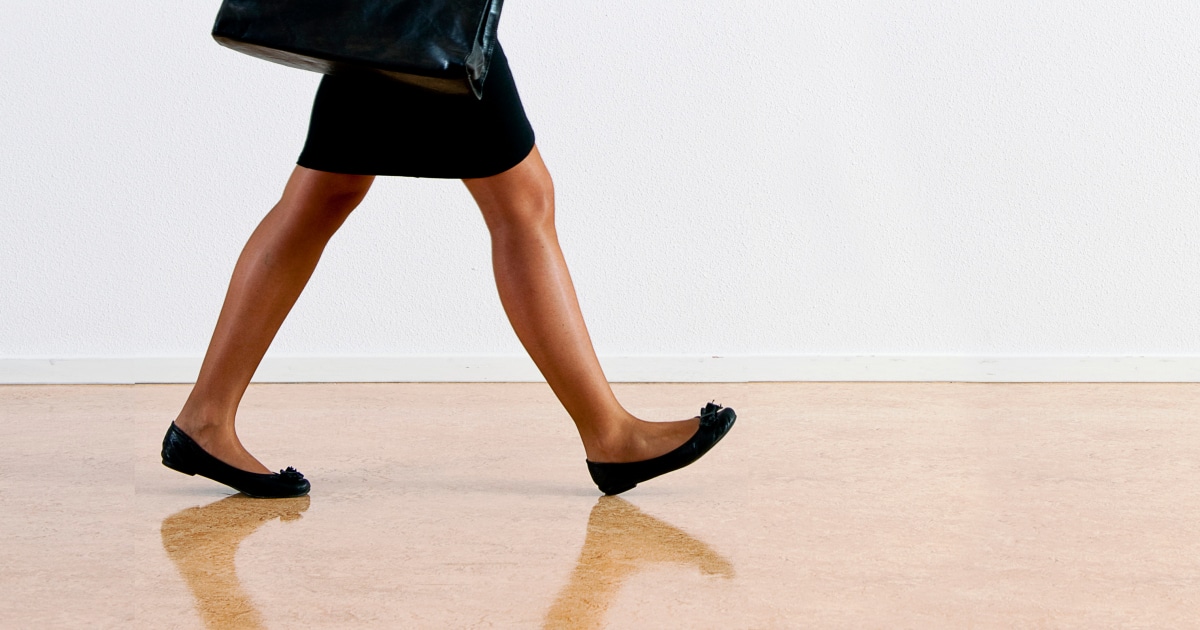 How can you make flats look good with conservative outfits for work, without looking frumpy? Reader N is particularly curious because she has MS and wants to look professional in flats ALL the time:
I'm sure you've encountered similar questions in the past, but…here goes: I am 31 and work in downtown Manhattan in a technology org for a big bank. Us females are a rarity in a mostly male-dominated environment. I simply must look good. ;) My biggest issue, specifically, is shoes. I have MS – thankfully without me telling you, you wouldn't notice (until I throw on a pair of heels >2″….then I wobble around like I'm 3 sheets to the wind. Not cute.) I feel like my options are so limited! I can get away with reasonably flat-soled platforms, but otherwise I feel like I get either loafers or ballet flats. Which don't always work with my conservative work attire. Any tips that won't demolish my wallet? Thanks!
I think this is relevant for a lot of women (whether they have MS or not) — not everyone wants to or can kill themselves in 3″ heels all the time. We've talked about whether you can wear flats for a court appearance, and we've addressed other issues (such as how to buy shoes that you can wear socks with), but we haven't talked about how to make conservative styles look good when you're wearing flats around the clock. It can even be a challenge to find classic heels under 2″! (That said, if you can happily live with a 2.5″ heel your options expand dramatically).
This post contains affiliate links and Corporette® may earn commissions for purchases made through links in this post. For more details see here. Thank you so much for your support!
In general, you're in luck in terms of shopping — there are a lot of flat or nearly-flat styles that are trendy.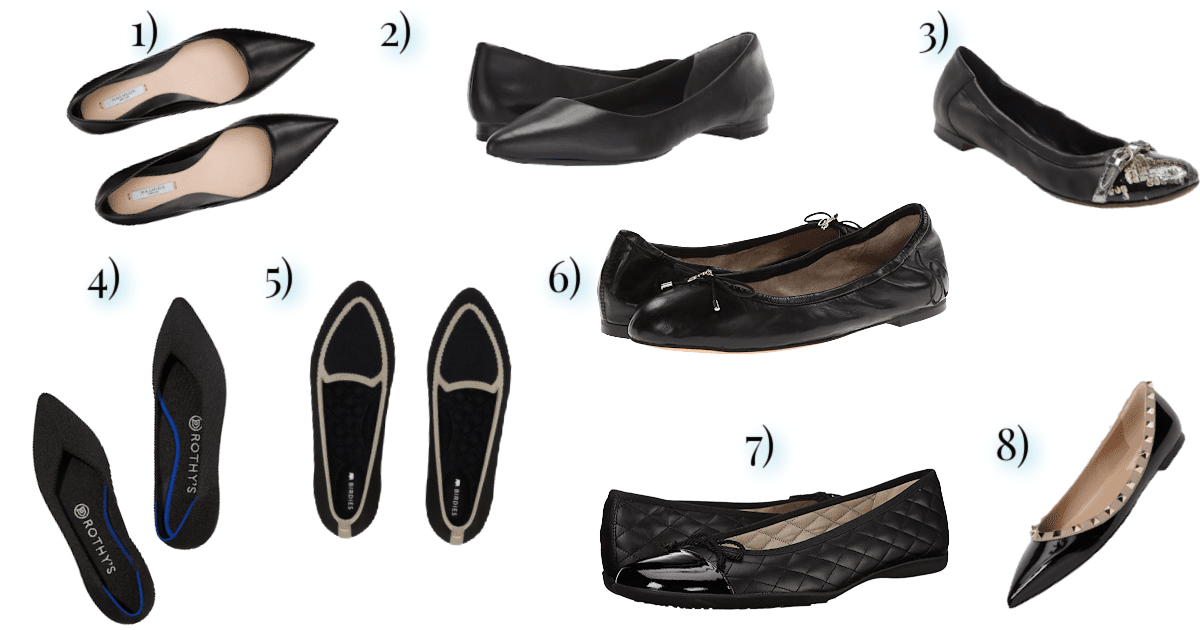 This post contains affiliate links and Corporette® may earn commissions for purchases made through links in this post. For more details see here. Thank you so much for your support!
A few general tips for you on how to wear flats all the time:

– Own it. Look at Victoria Beckham, for example — she's rocking what I'm guessing are Alexander Wang flats with a sheath dress, and she kind of looks fabulous doing it.
– Decide if you want to be "classic" or "fashionable." If you're going for a classic look, the trick for you is to find the very best pair of ballet shoes or low heels that work for you in terms of gait, style, comfort, etc — and then making an investment. I would almost say that if you find that perfect shoe, buy it in as many colors as you can afford — make it a quintessential part of your look. I would look at a lot of icons for inspiration here — Audrey Hepburn immediately comes to mind, for example,
Use the arrows to see all of our latest favorite strappy flats as of 2021 — or click here to see recently-featured strappy flats. (Also this one!)

– If you want to be on the more fashionable side of flats, I recommend window shopping at some of the trendier, pricier stores — ShopBop, La Garçonne, Kirna Zabête — as well as some of the more forward-thinking boutiques like Zoë. This is an education of sorts — you're teaching yourself what is new and cutting edge for adults, not teenagers.
Once you get a sense for that, you can start looking for similar shapes and styles in your own price range. If you're curious for ideas on how to style something, try doing a Google search for some of those fancier, high-end shoes, because you'll turn up a lot of pictures of celebrities wearing them.
– Finally: know which conservative work looks do not look good with flats, and just avoid those. For example, I always feel like a pencil skirt absolutely requires a heel, even if it's just a tiny one — and I've also often thought that flared trousers look a bit better with a pointed, not rounded toe (but any height is fine so long as the pant is hemmed correctly).
These are some of our latest favorite loafers, oxfords, and other closed-toe shoes — these $130 loafers are incredibly highly rated (see also)!

Readers, what are your tips — how do you make flats look as professional and conservative as heels? Do any of you only wear flats or very low heels, all the time?

Hunting for black knee-high boots? Here are some of our long-standing favorites as of 2023!