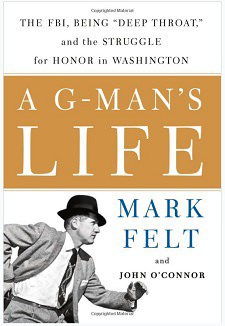 2016 Update: I still stand by my advice below (and links have been updated), but you can also check out our most recent discussion on how to network while you're junior. 
Reader A requests some advice on how to network…
I would really really appreciate if you guys did a post about how younger people can network and meet more experienced people in their field without stepping on any toes! I'm a intern at an NGO in DC and they have been great about bringing me to meetings, having me attend Congressional hearings, giving me things to do that are important and really useful experiences. Because of all of their help I am meeting a lot of people in my field, in fact the top people in their own fields. I really want to be able to network this summer while I'm here, not in the 'give me a job' networking, but rather picking their brains about where the best graduate programs are (I'm still undergrad) and how to go about getting into the field. If they offer a job so be it, but I don't feel I have earned any handouts. My problem is, I don't want to annoy or bother these people. I don't want to give the impression that I want them to tell me all their hard-earned knowledge so I can breeze by. How would you want to be approached by a younger female intern who just wants to know anything you tell her? More importantly what would really peeve you? Any advice would be great!
Fabulous question, and reader A is a smart cookie for thinking about networking  now, while she's clearly getting some fantastic opportunities (and doesn't need anything from the networking other than advice, which everyone is happy to give).
One of the things I always think about with regard to networking is Bob Woodward and Deep Throat.
If you're not familiar with the story,two Washington Post reporters had a source who they used to break the Nixon/Watergate scandal. The source — who they called "Deep Throat" — was anonymous and unknown for years and years. In fact, people wondered if he existed at all, if he was a composite of multiple sources, etc, etc. In 2005, Bob Woodward revealed who Deep Throat was — an FBI man named Mark Felt.
(Pictured above: A G-Man's Life: The FBI, Being Deep Throat, and the Struggle for Honor in Washington
, available at Amazon.)
I was interested in the story (and the reveal) for a number of reasons
,
but personally one of the things I found most striking about
Bob Woodward's "reveal" in the Washington Post
was his description of how he met Felt, just as he was finishing up his post-college tour in the Navy, and turned Felt into a member of his network. It's a must-read, but some choice quotes for you…
This was a time in my life of considerable anxiety, even consternation, about my future. . . . During that year in Washington, I expended a great deal of energy trying to find things or people who were interesting. . . . When I mentioned the graduate work to Felt, he perked up immediately . . . . So we had two connections — graduate work at GW and work with elected representatives from our home states. Felt and I were like two passengers sitting next to each other on a long airline flight with nowhere to go and nothing really to do but resign ourselves to the dead time. He showed no interest in striking up a long conversation, but I was intent on it. . . . As I think back on this accidental but crucial encounter — one of the most important in my life — I see that my patter probably verged on the adolescent. Since he wasn't saying much about himself, I turned it into a career-counseling session.
All of this is a fairly long-winded way of saying: a) networking is done by everyone — especially, perhaps, the people who become the greats, b) networking is always awkward and takes some work, and c) men struggle with this too — this is not something unique to women. That said, here are a few "How to Network" observations I've made over my years trying to network: –
A connection helps you get on a VIP's calendar.
Woodward talks about his two connections — an alumni one and a shared experience — but it can be a person, an entity (a former employer), a place (he's your next door neighbor), anything. A friend in common counts buckets towards getting on someone's calendar, even if you barely know the shared connection. One of the things I've always done is, upon having lunch or breakfast with someone Important For Networking, I've asked who else I should talk to — and when they rattle of their list of 4 or 5 of their closest friends, I ask, "If I contact them, may I tell them you suggested I speak with them?" and the answer is almost always yes. (In the age of Linked In and Facebook, I would still recommend asking your friends directly before trying to jump over them to connect with someone.) I've also found that it's better to ask for a meeting over "breakfast or lunch" because frequently, for busy people, breakfast is the only time that isn't 100% scheduled. Breakfast is great for other reasons, too — it shows you're a go-getter (early bird gets the worm!), it allows you to choose some non-posh place for lunch (I'm not just trying to get a free lunch out of this!), and it allows you to graciously  offer to take the check. Most VIPs will not let an intern pay for them, but I've always felt it important to offer (and to be sincere about the offer). –
If it's someone really important — say, the CEO of the company where you're interning, or a senator — try to make it worth their time by setting up a group lunch.
If it's an alumni connection, bring a few other alumni to lunch with you. You'll get brownie points for setting up the meeting, also! (If you feel awkward asking an older man out to breakfast or lunch and worry about sexual overtones, bring along a male colleague or two — you can read our full tips on
networking with older men
here.) –
When you get the time with them: Ask them about themselves!
Everyone loves to talk about themselves. A little prep work helps in knowing what questions to ask, but in general let them tell their war stories and tout their achievements. When they get into decisions they made — where they went for grad school, or which job they took when they graduated — ask them follow-up questions that are useful to you, such as where they would go if they were choosing now, or how that job led to other opportunities. The conversation should probably be 90% about them, and 10% direct questions about you. Note that this is not an exercise in placating someone else's narcissism, but about truly learning one person's path to success. Your path will be different — everyone's is — but it's helpful to see the steps that someone else took and the choices they made. If you can in the conversation, fit in an accomplishment or two of your own, but these should be brief quips, not minutes-long stories. –
After the meeting, write down everything they said.
I save them as notes on my calendar or contact card for that person, but you should do whatever works for you. I tend to memorialize the following kinds of information: – their path to success (even if it's just a diagram showing [undergrad college] –> [grad school because X] –> [first job because Y] (and so on) – personal things they told you — if they told a long story about their son's acceptance to college, you don't want to look blankfaced at the next meeting when they mention a son. (In fact, it's better to follow up and ask how he's doing when you next see them.) – topics and things that person is interested in.
– Send a thank you note
— and be specific about a story you were fascinated by, or advice you particularly appreciate. If you can, reinforce one or two choice things about yourself — I always imagine that the VIP is terribly busy and can barely remember what they HAD for lunch, let alone who they met, so I would say things like "As I apply to grad school in ___ in the fall, I'll be thinking of your advice," or if there were some non-smarmy way to do it, I'd reference my own accomplishments. (Finding a non-smarmy way is the key, though.)
Getting the first meeting is the easy part of networking, though
— it's the second meeting (and the third, and… ) that is where the real art comes. My technique has always been to send articles on a shared topic of interest. It's best if it's' something off the beaten path that the VIP probably would not have seen — you're really providing them a service then, as well as showing that you're engaged on this topic deeply. Don't worry if they don't write back. Maintain the relationship in this casual "Saw this and thought of you" manner until you are in need of different advice — next step advice, new job advice, whatever — and then try to get on their calendar again for lunch. Some final advice: networking is about making friends. Friends help friends. Genuinely be interested in their story, and in remembering their personal issues.
Anyway, that's my $.02 on networking — readers, share your own networking thoughts and advice!
We are a participant in the Amazon Services LLC Associates Program, an affiliate advertising program designed to provide a means for us to earn fees by linking to Amazon.com and affiliated sites.