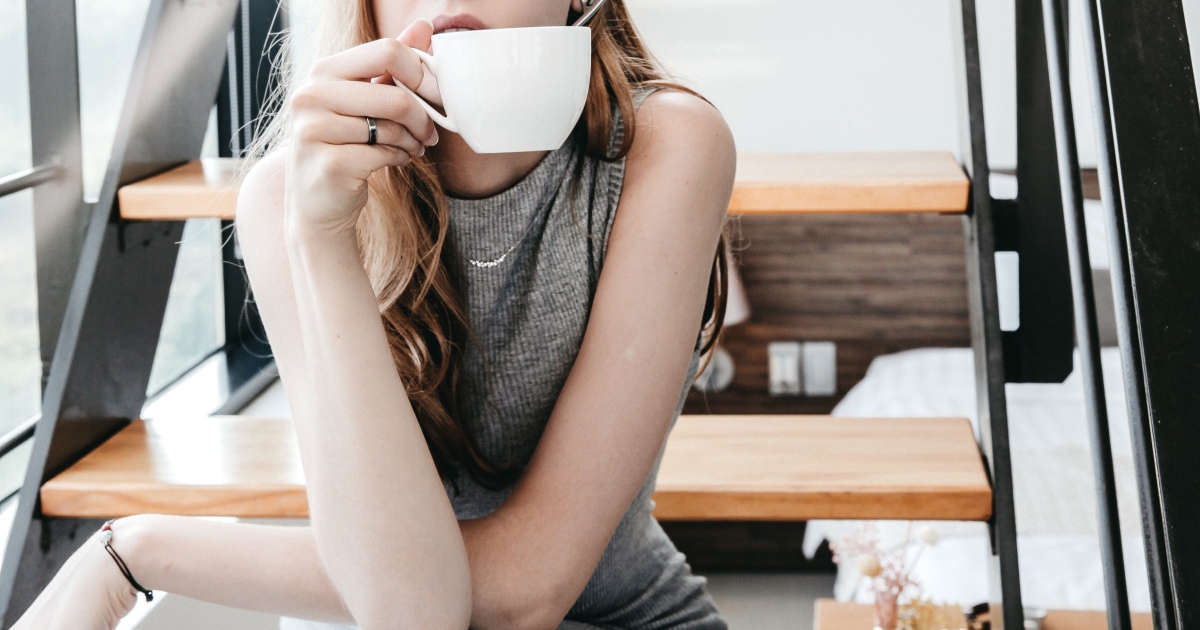 Today's reader mail is from a reader who wonders what to wear to a business casual networking event — in the winter.
Obviously, a lot of companies and networking groups have parties for students over the holidays — I can remember attending more than a few in my younger years.  The perennial question, as Reader N wonders:  what do you wear when it says "business casual attire"? Perhaps more importantly, what things shouldn't you wear for business casual networking events in the winter?
I'm a college student who is interested in finance, and go to a lot of information sessions for banks. The dress code is usually business casual or business attire. Other than just wearing a suit, what can be appropriate in these situations? A dress like this Metallic T-Shaped Tunic Sweater from Express (picture) or this Merona Sleeveless Empire Dress (picture) with tights and a jacket? Black slacks and a nice sweater?
This is a great question, and I want to start by saying, again, that when you're networking — at least for a conservative job — the goal is is for your clothes to be muted enough that people remember your brains (or your words or your resume), NOT your outfit. A few basic rules, just responding to your question:
a) If something is called "tunic" it's probably not meant to be a dress…
b) Watch out for bare arms and other things on the "What not to wear to work" list — as you correctly note, if you wear a sleeveless dress you should wear a jacket or cardigan with it. 
Unfortunately, some young women may not realize which things are possible no-nos (at least if they get their information from television shows and anchorwomen).  Since the other list was really summery-focused, here are few other things I would add to the list of "know your office" before you wear them in the winter in a business environment:
What NOT to Wear to A Business Casual Networking Event
Extremely colorful tights, or tights with large patterns
Fishnet stockings or other overly "sexy" stockings (such as these, with the line down the back)
An overly short skirt (even if you're wearing completely opaque tights)
Winter boots meant for commuting or being outside (e.g., Uggs, Sorels, etc)
Over the knee boots
Leggings as pants (here's a helpful chart from Buzzfeed)
Sheer blouses or sweaters
Anything with sparkle or sequins
Anything overly trendy
Nothing with an "open back"
Finally, maybe I'm crazy, but I'll add "overly fuzzy or tactile" sweaters that you might wear on a date.  (I'm sure I'm thinking of some crazy 80s movie here where the teenage boys all notice the mom's deep-V red angora sweater… but I can't quite place it right now.)
What To Wear to A Business Casual Networking Event
So what does that leave you with?  Think "covered up," "classic," and "polished."  I'd go with a pair of trousers (such as a nice pair of wool trousers, but if you're building your wardrobe I'd probably get a pair of washable, seasonless trousers and wear tights or silk long johns beneath them), a pair of heeled black boots or closed-toe pumps, and something like a turtleneck or a crewneck.  Sweater blazers are also very popular right now!
Nothing has to be "loose," per se, but nothing should fit like a glove, either.  I, of course, love a good blazer (don't I always), but if you're not comfortable with it yet (particularly wearing a coat over it), don't worry about it.  

Pictured above, great sweater jackets for the office: gray / gray / green / navy with pockets / cropped navy
Psst: these boots look great with business casual looks!

Readers — if you're a student and networking, what do you plan to wear?  For those of you whose employers are hosting this kind of party for students, what would you expect to see women wearing?  Have you seen any real fashion gaffes at parties like this — and would you add anything to my list for "know your office" winter items?
Psst: As of 2021, many of the best work dresses have pockets, including M.M.LaFleur, J.Crew, and Boden — Nordstrom also has a bunch!