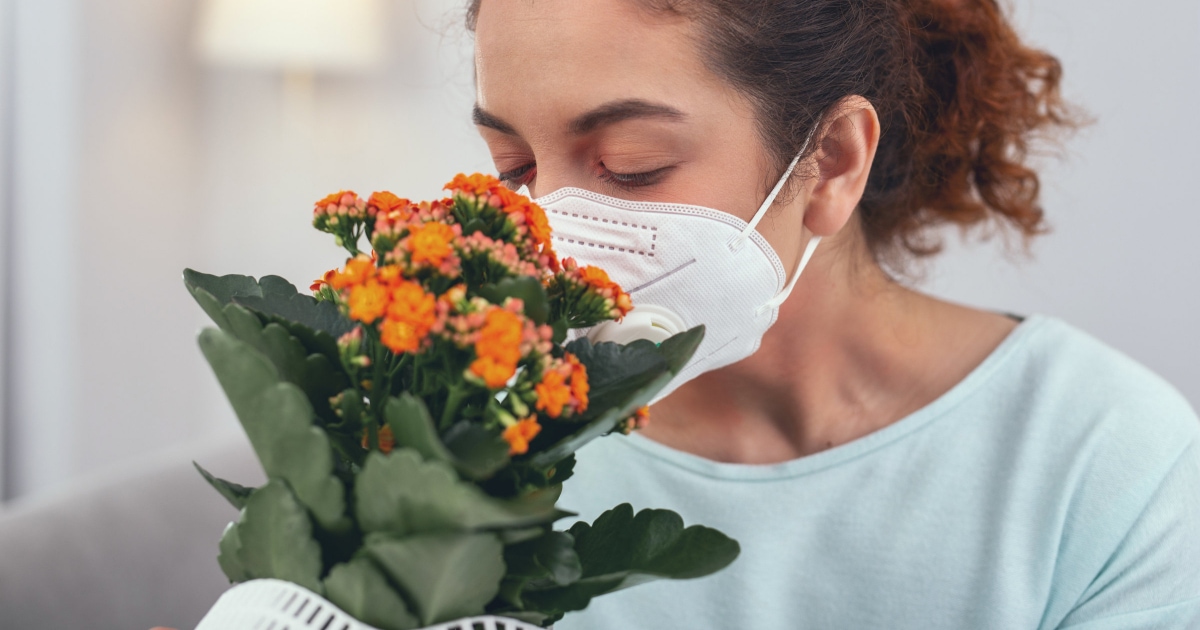 Corporette readers often have great discussions in the comments that have nothing to do with the topic of the post — but we think this comment on this morning's post was amazing, and we've reprinted it here with the anonymous reader's permission:
The Ideal COVID-19 Quarantine Woman
She lives alone. Unless she has children. Then they live with her. But she doesn't take them out. They magically entertain themselves so she can go out for essential trips. No more than once every two weeks. For essential groceries. She doesn't need toilet paper. She stocked up months ago well before there was a run on toilet paper or anyone could accuse her of hoarding. But her supply is safe since she installed a bidet last week. She has a fully stocked basement of anything she or her family may need for six months.
Actually she never leaves her house because she only orders groceries by contactless delivery. She tips generously so it's ok for the delivery person to be at risk.
Until she's overcome with guilt from having someone deliver her groceries so she decides to pick them up herself. At the grocery store, she shops alone. Never with children. She has a husband who watches them. Or if she doesn't have a husband she utilizes an elaborately and meticulously researched system to ensure her children never go out in public.
She shops from a list, with haste and with gloves and a mask. She has backup items for each item on her list in case the store is out. She has backup items for her backup items. She would never complain about a shortage because her planning has made any shortage impossible to affect her. The mask is naturally homemade because any surgical or N95 masks she has she donated to the local hospital last month, obviously.
She hasn't touched her face in years.
She considers self quarantining after each trip to the grocery store to keep her family safe but that'd be impractical so instead she settles for an elaborate two-hour post-shopping-trip routine involving removing all non-perishable items to her garage after wiping them down.
She naturally has a car and a garage and extra cleaning supplies. She leaves them in the garage for three days before touching them to be safe. She wipes down and then thoroughly washes everything else. She removes her clothes and homemade mask immediately upon walking into her home. She puts the gloves in her newly installed coronavirus incinerator to be sure the virus has been killed. She has installed a shower and moved her laundry machine right next to the garage because it's the responsible thing to do.
She washes the clothes and mask in hot (obviously) water and eco-friendly laundry detergent that she made herself because ordering something online at times like this is basically torturing parcel workers. Except she ordered the supplies on the phone from an organic sustainably sourced small business owner who delivers because she supports small businesses. She even told them she had no issue if her shipment was delayed because she cares about other people's safety. She showers (again with hot water and homemade soap). She puts the washed groceries away.
She orders takeout once a week to support a local restaurant. But because it's unsafe and unfair to expose the workers at the restaurant, she actually just sends the restaurant a check for the amount of the meal with a request that they continue to pay workers but don't have them come in. But since mail workers aren't adequately protected in delivering the mail, she wires the money directly instead.
Her husband, if she has one, does precisely 50% of all childcare, housework, cooking, and meal planning. He goes to the grocery store every other time. So she goes out only once a month and he goes out once a month. If he did anything less she of course would have DTMF years ago and handles all of this herself with ease and without complaint.
She has a job that allows her to work from home. She continues to perform all that is requested from her. She volunteers to organize virtual happy hours. But not with Zoom because of the hackers. Some other service that has no ethical or privacy issues. It only took her seven hours of research to find. You should look into it.
She looks professional for video conferencing but not "done" because that'd be a bit much. She wears makeup but precisely the right amount so you can't tell she's wearing makeup. She exercises daily. Indoors of course. Social distancing and all that.
Once a week for a treat, she goes on a jog in her neighborhood trails. She never runs into anyone but always wears a (homemade) mask. To be considerate.
She's homeschooling her kids. One is ready to skip a grade. She's learned new math. She's mastered Google Classroom.
She's still breastfeeding her infant. The baby only needs to be fed when she isn't scheduled for a call. She's trained the baby to not be hungry when coworkers or clients want to talk so she need not explain she couldn't attend a video conference due to breastfeeding or simply dial in without explanation.
If she doesn't have kids, she has picked up twelve new hobbies and volunteers to virtually babysit her friends' kids. Of course she's not lonely, that'd be selfish.
She counts her blessings daily, but to herself. When she expresses gratitude, it's in a manner that never makes anyone feel as though they have less.
She's not having her cleaning service or nanny come by but is paying them both. Her house looks spotless and her children are healthy and happy and coping perfectly and never having play dates. She donates half her salary to charity.
She votes. By absentee ballot only so as to not expose the public.
She has never been called a Karen. She has never called anyone a Karen. She doesn't know what a Karen is.
She is the model of a quarantine woman. Or is she? I'm sure someone can find room for improvement.
HUGE thanks to our anonymous reader for letting us publish her comment more properly!
Stock photo via Deposit Photos / Dmyrto_Z.