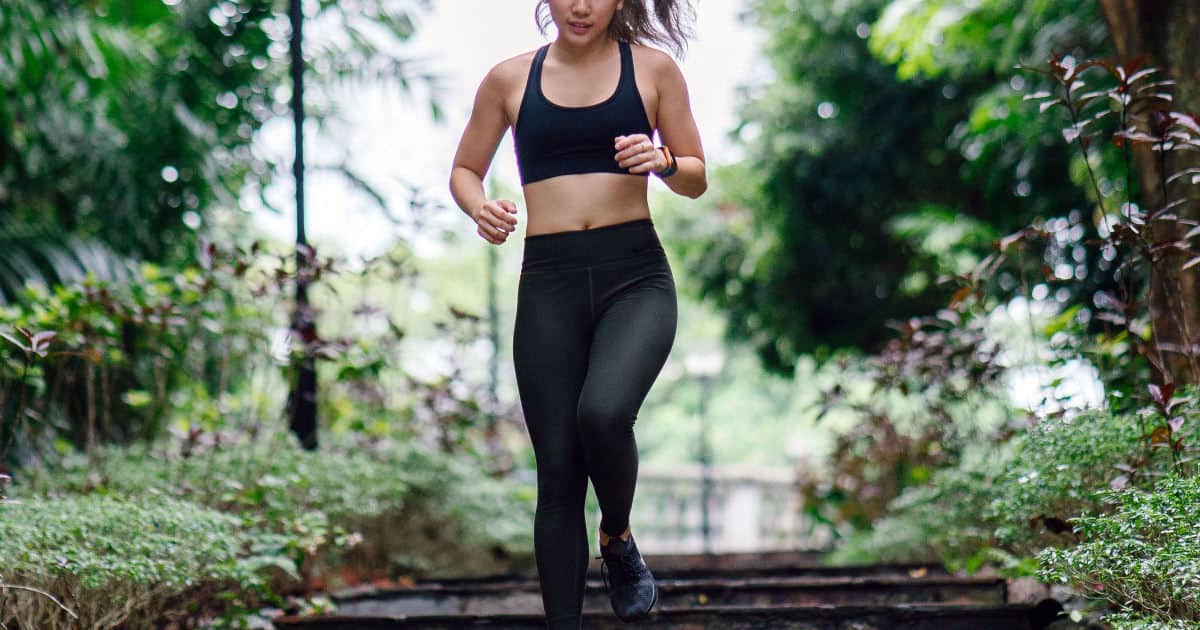 2018 Update: We still stand by this advice on mid-day workouts — but you may also want to check out some of our other office-to-gym issues, including our post on lunch workouts during the workday.
Today, let's talk about a subject that we're sure is near and dear to everyone's hearts, particularly given the new guidelines that women should get at least 60 minutes of exercise a day: is it acceptable to sneak in a mid-day workout? How can it be accomplished with style and grace?
The main problem that we've always had with a mid-day workout is the fact that the hour dwindles pretty quickly if you head to the gym and plan on showering afterward. Let's say that you have an hour to workout:
– Subtract 5 minutes for the trek from your office to the gym (assuming it's somewhere very close, like around the corner)
– Subtract 5 minutes to get into your workout clothes, get "checked in," get your towel, and secure your locker.
– Let's subtract another 20 minutes for a shower after your workout — by which we mean disrobing, bathing, and getting re-dressed in your work attire.*
– Subtract another 5 minutes to return to the office … with dripping wet hair and no makeup.
Which means that if you have an hour to work out, you're left with … 25 minutes for a workout. And you're still stuck with wet hair and no make up. For that reason, we've always tried to save the kickboxing/interval/running workouts for before or after work, and stuck to milder forms of midday exercise. For example:
A 30-60 minute walk around the neighborhood. Bonus points to anyone who doesn't do it in white aerobic shoes.
A Pilates or yoga video at your desk (assuming enough privacy in your office). We're not proud of it, but we'll 'fess up to watching a Pilates DVD from our office computer. You can (for the most part) stay in your work clothes or (see above re: privacy) change into yoga pants in your office. Still: lock the door, tell your secretary something to keep her and others out, and keep the DVD's volume low.
A trek to the gym for weightlifting. You still have to deal with changing/traveling, but for the most part you can skip the shower afterward. (You can, of course, bring a variety of weights in to your office — a set of 5-8-12 pounds should serve you well for most instructional videos. (We're huge fans Get Ripped! with Jari Love: Slim & Lean (affiliate link; available at Amazon for $12.49.) (We like her other DVDs also, but this one is particularly great because there's no explicit cardio component — plus, if pressed for time, you can split up the segments so you do lower body and upper body on different days. 2019 Update: We still like Jari Love DVDs for old time's sake; you may also want to check out free YouTube videos or other quick workouts if you're struggling with finding time to exercise.
* Obviously, you can skip washing your hair, and use a showercap instead — but by our estimation you only save about a minute or two. And while we're fans of dry shampoo sometimes, we generally find that they work best when our hair is dry — and not wet with sweat. But maybe we're wrong?
Readers, how do you fit in a mid-day workout? Any products or tips to make it more efficient?