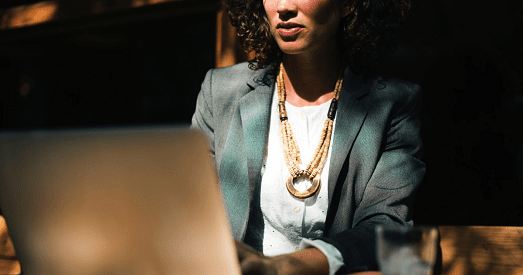 Ladies, what are your best mid-level job application tips — for when you're not quite fresh out of school but you're not so senior that they're knocking on your door? Do you have different tips if you're applying online for mid-level jobs vs. applying more directly for a mid-level position? What are the best things you've learned from mid-level recruiters?
Something that's always interesting to me is how in college and grad school, there is this huge emphasis on job application skills — writing cover letters or requests for informational interviews, tweaking your resume to be elegantly phrased, impressive, yet concise — and a lot of guidance around following up for job applications, like when to check in, what to say in follow-up messages, and so forth.
Then, the education kind of stops, unless you seek it out by working with your alumni career office, a career coach, or an executive recruiter. But that's where the trouble is, I think — I don't think mid-levels can necessarily use the same job application tips that they learned in college or grad school.
So let's talk, ladies — how do you think applying for a job changes as you rise in seniority? What tips and habits do you still use after the initial college/grad school career fair — and what have you adapted and changed as you've gotten older? Readers who are really senior and have seen it all, how do you think basic job application advice changes as you climb the corporate ladder?
(Another interesting question — how many stages of your career/job application process do you expect to go through? If you're 5 years out of school are you "mid-level" or would you call it something else? A lot of the "further reading" posts below seem to define "mid-level professional" as someone 45-50 or older, whereas I think the phrase "mid-career" might apply better there…)
{related: the best job application tips for mid-levels}
{related: readers' tips for women interviewing at high-level jobs}
{related: 5 things to always bring to interviews}
{related: here's how long your resume should be}
{related: 6 new rules for resumes you may not know}
{related: do you still apply even when you don't meet the job requirements?}
Further Reading: