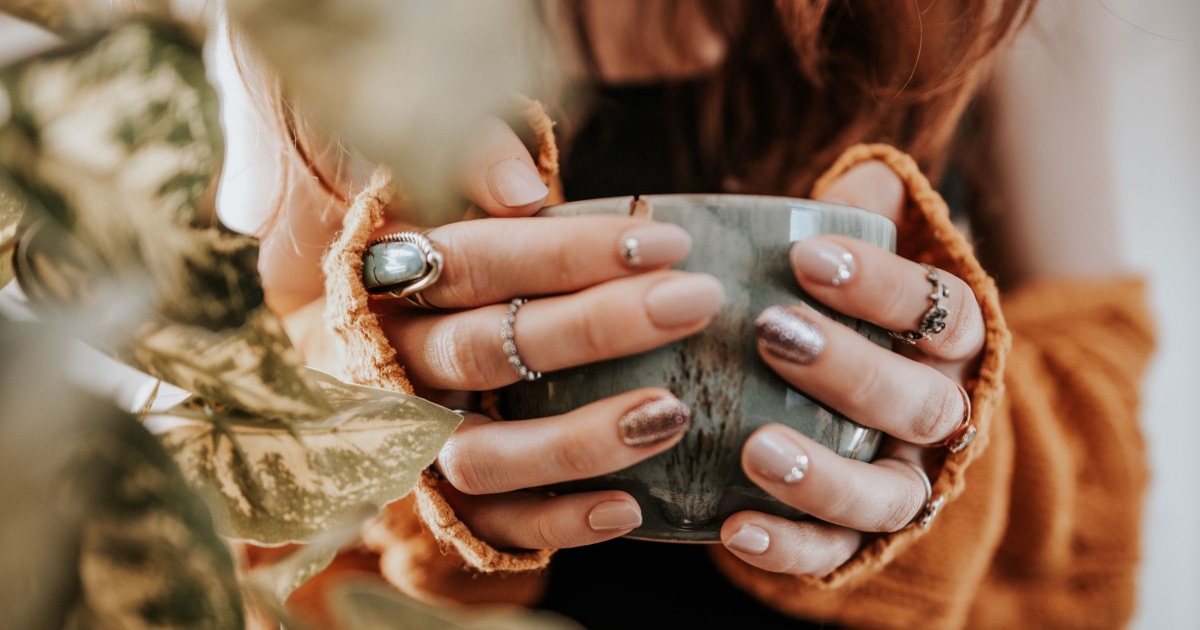 Midi rings at the office: yea or nay? In terms of the bigger picture, how do you know whether to try out a fashion trend at the office? What makes certain jewelry or accessories too trendy or unprofessional for work? Reader J wonders if midi rings are appropriate for the office.
Here's her question: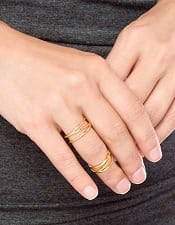 I normally don't wear any rings other than my wedding bands but I recently bought some midi rings on a whim and I am wondering if they are appropriate to wear to the office. I am a solo attorney, so I can wear what I want but I don't want to look unprofessional. I'm thinking like 3 max on my right hand and I would not wear them to court, just on days that I am at the office. What do you think?
We've talked about how to build a tasteful jewelry collection, when to splurge on jewelry, wearing religious jewelry to the office, when to wear pearls and how to buy pearls, but not this. I just yesterday saw a Facebook post where people wondered whether midi rings were "connected somehow or separate," so there's obviously some confusion there — let's discuss.
(For the record, they can be both! But most of the ones we're discussing below are separate.)
Hunting for great jewelry for the office? As of 2023, we're long been fans of affordable brands like Kendra Scott and Gorjana, as well as mid-tier brands like Monica Vinader, David Yurman, and Stephen Dweck. For our $.02: spend money on things like a good watch (or watch strap), gold or diamond earrings, a pearl necklace, and more.
For my $.02:
Simple, delicate jewelry is always going to be more work appropriate than other types — and I think a simple midi ring wouldn't be a big deal.
While wit has its place in jewelry, watch out for overly loud statements. This lips ring, for example, would be cute as a delicate, regular-sized ring — but as a midi ring AND a lip ring, it feels like a bit much to me. (Ditto, say, for this set of breakfast midi rings, or this skull midi ring.)
Avoid wearing multiple trends at once — for example, I think one of the reasons the picture at top works is because her nails are barely painted. On the other hand, I think the picture at right almost looks a bit trashy, in part because of the greige color on the nails, combined with the thumb ring and numerous layered rings (I count five on her left hand alone!). It's a fun look for a weekend in distressed jeans and boots, but not, for my $.02, for the office.
Ladies, what do you think about midi rings — are they appropriate in the office?
Psst: here are Kat's latest favorite ways to store jewelry…

(Pictured at top: gorjana 'Isla' Ring & Midi Ring, one of several available at Nordstrom for $78. BaubleBar and Etsy also have a bunch of nice ones, particularly if you search under "hammered.")