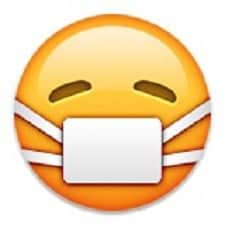 Well, it finally happened. I caught the cold my husband and kids have had for weeks now, despite weeks of Zicam-ing it up. (With my husband, at least, it was actually the flu — the rest of us had flu shots, so hopefully I (and the kids) got a more mild version.) So here's today's fun topic: How do you pamper yourself when you're sick? What goes out the window the second you find out you're sick, and what little indulgences do you allow yourself that you wouldn't normally? (We've talked about this before, but another good corollary question: how do you work when you're sick?)
For my $.02, I've gone to bed at 8:30 the past two nights (the "I have small kids" version of sleeping in), didn't get out of my PJs yesterday, and wouldn't dream of putting makeup on today. I'd also been trying to do low-carb before this, which promptly went out the window when the order went in to our local Chinese food place — wonton soup, shumai, and pork-fried rice, oh my. Instead of working yesterday during my youngest son's nap like I usually do, I spent the time in bed, unable to sleep but reading an enjoyable and thoroughly ridiculous romance novel. (Which I finished. And then immediately bought the next one in the series on Kindle, another indulgence I don't usually allow myself — I usually try to get my brain candy books from the library.)
Psst: here are our favorite products to have on hand when you're sick at work...

As for working while sick, to me it's all about energy management — I knew I'd have a few good hours this morning before exhaustion set in so I've tried my hardest to get what I needed to done without being tempted by my usual distractions.
How about you guys: How does your routine change when you're sick? (And, anyone have a good recipe for chicken soup? We tried making one for dinner from leftover rice, shredded chicken from earlier in the week, and consomme broth, but it was a bit… salty.)
We've talked a lot about being sick at work in the past, including the six things you MUST have on hand at the office if you're sick, how to ward off a cold, the business etiquette question of shaking hands when you're sick, and, of course, the more particular question of whether it's appropriate to actively network while sick.
Social media picture credit: Pixabay.