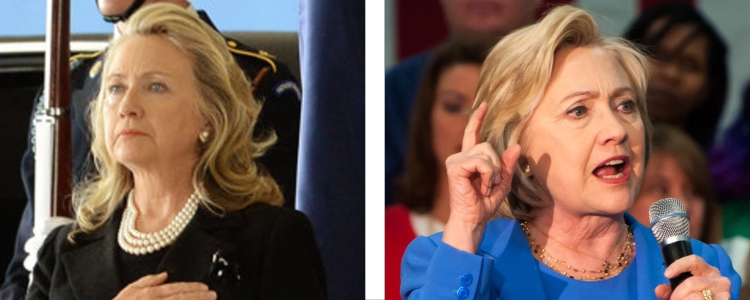 We've talked a lot about professional hairstyles, from long hair for older women, to maintainable hair, to gray hair, to work-appropriate up-dos and braids. To continue the conversation, I'm thrilled to introduce you to today's guest poster, Lois P. Frankel, Ph.D., giving you five quick tips to ensure that your hair makes a good impression at work. Dr. Frankel is the author of Corporette-reader favorite Nice Girls Don't Get the Corner Office, and was nice enough to let us her excerpt her most recent book a few years ago, Nice Girls Just Don't Get It. NGDGtCO was just updated and revised for its 10th anniversary edition. Welcome, Dr. Frankel!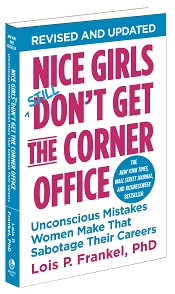 We are a participant in the Amazon Services LLC Associates Program, an affiliate advertising program designed to provide a means for us to earn fees by linking to Amazon.com and affiliated sites.
From Cleopatra to Farrah Fawcett, Sinead O'Connor, and Lady Gaga, women make statements about themselves through their choice of hairstyle. Depending on your workplace, expressing your individualism through your hair can be tricky. And not paying attention to it all is an even bigger mistake. When one executive referred a manager to me for coaching he asked, "While you're at it, can you do something about her hair?" He wasn't being sexist. When I met her it was clear she did need to do something about it if she was going to be seen as professional and influential.
When Hillary Clinton decided to let her hair grow longer in 2012 – 2013 she created quite a buzz. Even those of us who are not particularly "looks-ist" wondered what she was thinking. And if you notice, as she gets closer to making a decision about running for president, the hair has changed – significantly.
Let me give you some tips for how to handle this hairy dilemma if you want to climb your corporate ladder:
If your hair is long, do not play with, twirl, or touch it at work. Every time you touch your hair you take a year off of your maturity and, in turn, credibility. If you have to, sit on your hands.
When making a presentation or attending an important meeting, wear long hair up. There's a reason for the stereotype of the serious librarian with her hair in a bun. When hair is worn up it gives you the appearance of having more gravitas.
As you age, your hair should get shorter. Long hair on older women prematurely ages them by calling attention to facial features that begin to succumb to gravity. If you're 50 years old and just have to have the Alice in Wonderland look, then wear it up at work… at all times.
If you color your hair, get a good colorist and never let your roots show. And while you're at it, invest in a good hairdresser.
Consider your hair an accessory to the rest of your professional package and treat it accordingly. Nearly 40% of your credibility comes from how you look (50% is how you sound and 10% is what you say). Having the right hairstyle for your age, face, position, and company is an easy way to manage people's impressions of you.
Readers, what do you think the worst "hair crimes" are? Have you successfully killed any of these bad habits, or found any great updos, coloring tricks, or more?
Updated images via Deposit Photos / jctabb (short hair); U.S. Department of State from United States, Public domain, via Wikimedia Commons (long hair).