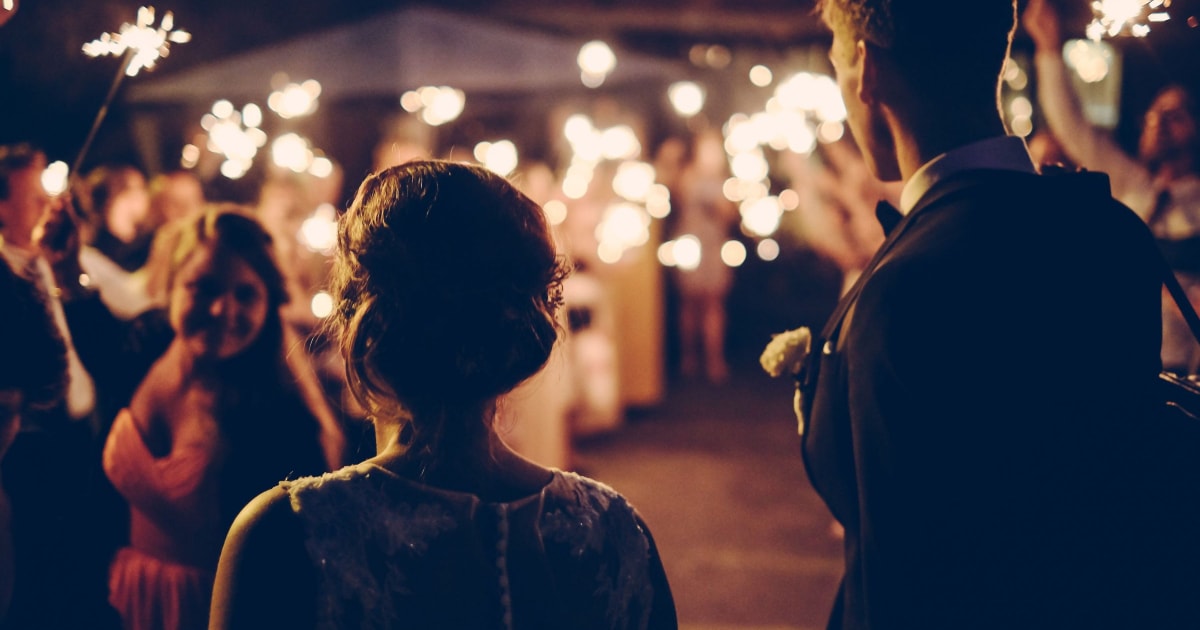 A reader wrote in, wondering what to wear to the wedding of a colleague…
I am a mid-level law associate and my husband is a teaching physician at a local hospital. His boss is getting married in DC in April. It is the bride's first marriage and it will be a huge event. The wedding is at 5 and then dinner and dancing at 6 at a country club.  I have NO idea what to wear.

Can I wear a black cocktail dress? I am so bad at these things and I want to make a good impression for my husband and look professional for my own benefit!  This may seem like an elementary question, but did I mention I am fashionably challenged?  (One more thing:  I am barely thirty, but my husband is a good ten years older. I don't want to look like a airhead, but I don't want to look old for my age either!)
Weddings, in general, are fraught with chances for fashion errors.  What is appropriate — or inappropriate — tends to be very region-specific, as well as wedding-specific. 
Take your cues from the invitation — the wording of the invitation (are middle names used?  does she call her groom a "Mr."? is "honor" spelled with a u?) and the style of the invitation (is it entirely in script?  was there an inner/outer envelope?  are there any quirky touches to it?) will give you an idea of what the bride is aiming at for the wedding. 
In general, avoid wearing black or white to a wedding — we know a lot of places where black is still seen as a color of mourning.  D.C. walks a fine line between being a cosmopolitan city on the East Coast, and a Southern city — we'd avoid black if at all possible. 
(If all you've got is a black cocktail dress, be sure to wear a very colorful, happy wrap, as well as bag and shoes.)
That said, look for a dress that isn't too short, too low cut, too frothy, too shiny, or too bedazzled — because your husband is slightly older you may even want to go for a more demure, knee-length dress.  Note that Rent the Runway has a whole "Weddings" section, including Black-Tie Affair-appropriate dresses; we like the Midnight Glamour Dress by Badgley Mischka (pictured above), available for retail at $395, or rental for $75.
Stay tuned for our favorite party dresses for 2021!
This post contains affiliate links and Corporette® may earn commissions for purchases made through links in this post. For more details see here. Thank you so much for your support!