2018 Update: We still stand by this advice on what to wear to a business cocktail party, and links have been updated below. If it's summertime, you may want to check out our advice on summer work events — if it's wintertime, you may want to check out some of our posts on holiday business etiquette.
Reader C wrote in with an interesting question about what to wear to a business cocktail party, and it has definitely been ages since we talked about business cocktail party attire! (Here's our last discussion what to wear to summer cocktail parties from many, MANY moons ago.) Here's her question:
I am due to start on a graduate programme for a large energy multinational. I have a 3 day induction in London, and I am informed that on two of the evenings there will be dinner and cocktails.

What should I wear? Scared of going over the top, but also don't want to play it safe with jeans and a 'nice top'.
Interesting! We sort of talked about this years ago when we answered a reader question about what to wear to an interview dinner, but that was a bit different because she was meeting them for dinner, not working all day and then going to dinner. Similarly, we've discussed the best networking dinner attire, as well as what to wear to a dinner reception and interview — but it's been a while.
Here's my thing: if you're going straight from the induction activities to dinner, then you should wear basically the same thing you wore all day, unless you're told specifically to wear something else. Take some time to freshen up your makeup to go from desk to dinner, and perhaps reconsider a portion of your outfit (remove the blazer, switch to different shoes for standing-around purposes, add a cocktail ring so it's an easy conversation starter while holding your drink, etc). Ultimately I think people will remember your energy and attitude at these things far more than your outfit — so do what you have to do to look awake and alive and feel fresh enough to meet a zillion new people and express excitement for working on their projects. (For me this becomes a mix of "put on Touche Éclat and a highlighter like Haloscope or High Beam while listening to a crazy upbeat, silly song like Rock Me Amadeus" — but for you this may look different. Some of my favorite makeup products for faking a good night's sleep may be helpful here.) (2018 Update: When choosing your desk to dinner outfit you may want to check out our recent post on the line between wedding wear and office wear!)
Readers, what's your advice — what would you wear to a business cocktail party under these circumstances? In general, do you ever think the kinds of things stylists in movies come up with (such as bustiers under blazers or other outlandish ideas) have a place in the real world?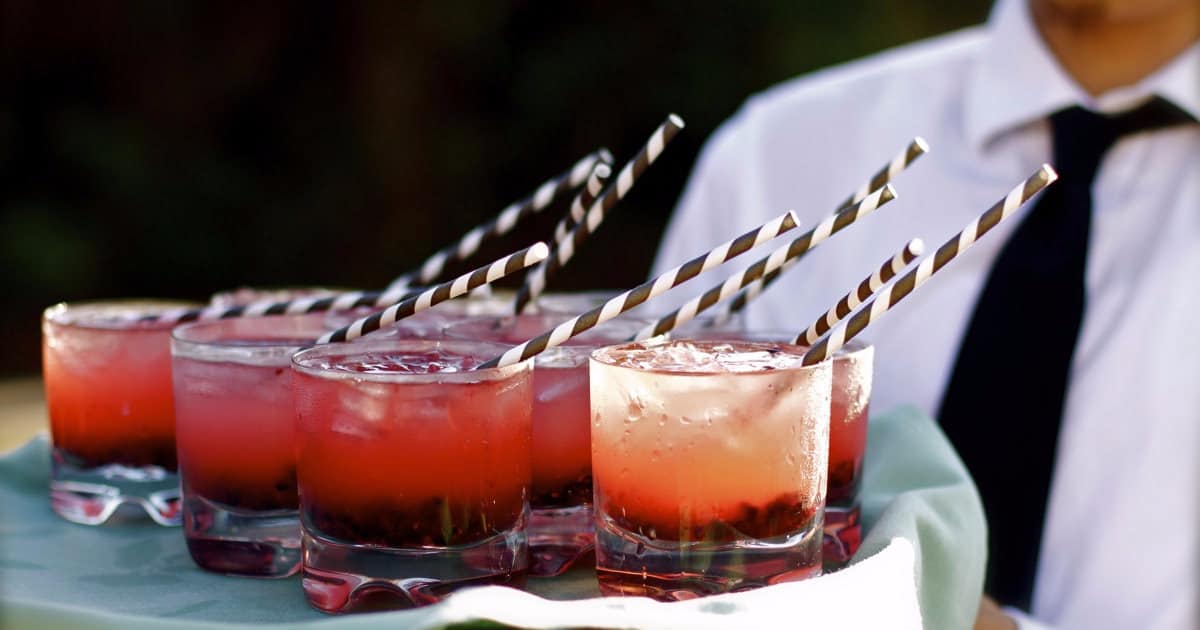 Picture via Stencil.
This post contains affiliate links and Corporette® may earn commissions for purchases made through links in this post. For more details see here. Thank you so much for your support!