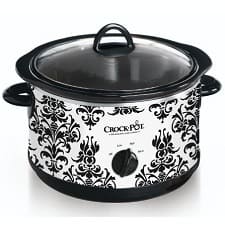 2018 Update: While we still stand by these slow cooker recipes for busy women, you may also want to check out our most recent roundup of 5 all-day crockpot recipes (right alongside 5 super fast Instant Pot recipes!). 
When we were doing our roundup of posts to help with your resolutions, I realized it's been too long since we had an open thread with shared crock pot recipes.  So many recipes have easy prep, easy clean up, and such a long cook time that you can start your dinner before you even leave the house in the morning. I've always been a huge fan of slow cookers, even in my singleton days — if I wasn't planning on working late enough to get a Seamless dinner and didn't have dinner plans, odds are good I had something brewing in the slow cooker for an easy weeknight dinner. I'm a big fan of using the slow cooker to "lock me in" to healthier choices than I might make otherwise. Shall I stop in to the fast food place? Nah — I've got food waiting for me in the crockpot at home. To that end I've made a ton of stuff in the slow cooker that you don't need to make in a slow cooker — pierogies, fried rice (with brown rice and/or quinoa), and meat sauce all come to mind. I've posted some of my favorite recipes before (like the 5-ingredient Moroccan Chicken Lentils Stew or my super-healthy pulled pork) but I've pasted another one we like, Mediterranean Beef Stew (in my slow cooker right now!) below. (Pictured.) So, ladies, please share — are you the fan of slow cooked dinners? Which are your favorite slow cooker recipes?
For what it's worth I almost always use a
slow cooker liner
to make cleanup easier, and although I have some
fancier slow cookers
, my favorite one remains an old 4.5 quart one similar to
this $30 one
, pictured above. (Pro tip: just make sure the stoneware is entirely removable — I had a cheap one when I first got out of college that had the stoneware attached to the electric base and it made cleaning a total pain.) If you haven't used a slow cooker before, note that there are a ton of recipes for vegans and meat-eaters alike — and these days a lot of recipes go well beyond canned cream of mushroom soup. (Though, FWIW, I really like cream of mushroom soup — but I avoid cream of chicken soup like the plague. If you get the
boxed soup
or
boxed tomatoes
it's a bit healthier because you avoid
BPA
.) Another note: 
cooking for the freezer has become hugely popular
— people will cook double amounts or cook several recipes in one weekend in order to fill their freezer with pre-cooked meals. Another
popular technique is slow cooking from the freezer
— pre-assembling slow cooker meals that can just be dumped in — and then freezing those. (I have some links in our Further Reading, below.)
I don't have a lot of experience with either technique, and I'd love to hear your experiences.
(I'll admit I often use frozen veggies, particularly for things like chopped onions (I haaaaate chopping onions for some reason) or at the end of a recipe to bulk it up (like adding a bag of frozen cauliflower to Buffalo Chicken Pasta), but I tend to raise my eyebrows at a recipe that just has you chopping fresh vegetables and adding them to a freezer bag along with raw meat and other ingredients, without blanching them first — but maybe it just doesn't matter in a stew or whatnot.) Oh, a lot of people are also doing things like ricing cauliflower to use with stew dishes instead of using white rice, which is something I've yet to try, but fits with my "the more vegetables the better" philosophy.
Mediterranean Beef Stew
I like to serve it with crusty, fresh bread or rolls, but that's me — it's a very low carb recipe otherwise. :)
Further Reading: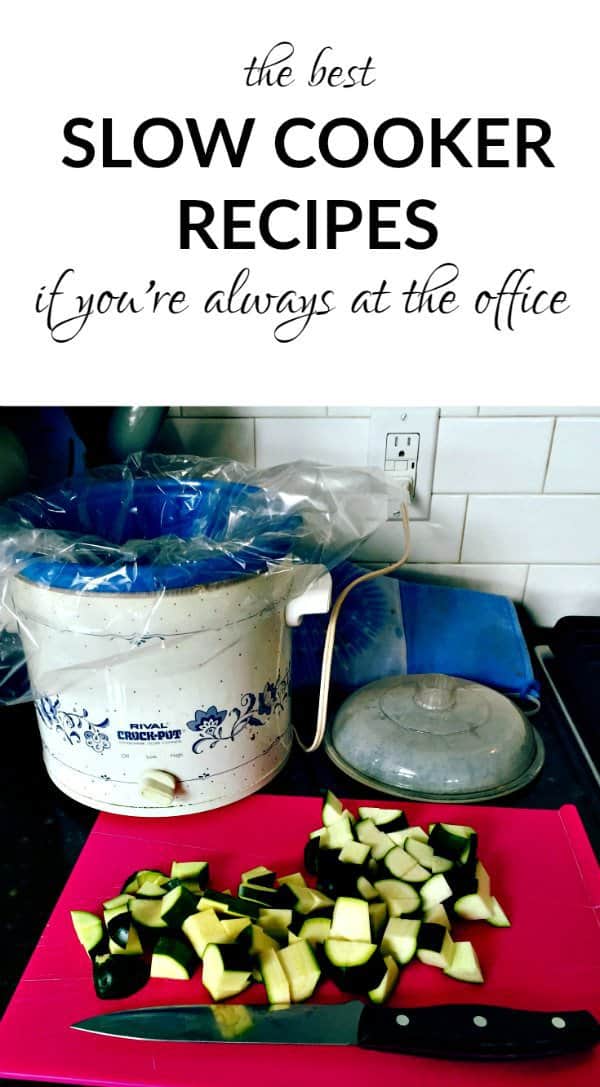 We are a participant in the Amazon Services LLC Associates Program, an affiliate advertising program designed to provide a means for us to earn fees by linking to Amazon.com and affiliated sites.