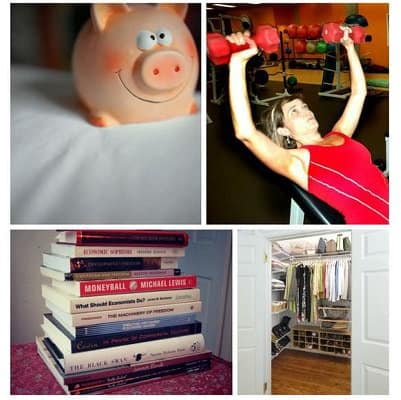 I've noticed there's a lot of talk about finances in the comments, so I thought I'd round up some of our Tales from the Wallet posts in case those are helpful. Then I thought, heck, why not just round up a few of our other posts that might be helpful on your resolutions. Whether your goal for 2016 is to save more, pay down debt, work out more, eat better, appreciate life more, organize your life, or grow your mind, we've talked about it. Any big topic we haven't talked about that you'd like to see an open thread on, or would you like to revisit any one of these topics for a more updated discussion?
(Oh, and here's a link to a more general discussion that will probably help with all of the below resolutions: how to get up early.)
Save More
Pay Down Debt
Learn About Finances
Eat Better
Move More
Look More Polished
Appreciate More, Stress Less
Organize Your Life
Grow Your Career
Socialize More
Ladies, do you have any favorite conversations or posts that have been helpful for self-improvement? Any big topics we've missed, or things you'd like to see updated?
Pictured: Piggy bank, weights, closet, books.