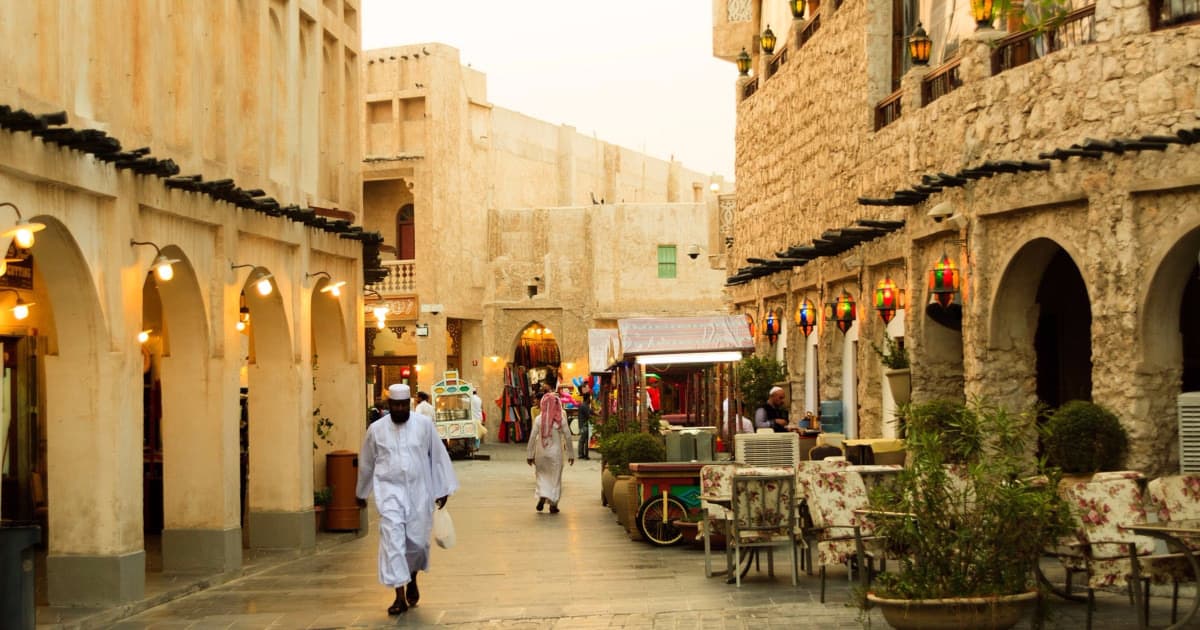 I recently got a great question from an old friend, T, that I thought was very interesting and worth a discussion here — she's wondering what businesswomen should wear in the Middle East (specifically Qatar, pictured with a stock photo here).
Just curious if you have done any posts on Corporette on appropriate wear for women who have business trips in the Middle East? I just found out that I have to present at [a conference] in Qatar in [a few weeks'] time (the audience will be 99% Qatari men) and give a private briefing to [a VIP who can't attend the conference]. Internet searching has revealed that I can wear Western attire (no need to don a headscarf, etc.) but on the very conservative end — elbows, knees, and cleavage covered. But I'm still trying to get a handle on how to translate that into actual outfits that will look professional and appropriate to this audience. Perhaps this would merit a discussion to see if any other readers have had business on the Arabian peninsula and their experiences as to what sort of attire they found appropriate? Thanks in advance!
Wow — first, huge congrats to my old friend T; sounds like you're rocking it — and second, it is a very interesting question. (I'm feeling a bit like the luggage salesman in Joe vs the Volcano who, upon hearing of the great adventure Joe is about to embark on, says, "That's very exciting … as a luggage problem.")
From my Internet research, the answer seems to vary widely according to the country — Qatar (particularly Doha) looks like it's very Western, whereas Saudi Arabia is much more conservative, obviously, requiring a long dress. Also from Googling, I've seen a lot of images of people at conferences in Qatar where the women wear pantsuits (interestingly, with a lot of peep-toe shoes, which I would have thought would be a no-no — I would stick with closed-toe shoes myself).
*This post contains affiliate links and Corporette® may earn commissions for purchases made through links in this post. For more details see here. Thank you so much for your support!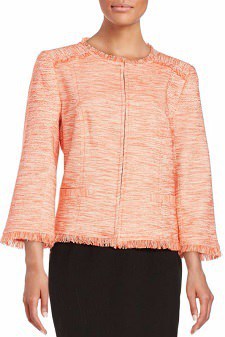 According to Weather.com, Doha looks like it will be in the high 90s over the next few weeks, so to me this says "buttoned-up linen blazer" with shirt or blouse with a crew neck, boat neck, or some other high neckline. Rue La La* seems to have a ton of linen blazers from Lafayette 148 New York, in case anyone from America is looking to purchase. (I happen to know that T is on the other side of the world so I won't hunt for too many things for her to buy because they probably won't make it to her in time.)
Hunting for lightweight blazers in linen and other fabrics? As of 2023, J.Crew's Parke blazer is available in linen, as is this super affordable Quince blazer. Along related lines (all machine washable!), check out Uniqlo's Airsense jacket (lightweight and stretchy), Madewell's Drapeweave line (lightweight and drapey) and Brooks Brothers' Soft Icons line (lightweight and drapey).
In general I would say to look for the kind of pantsuits that Angela Merkel, Indra Nooyi, and Hillary Clinton tend to wear — very high-necked and closed up, possibly more colorful on the top, and indubitably appropriate. (This Trina Turk jacket*, pictured, is lovely if you like orange — and it's on sale at Lord & Taylor!)
If you want more of a regular suit with a matching top and bottom, picture #5 from this slideshow on Time Out Doha shows a number of women wearing pantsuits with high-necked t-shirts and is probably a good basic look if that's at all doable for you from a comfort standpoint with the heat. (It's worth noting that this picture is in a slideshow for a red carpet affair, with lots of women wearing short skirts and very Western-looking cocktail attire.)
Readers, how about you — have you been to the Middle East on business? What did you wear — and what would you advise my friend T to wear? If you've been to multiple places on business, how would you break down what's appropriate as business attire in different places? (It's been ages since we talked about where to shop on different continents — anything you would definitely recommend to someone to pick up once you're in the locale itself rather than try to outsource or bring from home?)
These are some of the Corporette readers' favorite items for business travel…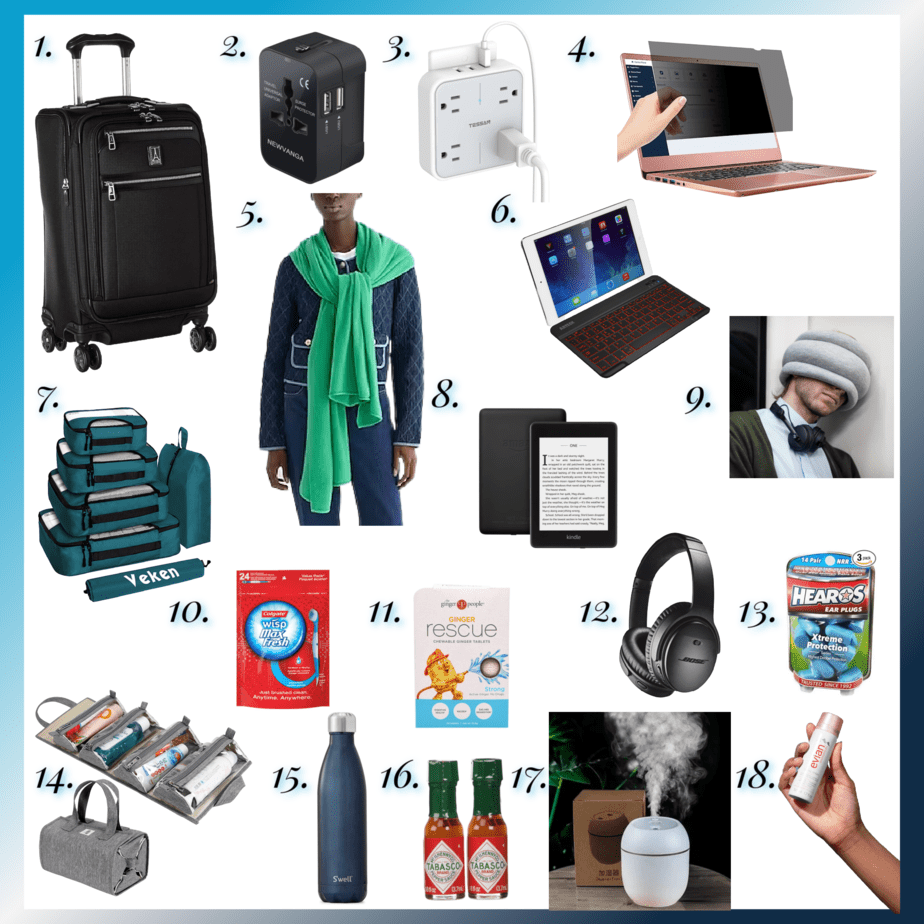 Further Reading:
Picture of Doha via Stencil.