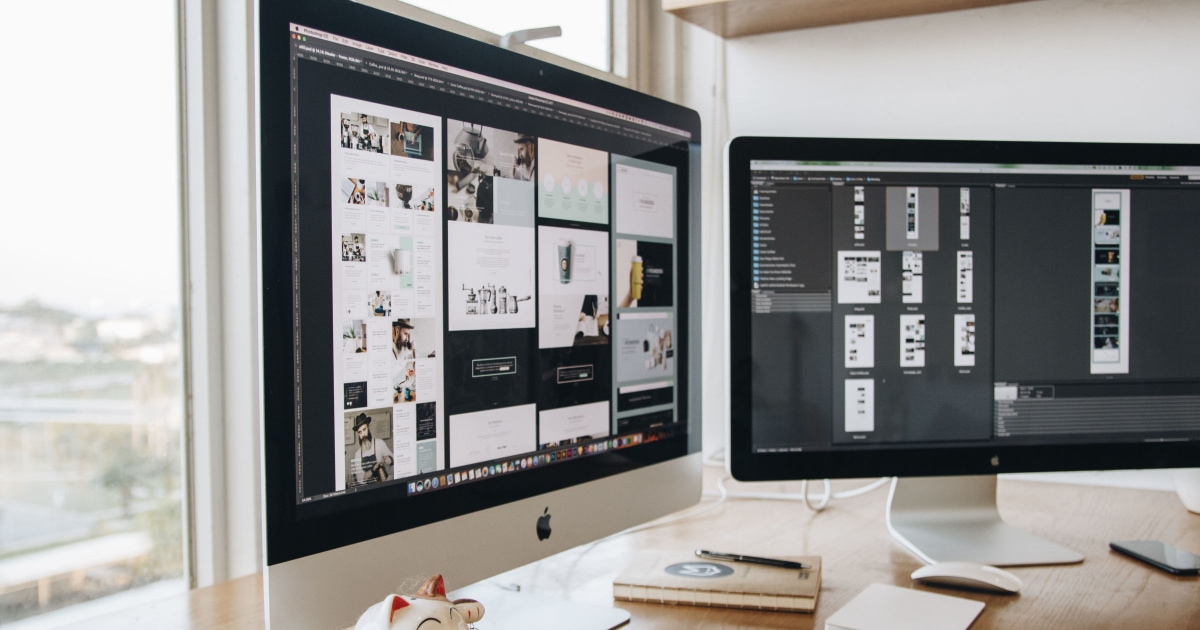 I noticed two kinds of people on a recent comment thread: people who LOVE dual monitors and are never going back — and people who don't see what the fuss is about. So here's my ode to why dual monitors are great…
I resisted the urge to "upgrade" to dual monitors for a long time, and when the opportunity presented itself for a slightly bigger desk area, a friend talked me into two monitors. And… everyone was right. Having two monitors is amazing, and I love it, and when I have to work on only one monitor now (like on my clunky old laptop on vacation) it feels like I can't do half of the stuff I want to do. I'm curious to hear how you guys use your two monitors, because a lot of my uses tend to be blogging focused, but here are some of the reasons why dual monitors are great for me:
Budgets, bill paying, and other things involving numbers: I can pull up my statement on one screen and have an Excel spreadsheet up on another.
Staying on top of a task: I almost always have the comment moderation queue open as the top tab on one of my monitors, with my email open on a second bottom tab
Consulting one document to help write a first document: If I were still a lawyer I'd have Westlaw on one screen and a word doc on a second — in addition to not having to toggle screens it's just kind of nice to be able to see them right next to each other.
Clicking 10,000 shopping links: Yeah, maybe this is just me? But when I go to an online store and start picking through products I frequently end up with a zillion open tabs. I know to take a break when the tabs are so small I can't click on them anymore! Then I start looking at the individual products and sorting them by dragging the "consider more" ones over to the other monitor.
How about you guys — do you have dual monitors (or more!)? Why do you think dual monitors are great? If you've tried them and weren't a fan, please share your thoughts, too!