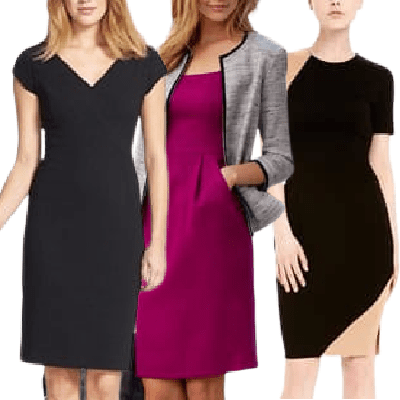 Which workwear brands do you stalk on resale sites, readers? Which brands do you fondly remember from yesteryear?
I was recently reminded of Lauren Merkin bags, which I desperately wanted about 15 years ago, and was thrilled to finally get one. I had forgotten the brand's name… and when I googled it I almost immediately recognized the blue clutch from the pile in my closet that hasn't seen any use in the past two years..
It looks like the brand is only available on resale sites, so I thought it might be fun today to talk about the now-shuttered brands that you still remember and think are stalkable on resale sites. (And, which brands do you remember, but are more nostalgia and not appropriate for the trends of today?)
Great Workwear Brand from the Aughts: Classiques Entier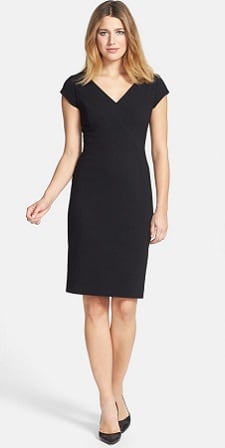 Readers LOVED the sheath dresses and suits from the Nordstrom house brand, Classiques Entier — even after they made the disastrous decision to plonk a big shiny zipper on the back of every dress. A lot of the clothes were ponte, so I would be careful about buying anything too used — and a lot of them were sheath dresses and Very Structured clothes. (I'm just linking to a Google Image search here, but you can see a lot of the ones that we featured here — I still think they look nice.)
Nordstrom also had a suiting brand that was called Semantiks that is no more but was liked at the time.)
Other Workwear Brands from the Aughts
Other brands that I remember fondly from this time period are Iisli and LAMB, as well as much more expanded workwear offerings from folks like DvF (entire suits!) and Donna Karan. There were also some independent brands that opened and closed relatively quickly, but were good quality, like Numari, Quincy, and Doncaster.
It's worth noting that some mass market stores and brands shuttered that people loved, most notably The Limited; readers particularly loved their suits and pants. Jones New York had solid work dresses and tops (people particularly loved them for apple/rectangular shapes, if memory serves), and it feels like AK Anne Klein had a TON more in stores back then also.
Readers, what are your thoughts — what brands do you stalk on resale sites? What brands do you remember fondly from the era (whether they're around or not anymore)?