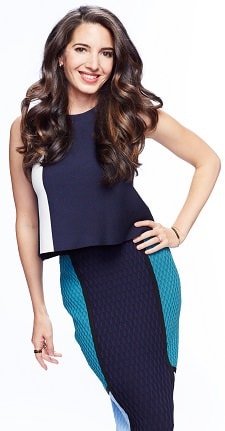 Warning: If you're not at all interested in starting your own business, you may want to skip this post. (But please feel free to use it for our usual coffee break threadjack!) If you are, though, read on — whether you're pondering an online business, a services-based business, or more. Basically, I have an online course to recommend: Marie Forleo's B-School — and I think it would be really fun to start a private Facebook group for Corporette readers who are going through the program at the same time. The program is a great overview (honestly) of so many different aspects of business for solopreneurs or small businesses. The program just opened for enrollment (it ends March 1) so I thought today would be a good day to mention it! (Read on for more details…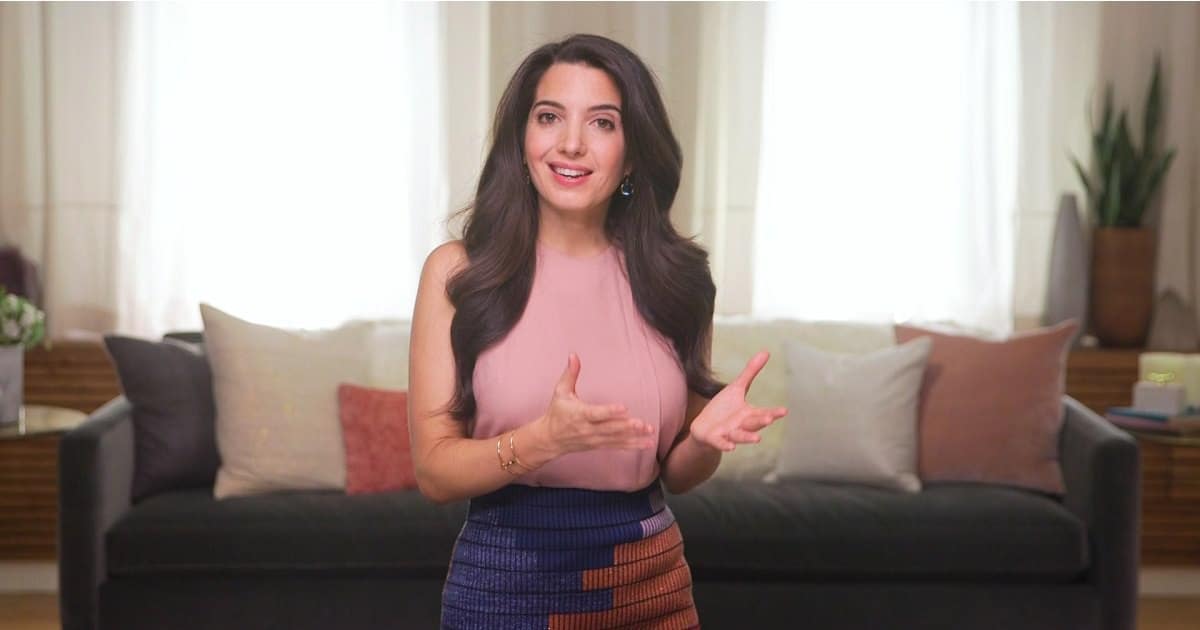 )
This post contains affiliate links and Corporette® may earn commissions for purchases made through links in this post. For more details see here. Thank you so much for your support!
Update: I'm bummed to see your comments (but thank you for reading!). For the record: when I was a lawyer in 2008 with a business idea for a blog, I randomly found an online class from a guy I'd never heard of before — Yaro Starak. In those days it was about 12 MP3 files that I downloaded to iTunes. The class was $600 or so, which seemed reasonable considering the $800 or so I'd just spent on a humor writing class. I've always marveled at my luck in finding the class because it was really helpful in getting me started. The class isn't offered anymore, as far as I know, but I've taken many, many, many classes online since then. Trust me when I say that B-School is legitimately a good course, and that the price is right for it. In the almost 10 years that I've successfully run an online business, this is the only course I've told you guys about (amidst all the shoes and books and podcasts and other things I recommend) in large part because this class reminded me so much of that class I took with Yaro so long ago — it's great advice for all levels — and I thought it really would be fun to go through with women who come from my background of law school or other similar degrees. And yes, I paid full price for B-school last year (and signed up through Hilary Rushford since I felt her sign-up best addressed what I wanted to learn last year).
Yes, like many other things on this blog, I do get an affiliate cut from signups, as per our disclosure. Some affiliates of this course probably do make a big chunk of their earnings from the affiliate money they make off this class (just like a lot of bloggers make their living by blogging about blogging and selling Bluehost signups). A lot of commenters below are mistakenly disparaging B-school as an MLM course — but there are thousands of B-Schoolers who just take the advice and apply it to their business and never tell anyone about the program (because it's a great program!); there's absolutely no pressure to sell the course after you take it. I'm not intimately familiar with how "MLM businesses" work but with most I would assume that once Seller1 gets you in the door they want you to buy more and importantly, pressure you to become Seller2, building a pyramid beneath you so that Seller1 profits from the revenues of Seller2, 3, 4, etc. None of that exists in the B-school course — it's a straight affiliate sale; specifically the last click. The person I bought from in 2017 won't get a cut of any of my sales; if you sign up from me in 2018 and choose to sell it in 2019 I won't get a cut from your sales. Almost every link on this blog is an affiliate link, as we try to disclose fully and regularly. See my further comments below; I've also updated other points in this post for clarity.)
As others have noted in comments, there are a lot of great online business and management classes, many of which we've profiled before; if your goal is to advance in your current corporate career, get a continuing education certificate or something else to put on your resume, or even to launch The Next Big Thing with outside funding, this is not for you — B-school is more suited for the kind of person who wants to start a lifestyle business and be a solopreneur or small business owner. There are absolutely great resources out there for free on the Internet (if you're interested on my thoughts on this kind of thing sign up here for my personal email list as I keep meaning to round them up and it's pretty clear readers don't want it here); the value of Marie Forleo's course is that it collects everything together in a coherent manner, presents it well, and covers the "you don't know what you don't know" problem by bundling it as a course and then giving you substantial resources in the FB group.
I'll try to address some of the other comments elsewhere as soon as possible. As always, thank you for reading!

This post contains affiliate links and Corporette® may earn commissions for purchases made through links in this post. For more details see here. Thank you so much for your support!
As I've mentioned before, I've been a big fan of Marie Forleo for years — while some of her advice is not necessarily corporate, I've always appreciated her corporate background. (One of her prior careers was stockbroker.) Her free YouTube videos are wonderful, with tons of great advice on how to be a multipassionate entrepreneur (aka how to handle being someone who wants to do All the Things), networking for introverts, how to increase your productivity, and more. I've always found her teaching style relatable and interesting — as do a lot of other people; Forbes recently named her one of the 20 must-watch YouTube channels that will change your business.
A few years ago, she launched her signature program, B-School, and I've always wanted to take it. It's one of the more expensive online classes out there, and I'd heard a lot of negative things about it — that it's only good if you're launching a product-based business, that it involves selling to your friends, that it's nothing you couldn't find elsewhere on the web — but I still decided to take the plunge last February and sign up. (The course is only open once a year for a limited window — this year it opened Feb. 20 and closes March 1.)
Honest review: I'm really glad I signed up for the course — and I've been doing the online business thing for a long time at this point. Forleo has some ways of looking at things that I had never considered before and I thought helpful regardless of whether you're just getting started or you've been in the game for a long time. Some of her advice boils down to branding, some to marketing, and some to selling. (I thought the bonus on Facebook ads was incredible and worth the cost of the class by itself, frankly.) (You can read more reviews of her class here.)
The community around the class is also really great. There's a Facebook group for everyone who's doing the program in a certain cycle, and then once the class "ends" there's a FB group for alumni that has consistently been one of the most interesting and thought-provoking groups. (I say the class "ends" because she drips the content to you over a period of several weeks — but you can take the class at your own leisurely pace.)
There's a huge range of people doing the class — I think the 2017 year had something like 3,000 enrollees — and, like anything, it needs a bit of curation. Particularly as someone who comes from a fairly rigorous academic environment and tries to approach continuing education with a professional bent, I sometimes feel like the FB group was full of… woo, for lack of a better word. By "woo," I mean the stuff that a lot of women's business groups are full of — vision boards! setting your intentions with the universe! Again, the "woo" doesn't come from Marie Forleo or the class materials, and there's SO MUCH GREAT STUFF in the groups, materials, lessons, and bonuses — but the social component needed a bit of filtering, for me at least.
So here's the deal (updated for clarity): This is such a popular program that there are many people, like me, who are former students who want to take the class again with their own tribe. Many of these former students may offer a lot of bonuses but only if you sign up through them — and I say this because I want to be transparent with you that there are a lot of great thought leaders and influencers offering bonuses, coaching calls, FB groups and more around this program. So look around and weigh the options. (I thought for sure last year I'd sign up through Natalie MacNeil's Conquer Club, but at the last minute I switched my sign up to Hilary Rushford's Dean Street Society. Some of the really popular ones are from Gabby Bernstein, Amy Porterfield, and Danielle LaPorte, but there are seriously a ton out there!) I thought it might be fun to see if Corporette readers might want to do the course together — if so, please sign up through this link! If only a few people do it, we'll have a super-focused mastermind group — and if it's more than a few, it will be a fun networking group for more serious-minded women looking to start businesses.
Do I Have to Know What Kind of Business I Want to Start To Do B-School?
You should have at least one viable business idea — but note that one of Marie's bonus sessions (included with B-School) is all about "starting the right business," and she offers great advice on how to whittle down your passions, identify your ideal customer and market, to pick one path as you get started.
Is B-School Really Helpful for Lawyers? (Or Accountants, Or Consultants, Or…)
I've seen multiple lawyers come through the program. If you've got any sort of online marketing component to your business (or expect there will be one) — whether you want people to find you by specialty or geography — this class will help. It might also inspire you to start a product-based business or add such a component to your business. If you're the head of a large firm or Fortune 500 company, hopefully you've hired five different teams of people to do your marketing, your PR, your client management, your website, and so forth — but if you're in any sort of business (or want to be) where you're wearing a lot of those hats yourself, this course is a GREAT overview on the best "bang for your buck."
Is B-School Easy? Does It Take a Lot of Time?
It's as hard or as easy as you want it to be. The real work is in the worksheets with each lesson, which take time and energy to do, but you can still learn a lot if you just listen or watch the videos that accompany each lesson. Honestly, this is one of the reasons why it's fun to go through the class with other people — so you're accountable and have other people to bounce ideas off of.
How Much Does B-School Cost? When and Where Can I Sign Up?
B-School costs $1,999 — they do have installment plans available. It's definitely at the higher end for what I've paid for these kinds of classes, but I honestly think it's worth it. Plus if you compare it to a college class or an LSAT class or whatnot, it's downright affordable. You can only sign up for the class during a brief window: February 20-March 1, 2018. There are a lot of places online to sign up, but if you'd like to be in the private Corporette/B-School Facebook group, please sign up using this link.
Tell Me More About The Corporette/B-School Facebook Group
To be totally clear: The group will only be open to people who sign up for the class using this link. The idea is that Kat and whichever Corporette readers sign up will be in a private, members-only FB group to go through the assignments in B-School together. We can ask questions, share thoughts, and otherwise do assignments together. Obviously I don't know what kind of turnout we'll get — and like I've said before, if it's only a few people it'll be a great mastermind group; if it's more than a few people I think we'll still have a great networking experience. You'll also have access, of course, to the much larger FB groups run by B-School itself. Depending on the interest of those who sign up we can explore having a semi-regular group call as well.
Hmmn… I'm still thinking about it. Can I sign up to learn more?
Sure! Click this link to sign up for an email list.