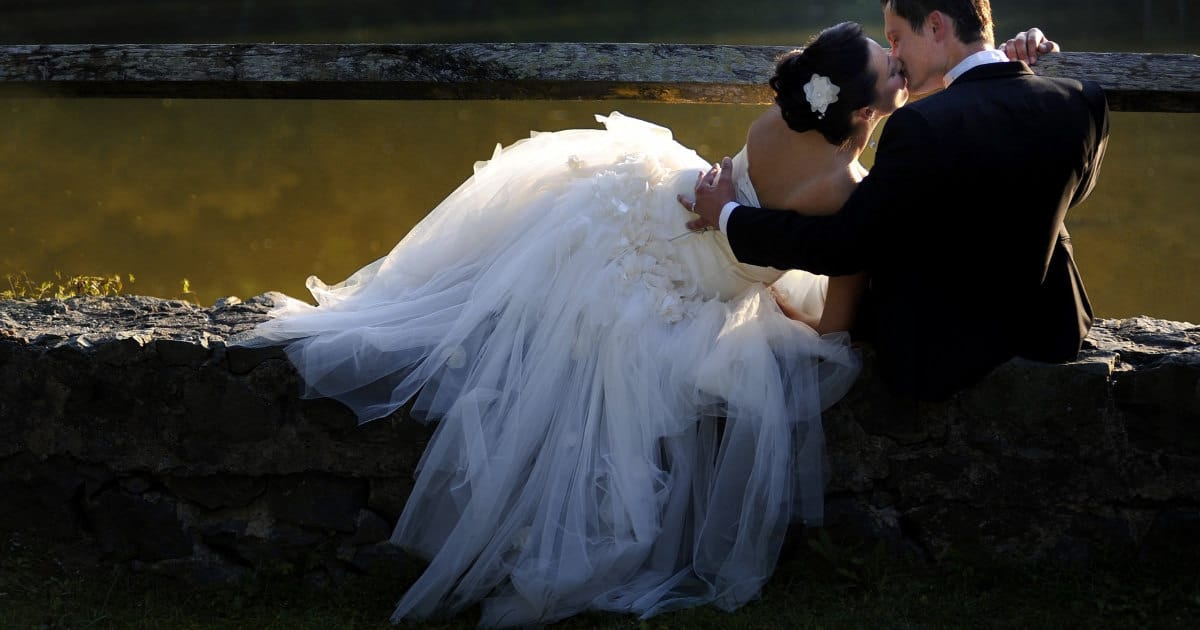 I feel like I've seen a bunch of fun threadjacks on this recently(ish), so let's discuss this today: what are your best tips on how to plan a wedding while working full time (or, as many of you do, well more than 40 hours a week)? What are the best things to outsource as far as wedding planning goes — and what are the best ways to simplify wedding planning? And a corollary question: what wedding planning tasks can you do at the office?
We've talked about homing from work, making personal calls on the clock, and a bunch of aspects of wedding and business etiquette (including whether you should invite colleagues to your wedding) — as well as wedding finances — but I don't think we've ever had a post rounding up everyone's tips on how to plan a wedding.
A friend of mine just got married, so I asked her how she fit wedding planning in with her BigLaw job — here were her tips on how to plan a wedding while working full time:
Be very organized. Split tasks with your spouse. Consider a wedding planner (though we didn't have one). Most things can be done well in advance so don't save everything for the end.

For me, the two really busy times were the first month we got engaged, looking at venues and vendors and then the last month before. I brought a personal laptop into work and dedicated a half hour each day during lunch to just dealing with emails.

We had a full service place- I don't know how people do it if they have to separately rent all the chairs and tables and glasses etc
We also did things when we could–we made a big playlist of both our phones and then listened to it in car rides, winnowing it down.
Great tips! I've also heard a lot of people who've advised to set up a "family" email for the wedding (I'm also a big fan of the family email once kids come along), and I could see either Slack or Trello as being a great way to keep everyone on the same page, which makes it much easier to hand off tasks to your partner as needed.
(Slack is particularly great when you've having 15 different conversations with the same person at once so emails get totally lost and I find it easy to move among the conversations — Trello is more visually appealing if you prefer to see everything in separate buckets. Here's a post from Trello on how to use Trello to plan a wedding.)
All right, ladies, what are your best tips on how to plan a wedding when you work long hours?
Stock photo via Stencil.