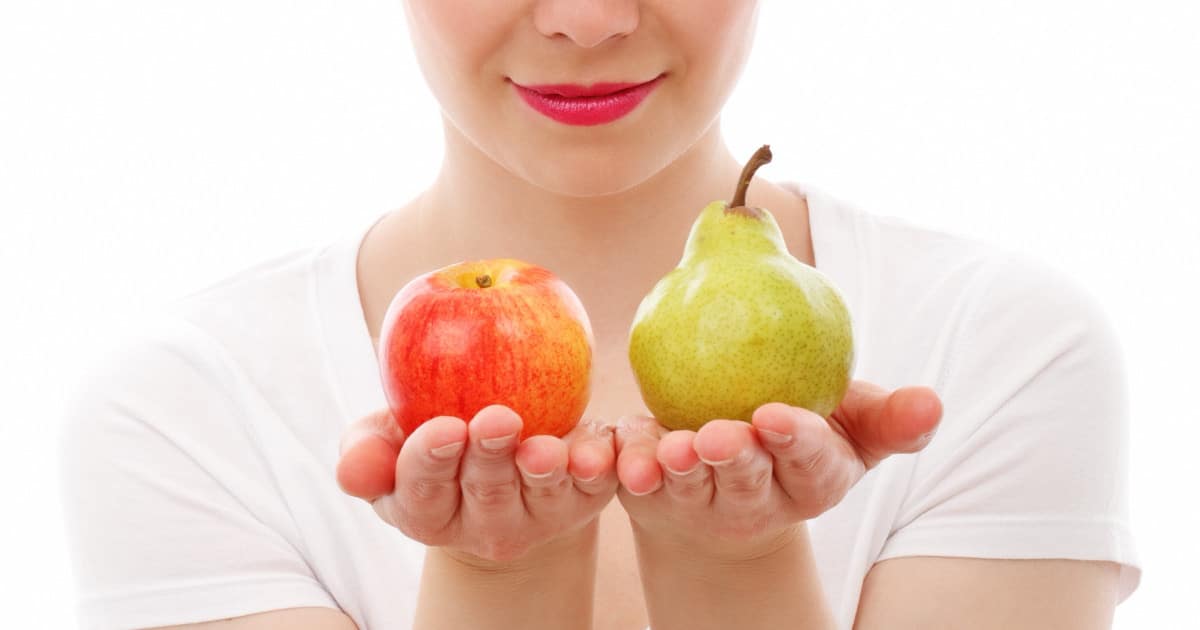 Pear… apple… hourglass… triangle… ruler… what's your body type? More importantly, which are the best work clothes for different body types? Whatever your size or shape, what is your power outfit — the general style/shapes of clothes that make you feel great?
Kate and I have studied the comments on our last post on dressing for your body type, and Kate's rounded up some helpful resources on the topic below, but let's open it up to you ladies! For the sake of discussion, please note:
your general shape and size
which workwear brands you've had luck with and are the first you shop
which workwear brands tend to be misses for you
what your power outfit is for your workweek, OR what the building blocks of your wardrobe are (pants or dress? blazer or cardigan? what shape of dress? what length and type of pant?)
When we last talked about the best brands for your body type, commenters had a lot of notes. (This was from Feb. 2015, so pretty recently, but before the new pants regime at Banana Republic, and also before the lead designer change at Ann Taylor/LOFT.)
I've tried to be helpful by grouping things below by the classic "body shape" classifications, but looking through comments it seems like people in different groups mentioned the same brands because the waist-to-hip ratios worked for them (so hourglasses and pears mentioned a lot of the same brands, while rulers and apples mentioned a lot of the same brands), as well as for bust-to-waist ratios (so hourglasses and triangles mentioned a lot of the same brands). Obviously bodies come in all shapes and sizes, so the classic "body shape" ideas are a bit of garbage; don't worry too much if none of the categories (or several) seem to fit.
I found the lists interesting for two reasons. First, a few brands appear on almost every list, namely Ann Taylor, Banana Republic, Classiques Entier, and J.Crew — some of that may be because they're so common that everyone's found SOMETHING.
Also, both AT and BR are known for offering different pants fits, also, which may also explain a lot. The second interesting takeaway: some workwear brands appear on almost no lists. Ladies who love DvF, Rebecca Taylor, and Uniqlo, let's hear from you!
The brands mentioned by commenters are below — note that brands mentioned most are listed at the top of the list.
Best Work Clothes for Pear-Shaped Bodies
Pears seemed to note the most that they needed to get things tailored to truly love them — and if you're a pear you may want to check out some of the stories we've done on bespoke dresses and tailoring alterations. Brands mentioned by pears for work clothes included:
Halogen
Classiques Entier
Banana Republic
Tahari
Talbots
Ann Taylor (curvy fit pants)
Anthropologie
Brooks Brothers
Charter Club
J.Crew (multiple positive mentions, but also multiple negative mentions for pears)
H&M
Lafayette 148
Madewell (esp. for jeans)
Pendleton
St. John
Best Workwear Brands for Hourglass Body Shapes
A ton of ladies identified as hourglasses, and a lot of people noted that their bust was the hardest place to fit. (Do check our workwear style tips for busty women!) Some of the brands they loved:
Elie Tahari
all lines of Tahari
Ann Taylor (curvy fit)
Boden
Banana Republic / BR Factory (note that BR Factory still has a few Martin/Jackson pants for sale)
CK (esp. for bottoms)
Gap Perfect Trousers (in petites)
Hugo Boss
Anne Klein
Armani
Brooks Brothers
Express
Escada
Ferragamo
Kate Spade
J.Crew
New York & Co.
St. John
Talbots
White House Black Market
Best Workwear Brands for Apple Body Shapes
Apples, I'm there with you — my hourglass body has turned into more of an apple since I've had the kids. Like many commenters noted, my goal is to lose the extra weight — but more and more I see commenters noting that the older they get the thicker their middle gets. So apples, I really want to hear from you today — which are your favorite brands for work? Which are your favorite work outfits to feel powerful and in control?
Jones New York – The few apples who chimed in all shouted out this brand, which unfortunately announced it was closing all of its retail locations in January 2015. Note that you can still buy some of their clothes at Amazon and 6pm, but unfortunately their website now says "coming soon" — not terribly encouraging considering it used to say "Fall 2015," then was changed to "Fall 2016" before switching to the current "coming soon" message.
Loft
Ann Taylor
Classiques Entier
Uniqlo (stretchy waist pants)
Banana Republic
J.Crew
Gap
Old Navy (pixie pants)
Best Work Clothes for Straight/Ruler Body Shapes
Only a few readers chimed in noting that they had a pretty straight body shape, so this is a pretty small sampling…
Best Office Clothes for Triangle Body Shapes
Again, only a few readers commented noting that they had broader shoulders and narrower hips, so this is a pretty small sampling…
Theory
J.Crew
Reiss
Tahari
Ann Taylor
Boden
Milly
Kate's also rounded up some online tools to help determine your body type:
This infographic recommends brands for each body type.
Enter your bust, waist, and hip measurements into this online calculator and it will tell you your body type: apple, banana or straight, pear, or hourglass.
For another body type calculator with a bigger range of body types, try ShopYourShape, which will match you with one of eight body shapes: straight, pear, spoon, hourglass, top hourglass, inverted triangle, oval, or diamond. It'll also give you specific advice, e.g., wear or avoid particular styles such as V-necks, pencil skirts, tailored shirts, wrap tops, A-line skirts, or bootcut pants.
Fovo promises to "eliminate the guesswork from online shopping." When you click "Discover Your Shape" on its website, you'll choose your favorite body part to show off — cleavage, legs, back, arms, or bum — as well as your typical style (casual, feminine, sporty, etc.), body type, preferred clothing fit (relaxed, skintight, etc.), ideal hem length, and your sizes for jeans, dresses, and tops. After you create an account, Fovo will start showing you customized content and specific clothing recommendations, which for me ranged from a Rebecca Taylor silk top to an Eileen Fisher tunic to a Wolford bodysuit (none of which I actually liked). YMMV.
Nordstrom offers a TrueFit Size & Fit Finder that promises "no measurements needed" and helps you choose dresses, tops, and bottoms to flatter your shape. For example, for tops, you'll be asked to fill in your height, weight, age range, and bra size, and to categorize your stomach and torso, and input your favorite shirt's brand and size. (You'll have to log in or create a Nordstrom account.) With that done, you'll see your "TrueFit Size" on certain items on the site — when I tried it out, at least, it didn't show up on every item. Have you any luck with this feature?
Ladies, which brands work for your body type? Do you identify more as an apple/pear/hourglass — or someone needing to fit a certain waist to hip ratio or bust to waist ratio? Whatever your body type, what's the power outfit that works for you — if you believe in uniform dressing, what's the uniform you feel is most flattering on you?
Pictured at top: Pixabay. Pictured below: Stencil.