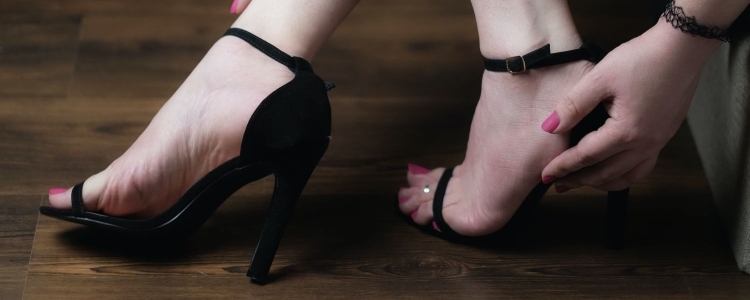 Update: This is still a fun discussion on the best brands for comfortable heels, but 2012 was too long ago — check out our most recent roundup of the Top Ten Most Comfortable Heel Brands!
One of the top Corporette posts of all time, The Quest for Comfortable Heels, turned into one of the best resources on this site: our Guide to Comfortable Heels (which I'll be trying to update today). But I've long wondered what the top brands, for the most people, truly were.
This post contains affiliate links and Corporette® may earn commissions for purchases made through links in this post. For more details see here. Thank you so much for your support!
Some of the shoes that I've worn into the ground were actually from random brands (such as a pair of red peep-toe Liz Flex heels that I bought on sale for $17!) while other much-lauded brands have sat in my closet, unworn.
And then there are some high-end surprises — after all, Tiffany of I-Am Styleish praised Miu Miu above other designer brands in her Newbie's Guide to Designer Shoes.
So I want you guys to dig deep, and think: you know that amazing pair (or two? or three?) of shoes in your closet, the super comfortable ones? What brand are those shoes? We'll also accept answers for "when it's time to find a comfortable shoe, the first brand I check out is…"
I've arranged this as a poll — please write in if there are other brands and I'll try to add them. You're allowed up to 10 answers. If you know the style names, please add them in the comments!

(Pictured.)