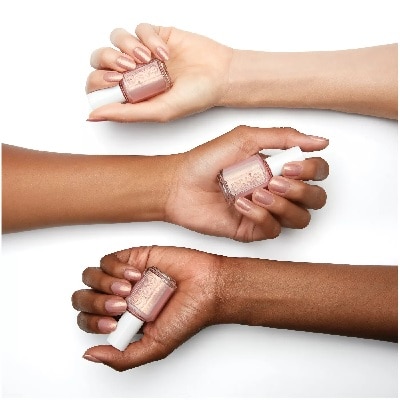 Hat tip to the readers, who were discussing Essie's great new flat brush — it really is super easy to apply nail polish! I have zero talent for applying nail polish, and am not really the type to enjoy manicures and more than the occasional pedicure, so I frequently leave my fingernails bare and try to go with something light-colored on my toes so chips, dings, and other flubs are more easily concealed. I'm happy to report, though, that with the flat brush, I actually got a pretty neat application of a steely blue color from their spring collection ("Reign Check"). Not every Essie polish has the newer flat brush, though, so if you're buying online I'd stick to the newer collections only. (Target actually calls them "spring trend" or "summer trend" on their site.) I've currently got "Touch of Sugar," pictured, hurtling its way through the mail to me… Readers, what are your favorite nail polish colors this summer, for toes and hands?
Sale Alert: Rent the Runway's sample sale just started — FYI if you're looking to own, rather than rent. For my $.02 I am trying to resist the urge to buy this cute tote.
This post contains affiliate links and Corporette® may earn commissions for purchases made through links in this post. For more details see here. Thank you so much for your support!