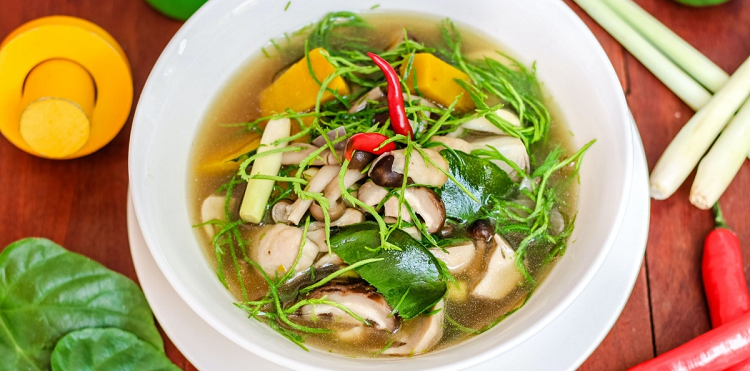 I'm sick right now (boooo), having caught my husband's cold. We've talked a bit in the past about how to ward off colds, but I was thinking last night how much my colds in general really do seem to be milder and quicker than people around me.
(Update: Don't assume it's just a cold, of course — take a COVID test! It's also far less acceptable to interact with colleagues, clients and customers if you are sick — so stay home if there's any way you can.)
So here are a few of my simple tricks…
Psst: here are our favorite products to have on hand when you're sick at work...

5 Easy Ways to Get Over a Cold
1. Zicam. It's been a rocky ride with this company, considering the FDA briefly pulled the original product (a gel for your nose that I used for 10 years before they pulled it!) because of health concerns — but I've kept using it religiously through the years in various forms, and I continue to believe in the product behind it. Right now I'm a fan of their "Rapid Melts" products, which don't taste too horrible, albeit very chalky. I find that sometimes taking Zicam helps me entirely avoid a cold that other people around me get, and even if I do get the cold, I find that the duration of the cold is shorter and my symptoms are milder. (But that may just be me buying into the company's marketing!)
2. Water. Hot water, cold water, room temperature water. Broth. Tea. Get as much water as possible into your system. One of my favorite things to drink is what we now call "sick tea" with the boys — hot water with honey (to soothe your sore throat) and lemon (to cut the phlegm). Of course, avoiding diuretics like coffee and alcohol also helps. (Although when I'm sick I have no taste for either, usually.)
3. Sleep. Yeah yeah yeah, sometimes you just can't. But if you CAN: The way I've always looked at this is letting your brain shut off so your body can focus on repairing itself. It isn't always easy to get GOOD sleep if you're sick, so a few notes on that. First, be really wary of taking any OTC remedy that may affect your sleep patterns — I try to avoid all stuff, but if you don't, do investigate how your cold drug of choice affects your REM sleep.
Some of the worst colds I remember having were when I was pregnant, when you can't take a lot of that stuff anyway, but things I HAVE used to help me with a stuffy nose include a humidifier or steam showers, as well as VapoRub / St. Olbas oil. Meanwhile, a wedge pillow can help with postnasal drip. If you need to work while sick, short naps will help you stay focused so you can get your work done in a timely manner and THEN go home and hit the hay. As one commenter noted in our previous post on working while sick,
I try to leave work as fast as possible when I'm coming down with something. Typically, I leave work within 45 minutes of "oh no, I'm getting sick" and go home to crash on the couch. I take extensions and check email only as needed. I end up sleeping in 3-4 hour chunks throughout the day and check email between naps. I drink lots of hot water with honey and/or lemon and get take-out Pho."
4. Emergen-C can also help if you need a bit of an energy boost, plus it's a great way to get more water into your system. In a pinch, orange juice can also help (I read years ago that the freshest OJ is the best for Vitamin C — for years I kept frozen OJ in my freezer in case I needed it. Here's a Prevention article on the different Vitamin C content of old OJ.
5. Vitamins. Readers in the past have noted that they swear by their vitamin regime as helping to ward off and cut the duration of colds. One reader noted:
I take a multivitamin, fish oil, and iron supplement in the morning. At night I take another fish oil and a B complex vitamin. I haven't had colds for years. This year I did have a cold. I'm convinced it was because I've used humidifiers in my living room and bedroom throughout the heating season.
Another reader noted that she takes a regular zinc supplement:
Not Zicam, not zinc cough drops — an over-the-counter vitamin-type zinc supplement. They are available in a range of doses in tablet form, usually 30mg or 50mg; according to the NIH, amounts of more than 40 mg per day aren't recommended, so I try to stick with the lower-dose ones.
I'll admit I also take vitamins, although I haven't noticed whether they have any effect on my cold — I take a multi and a fish oil every night, and Vitamin D in the morning.
Of course, it's worth noting that washing your hands like a maniac with soap and water (or simple alcohol-based hand sanitizers like Purell) is a great technique for avoiding the cold — and of course, appreciated by everyone around you to stop the spread of a cold. I also try to sneeze into my elbow. (We've talked in the past about whether you should shake hands when you're sick.)
Ladies, what are your thoughts on getting sick — how do you ward off colds, and bounce back from one more quickly? Have you tried or developed any other tricks or habits, such as gargling or Neti-Pot-ing?
Looking for more productivity tips? These are our favorite books on point:
2020 updated image (bowl of pho) via Stencil. Originally pictured: Sick bed, originally uploaded to Flickr by various brennemans.