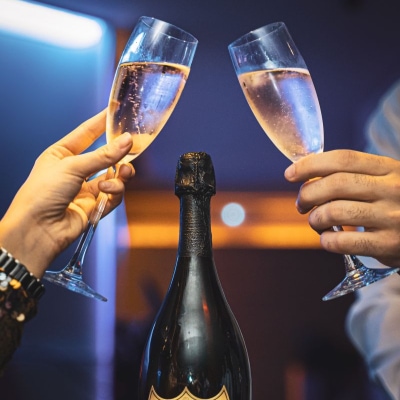 How do you handle the desk to dinner transition, readers? If you have a hot date, a party after work, or even an office-related cocktail party, how do you change your work outfit and work makeup?
While doing the "Previously" posts for this month, I was thinking that the "desk to dinner" transitions one would be a good one to revisit since we have such a bigger community now to discuss.
At the time I wrote the first post, Project Runway had just done a challenge where contestants had to make one outfit that could carry a woman from daytime work to a hot date — and I just remember thinking, well this is just going to result in slutty workwear/frumpy datewear.
So I'm curious, readers: when you have a hot date, or a party after work, how do you handle it?
How to Dress for Desk to Dinner
Method 1: The New Outfit for After Work
My own method has always to just bring an entirely new outfit to wear out and about.
Tonight, for example, I'm going to a fairly fancy party and so I have a dress, my highest, hippest heels, and my trusty black wrap because it's starting to feel like fall in Manhattan.
Meanwhile, at the office I'm wearing simple black pants, a purple long-sleeved top with ruffles on it, and gray Cole Haan pumps. Heck, I even have a different bra packed for the party tonight.
The only thing I'm planning on wearing the entire day is my jewelry, which admittedly is a bit much for the work outfit (dangly diamond earrings and a right-hand diamond ring, in addition to my regular watch and wedding/engagement ring), but I really dislike throwing good jewelry into a handbag to wear it later.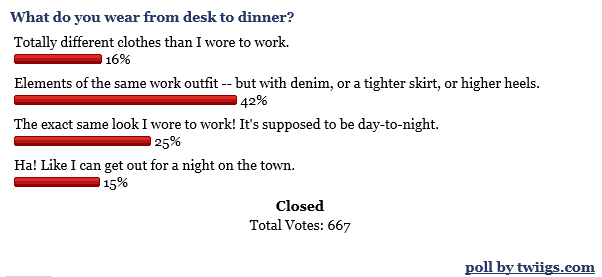 Funny story, though — back when I was dating, I remember going on a first date at a lunch and thinking, well, it would be weird to change into jeans for a lunch date. So I wore what I had worn to the office — black pumps, black sheath dress, and, I think, my pearls — and the guy thought I had gone all out for him (and actually seemed a bit intimidated by that fact).
Method 2: Add evening-worthy accessories to your work outfit.
Sometimes you can just add a great necklace, pair of earrings, statement ring (or some combination of all 3!) to your work outfit, and it takes it to the next level for you to feel like you're ready to party.
Great Jewelry for Desk to Dinner
Party Shoes for Day to Night
Stay tuned for our roundup of great heels for after hours! These super cute high heels are best sellers at Amazon and are under $60.
Party shoes aren't always going to be appropriate for every outfit transition from day to night… but they may be!
As of Dec. 2023, these are some of our latest favorite party shoes — also consider using shoe clips on some of your regular shoes if you're on a budget! These under $50 ones are best sellers at Amazon…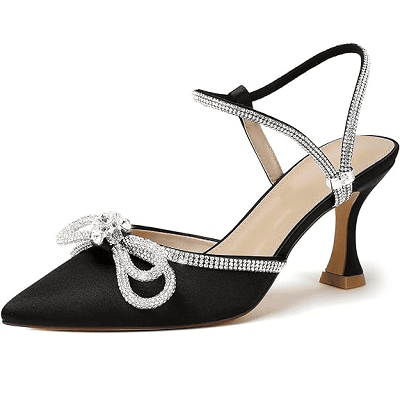 Makeup for Desk to Dinner
As far as makeup for desk to dinner, I always like to put on Touche Éclat and a highlighter like Haloscope or High Beam while listening to a crazy upbeat, silly song like Rock Me Amadeus — but for you this may look different. I also feel like refreshing my brow and cheek makeup is important! Some of my favorite makeup products for faking a good night's sleep may also be helpful here.
Method 3: Find a Unicorn Piece That Can Go from Day to Night Seamlessly
This may seem like an impossible task, but we actually have some favorites… so we'll round them up below!
Great Day to Night Work Outfits
Sometimes if the event you're going to is an elegant one, you can find a dress or top to do double duty for you…. These are some of our latest favorites.
Stylish Day to Night Work Dresses
These are some of our latest favorite dresses that can go from the office to a cocktail party with very little additions…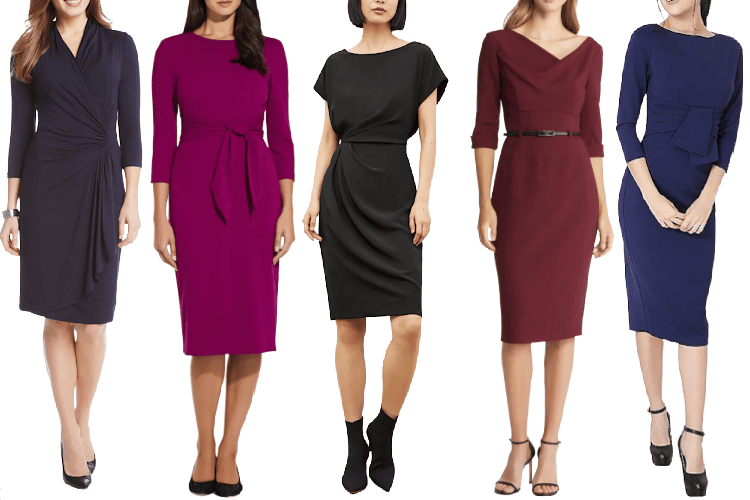 Cute Day to Night Tops for Work
Stay tuned for our roundup of day to night tops for work!
Sometimes a fancier tee will work — these are some of our favorites in general; you can even wear them under suit jackets if you need to! (They come in a variety of colors, including basic black for almost all of them!)
Updated images via Stencil. Originally pictured: Ballgowns and demolition, originally uploaded to Flickr by Phil Gyford.