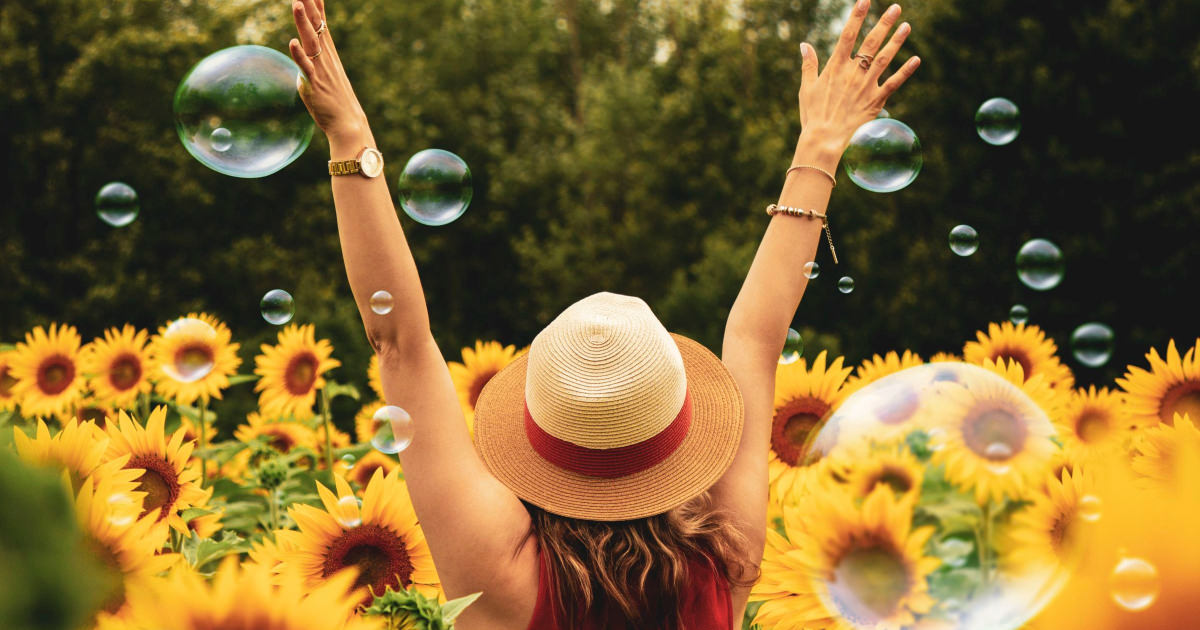 Here's a lifestyle question for today: For those of you who think there's a "choice" component to happiness, what are your best tips on how to choose to be happy? For example, a friend of a friend recently shared this Facebook post about a 92-year-old, legally-blind woman moving into a nursing home, and I thought this part was fascinating:
After many hours of waiting patiently in the lobby of the nursing home, she smiled sweetly when told her room was ready.

As she maneuvered her walker to the elevator, I provided a visual description of her tiny room, including the eyelet sheets that had been hung on her window.

"I love it," she stated with the enthusiasm of an eight-year-old having just been presented with a new puppy. "Mrs. Jones, you haven't seen the room …. just wait." "That doesn't have anything to do with it," she replied.

"Happiness is something you decide on ahead of time. Whether I like my room or not doesn't depend on how the furniture is arranged, it's how I arrange my mind. I already decided to love it. It's a decision I make every morning when I wake up. I have a choice; I can spend the day in bed recounting the difficulty I have with the parts of my body that no longer work, or get out of bed and be thankful for the ones that do.

Each day is a gift, and as long as my eyes open I'll focus on the new day and all the happy memories I've stored away, just for this time in my life." (author unknown) 
Fabulous! I am definitely not a model of happiness — progress, not perfection, right? — but something I do personally is to only allow myself a set period of time to be angry in close personal relationships.
With my husband, for example, I get three days to be actively angry about something (possibly in a passive way), and after that, I need to reassess and either a) let it go or b) take active steps to change whatever made me angry to start to move forward.
It's important to note that he's a very mild, easygoing guy, and we don't have a huge, strife-filled relationship — I just remember my grandmother in her 90s still angry and complaining about things my grandfather had done (or not done) when they were in their 20s.
So I made an active choice when we decided to get married to not hold on to anger or disappointment like that or let myself wallow in it.
But I suppose this story just illustrates another possibility for discussion: What IS happiness to you? Is it a "freedom from __" kind of situation (anger, anxiety, regret, sadness, stress), or something else — balance, ease, contentment? Progress, growth?
(Here's a question that's sure to be a minefield, but I can't stop myself from asking it: How can you be happy AND informed about politics and world events?)
So readers, let's hear from you: How are you choosing to be happy? Do you keep a list of your accomplishments or praise to look through when you're feeling down? Is happiness one of the main reasons you engage in self-care like meditation, exercise, social engagements, or alone time? For those of us who are happiness-challenged, what have you found success with?
Stock photo via Stencil.
Further Reading on How to Choose to Be Happy