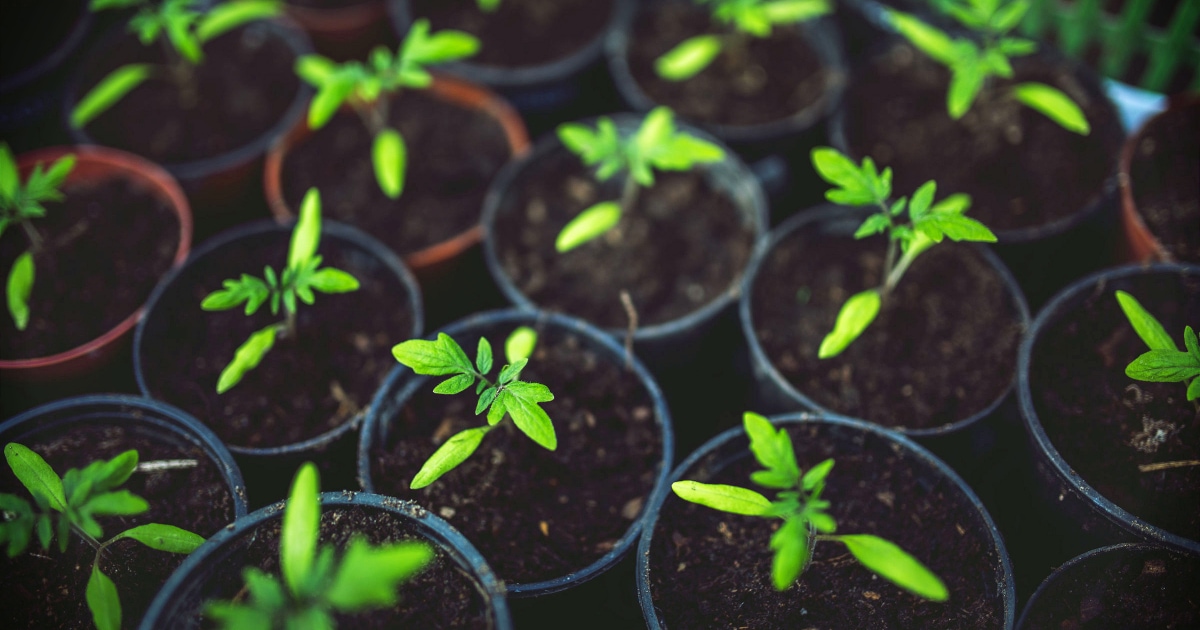 First off: NOT THAT KIND OF GARDENING. Although I suppose that would be an interesting lifestyle post on its own. (In fact, HEY, if that's what you guys want to talk about anonymously in the comments, take it away.)
But seriously, while commenters often joke about "gardening activities" as a euphemism for sex, I am guessing I'm not the only person thinking about growing my own vegetables, herbs, and fruits this summer — so let's talk about actual gardening. With dirt and plants and sunshine.
Have you tried to grow your own food in the past, ladies? What veggies, herbs, and fruits have you had the most success with? Are you loyal to any particular strains or brands of tomatoes or zucchini? How much space are you working with? For those of you who do some or all gardening indoors, have you had problems with bugs?
I thought it might be fun to round up some of the many versions of gardening I've seen over the past few years, especially for those of you who may not realize how little space you need to grow your own food…
This post contains affiliate links and Corporette® may earn commissions for purchases made through links in this post. For more details see here. Thank you so much for your support!
Gardening in a Dark Apartment: How to Grow Vegetables Without Any Sun
Indoor hydroponic systems abound, from this $99 LED lighted kit for lettuce and herbs, to this cool $55 corner planter, to this crazy system that apparently looks like an end table with veggies growing beneath it. (And it's Bluetooth connected!)
AeroGarden (pictured above) is the name I've seen the most, but there are obviously a lot of options.
How to Grow Vegetables in a Sunny Window
If you only have a sunny window, Windowfarms has instructions on how to make your own DIY vertical garden out of plastic water bottles… There are also a TON of vegetables and herbs you can regrow inside only from scraps, sometimes even without dirt. (We tried it as part of a science experiment, and while the romaine-in-water-glass looked really promising in the first 14 days or so, it got SUPER funky after that, so eat the smaller leaves while you can!) This pretty "hydropod" from Crate & Barrel (pictured above) looks small but cute.
How to Grow Vegetables on a Balcony or Very Small Outdoor Space
If you only have a small balcony or very small outdoor space, as long as it's sunny you could experiment with a vertical planter like a pocket system, or a stacked planter like these. (Oooh, or this is pretty for a wall…) LettuceGrow's farmstand, pictured above, is pretty large (and a bit on the pricey side) but was beautiful enough that I noticed it at the pool of a chic Austin hotel I stayed in last May. (Ah, travel! Remember that?). They're apparently $348–$649 at LettuceGrow, BestBuy, Amazon, or others.
Beginner Gardening: How to Start a Veggie Garden
If you've got a backyard or outdoor space, there are a lot of affordable raised beds available for purchase, or if you or a loved one is feeling crafty, there are a lot of DIY tutorials. (And of course Pinterest and spots like The Spruce can help you out with lots of inspiration.)
I'd love to hear from those of you who are more experienced gardeners/vegetable growers — what are your best tips on how to get started? What resources are your favorite? What are your best tips on how to grow vegetables?
We are a participant in the Amazon Services LLC Associates Program, an affiliate advertising program designed to provide a means for us to earn fees by linking to Amazon.com and affiliated sites.