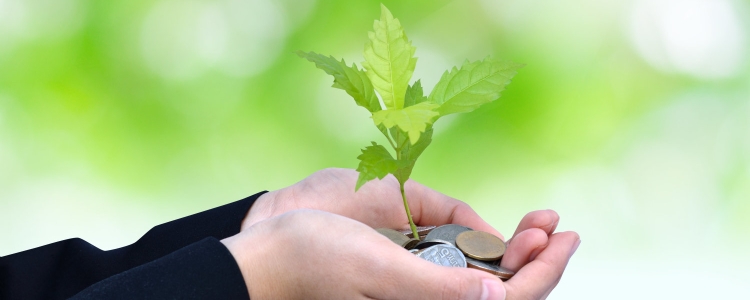 Here's something that might be fun to discuss: If you're into investing in the market, how did you get started — and what would your advice be to someone who isn't sure about how to start investing? What resources would you recommend, and how much of an initial investment (and how often) do you think is necessary?
When I got started investing, it felt a lot more complicated than it feels today. I was incredibly lucky that my father set up an account for me at Schwab (it was joint until very, very recently, to be honest!) and gifted me a few thousand dollars to get started as a college graduation present. He suggested I read Kiplinger's and a few other magazines, and if they ranked mutual funds well then I should look closely at the funds and investments and fees and history, and then invest in those mutual funds.
My first investments were in funds like CAMOX, WOGSX, and JAVLX (now JACTX) — I still hold a small amount in many of them, although I've sold a lot of them off over the years, mostly for capital losses. Around me, the few friends I had who were into investing were REALLY into it — talking about examining P/E ratios and reading Peter Lynch books and following business news.
That was… kind of the extent of my investing for a long time. Buy a few mutual funds I'd read about in a magazine with after-tax money. Hold. I didn't have a 401K or an IRA, and automatic investing certainly never occurred to me.
After law school I dabbled in individual stocks — I would go shopping at The Gap, decide I wanted to buy everything in the store, and instead go back to the office and buy a few thousand dollars worth of stock. (Obviously, follow all company rules about buying/selling/owning stocks — some companies may have rules in place to prevent conflicts of interest.) When the stock gained $500–$1000 I'd sell the stock and pat myself on the back for following Peter Lynch (without ever having read his book). It was kind of on a similar whim that I bought some stock in Google and Apple after law school.
As far as I can remember, I owe my understanding of index funds to the readers (or possibly my friend Sue, who is always smarter than I am about all things money — she shared her best tips on how to save $10K with smart benefit choices). But for my $.02, this is the right answer to the question of "how to get started investing" — buy index funds. (And in fact that was the overwhelming response when we last talked about whether you invest in stocks or index funds— everyone buys index funds or lifecycle funds. Maybe we should do a roundup of lifecycle funds for our next post!)
So I guess that's the TL;DR: Buy low-fee index funds that match the market. Invest regularly (automatically if possible) to get the benefit of dollar-cost averaging — see our directions in this post on how to set it up with both Vanguard and Schwab. Know the minimum to invest, and know if there's a minimum to meet to get to a lower fee strata — for example, Vanguard can automatically switch you into their "Admiral fund" classes when you meet the minimum ($3K–$50K depending on the fund), and you'll enjoy much lower fees.
(Index funds that I've always heard great things about, and that we invest in, include SWPPX at Schwab and VTSAX and VFIAX in Vanguard… I'd be curious to hear if the readers have other funds they recommend, especially since a quick Google makes it look like other funds may come more highly recommended at the moment.)
I'd also say that "how to get started investing" should almost always be via your retirement vehicles instead of after-tax market — we've talked about Roth IRAs in the past, including how to open a Roth IRA in 45 minutes. If you're looking at limited fund options within a 401K, strongly consider the "aggressive" option if you've got 20+ years until retirement. But if you've got extra money after paying off your debts, I've had really good experiences with after-tax accounts at both Schwab and Vanguard.
Readers, how about you — how would you recommend someone get started in investing? Would you recommend they read up on companies or books, or just examine fees?
Stock photo via Deposit Photos / singkham.