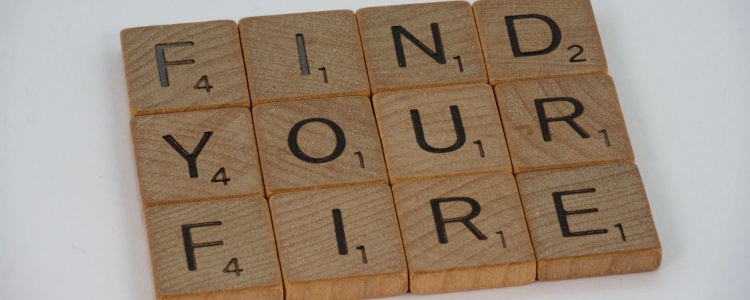 What is your ideal career — what would you do if you could do almost anything? Would you try to follow your passion, or seek something along more amorphous lines?
There was a really interesting op-ed in The Wall Street Journal the other day about a new class at NYU's Stern School of Business called "Becoming You." The woman behind the class, Suzy Welch, has been a longtime CNBC contributor and author on topics like leadership and strategy, and she also teaches at Stern. After 2020 hit, she proposed the class to the dean: the class she wished had existed.
I was actually hoping to teach a class about figuring out what to do with your career when you can do almost anything because of your education and good luck in life—the class I wish had existed when I was at Harvard Business School. I had desperately needed that class, and I knew I hadn't been alone.
She spends a lot of time in the op-ed pointing out that most business school graduates end up going into consulting, finance, or tech. Yes, she notes, the financial security of these jobs is a big draw — but there's a "deeply rooted group instinct" driving the decision, as well.
A lot of very smart, very capable people, usually in their late 30s and early 40s, wake up miserable one day. Over my years as a journalist specializing in the workplace, I saw this phenomenon so often I came to dub it "The Velvet Coffin"—a state of cushy creature comfort encased in emotional or intellectual dissatisfaction.

"Becoming You," as I conceived it, would help avert this fate by encouraging M.B.A. students to think about careers another way—as a journey toward their "area of destiny," the world of opportunity that exists at the intersection of their authentic values, their strongest skills and aptitudes, and the kind of work that interests and excites them intellectually and emotionally.
(She basically ends the piece by noting that industry should be recruiting M.B.A. students more than they currently do. Here's another article on the course from Poets & Quants, and THANKS, yes, I am obsessed with her sweater.)
But I was fascinated by the course — and the basic question! What WOULD you do if you could do almost anything for work?
For my $.02, I think the idea of an "area of destiny" can be flawed — in my youth I might have thought First Amendment or copyright issues might be that area of destiny for me, but in the practice of it I found it to be really boring at the lower levels, at least.
(This sort of brings me back to the recruiter who gave me some of the worst career advice I'd heard: that I should follow my passions. The example he gave was, if I loved baseball, I should be a lawyer for a baseball team! Say what? I really enjoy reading romance novels, but I'm not sure I'd want to write one, let alone 15… and I really doubt I'd find satisfaction in being a lawyer, agent, or editor involved in the process.)
But Suzy Welch is onto something important with this idea that there might be a job that exists at "the intersection of [your] authentic values, [your] strongest skills and aptitudes, and the kind of work that interests and excites [you] intellectually and emotionally."
So — let's look at our current careers through these lenses. Are you happy? If so, are all of the domains met?
For me, yes, I am happy with my current career.
Does it speak to my authentic values? I guess I like helping people find things; I've always thought of the "Corporette voice" as a big sister voice, and I've always been very close with my little brother. Feminism and the encouragement of other women is important to me.
Am I using my strongest skills and aptitudes? I've always been a killer shopper, if I do say so myself, and I have a good memory. I also think one of my skills is being curious and enjoying learning — it can be overwhelming at times the amount of information that changes for blogging best practices and SEO and the technology, but I enjoy learning it. I think I'm probably a better writer than most, but the real skill is that I can crank out (mostly) readable things in a pretty quick and painless manner.
Is it the kind of work that interests and excites me intellectually and emotionally? Yes, I guess, as much as lightweight stuff like fashion and personal growth can be emotionally satisfying — but then I've always known I didn't want to do anything "heavy" emotionally for a career. I enjoy coming up with new content ideas and revisiting old content ideas. It's particularly interesting to me how much things have changed since the website began — it really feels like there's been a lot of societal changes, mostly forward for women.
I do think a big chunk of your "area of destiny" also has to come back to the day-to-day tasks, also, like in our discussion of Carter Cast's book and how to know whether your job is right for you. For example, I hated being a lawyer because so much of it is, at base, a customer service position — the whole "If they ask you to jump, you ask how high" idea. I didn't mind my days as a journalist, but I laugh to think of all the time I spent on the phone. Not even interviewing people, but doing mundane things like fact-checking, requesting books or products for review, accepting lunches on behalf of my more senior editors.
I don't know, guys, what are your thoughts — what would you do (for work) if you could do almost anything? Would you try to follow your passion, or seek something along more amorphous lines? If you look at your current job/career, how much do you think you're in the intersection of your values, your skills, and the work that interests and excites you intellectually and emotionally? (How much do you love or hate all of the day-to-day tasks on your plate right now?)
(If, upon doing the exercise, you realize that your current job/career is lacking in one of those domains, do you have a path clear to you for where to go next?)