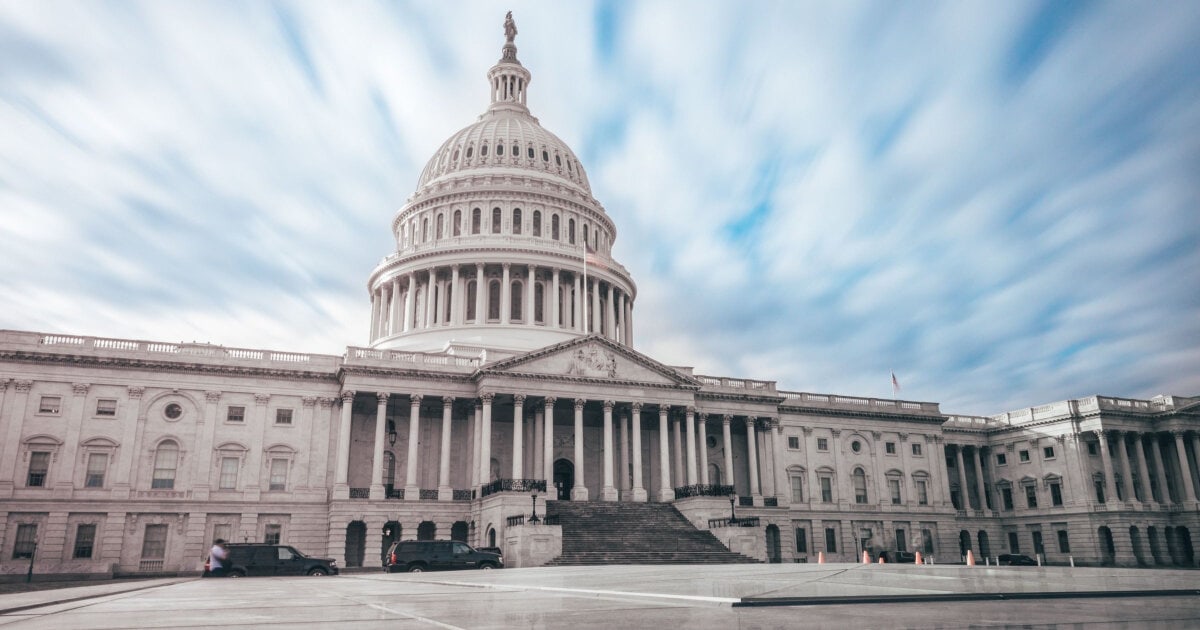 Is your job very location-specific — and have you ever wondered what would happen to your career if you picked up and moved away from the "company town," embarking on a long distance job search in the process? Today's guest post comes to us from one of my best friends from law school, Mindy Barry, who was already pretty senior on Capitol Hill when I met her. Since law school, she's accomplished the incredible not once but twice: building a great career as a chief counsel on the Hill, and then chucking it all to build a new legal career in Michigan. For all of the readers who feel chained to their city because of their job, I asked Mindy to share her experience. (We have talked about finding a job in a new city, but not in ages!)  Mindy, thank you so much for sharing with us! – Kat.

Imagine you are midway into the prime of your career, you are exactly where you aspired to be professionally, you have the position you worked for years to achieve, and you decide to give it all up to move for reasons unrelated to your career. How would you go about finding a new job in a new profession in a new city where you know almost no one?
That's the situation I found myself in about seven years ago when my husband and I decided to move from Washington, D.C., to Michigan. At the time, I was a chief counsel on Capitol Hill, where I had worked for my entire professional career. Although I am a lawyer, I had never worked in a traditional law practice and was not sure how to parlay my experience dealing in politics and legislation into a challenging and rewarding career outside of the Washington Beltway. Making the move was an exciting but scary prospect. Looking back on that time in my life, here are some things I know now that I wish I had known then:
Change, by its very nature, is different — and different sometimes means unexpected. Unexpected, however, does not need to be an obstacle. After we made the decision to move, my first task was to brainstorm possible careers for which I would be qualified and that would interest me. After a lot of research and talking to people in a variety of careers, I settled on seeking a judicial clerkship, because I thought it would be an effective transition from working in a lawmaking role to being a practicing lawyer. I knew securing a federal clerkship took a lot of luck, so I decided not to notify my employer that I was hoping to move until I had finalized a job. While applying for clerkships, I took advantage of that time to meet as many people as possible on our visits to Michigan. I networked with everyone I could, even with people who were totally removed from the legal arena.
As it turned out, this networking turned out to be more valuable than I could have imagined. Shortly before I was to start working for a Sixth Circuit Court of Appeals judge, she died unexpectedly. By that time we had sold our house in Washington, D.C., and I had resigned my job. What could have been a disaster — no job in D.C. or Michigan, as well as having no home in either place too — turned out to be just a detour. Because I had built a strong network in Michigan, I had an indispensable resource of people to help me identify potential job openings. Certainly this professional transition was unexpected in its course, but our move remained on track, thanks to the people in a variety of industries with whom I had met.
Lessons learned:
Plan, but don't be inflexible. Researching career possibilities opened up my vision and made my search less constrained. When faced with wholly unexpected obstacles, my willingness to consider a wide range of jobs made the move to Michigan easier.
Network, even when you may think it's a waste of time. Engaging in general networking, at the same time I applied for clerkships, provided me with contacts to whom I could turn when I was scrambling to find a new job. And it's not just for my job search that I value lots of the folks I met in our pre-move scouting trips. Many of these same contacts have continued to be resources to me in numerous ways, including by offering career advice, and also by inviting me to participate in community, charitable, and political activities that make my life in Michigan more fulfilling (and fun!).
Don't burn bridges. Though I was looking for a job, I still worked as hard as ever for my Congressional employer. I didn't want to give him a reason to be displeased with me and I didn't know how long it would take until I had found a job in Michigan. When the judge for whom I was supposed to work died, I was able to "unquit" my Congressional job and keep working in D.C. until I obtained a job in Michigan.
My transition to Michigan had lots of challenges. But by keeping in mind our goal of moving there, I was able to keep moving forward without becoming overwhelmed with frustration. And it all paid off — life in Michigan is better than I hoped it would be!
Readers, have you ever moved and faced a very different job landscape? How did you navigate the change? What did you learn from it; what would you advise others?
Updated stock photo via Stencil. Originally pictured: Lincoln Memorial, originally uploaded to Flickr by casajump.