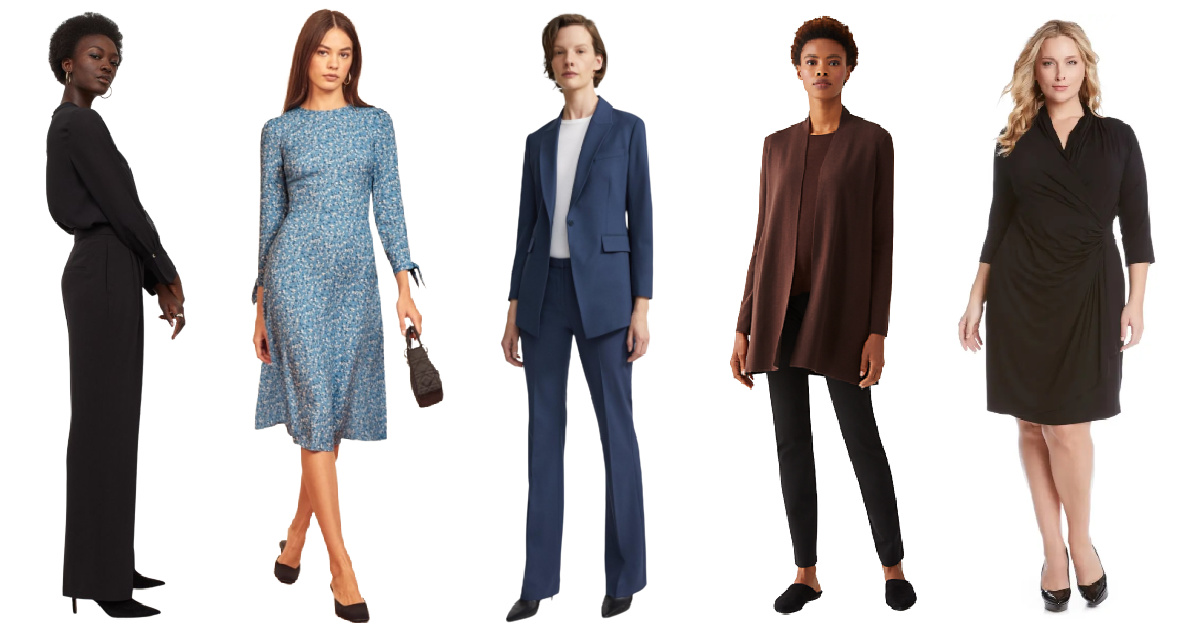 As of 2022: If you're hunting for eco-friendly clothes to wear to work, check out major brands like Boden, Eileen Fisher, H&M Conscious, Karen Kane, Theory, Hobbs, and Ted Baker — Nordstrom also has a big section devoted to sustainable style! You can also check out smaller brands like Amour Vert, Cuyana, Everlane, Emerson Fry, Grana, Reformation and Wallis Evera.
Eco-friendly plus-size workwear can be even harder to find; as of 2021, these are the ones we know about…
Why It's Important to Buy Clothing "Made in U.S.A."
John Oliver's segment on Last Week Tonight, his HBO show, has brought "fast fashion" back into the news — two years after the horrifying Rana Plaza collapse in Bangladesh that killed more than 1,100 people. (The factory was linked to several well known U.S. and European clothing brands.)
If you want to make ethical shopping choices, avoid contributing to sweatshop labor, and buy "Made in U.S.A.," where do you start? Reader M wonders…
I am curious if you have written a post about domestic made corporate wear, shoes, handbags etc. I tried to search the blog but I didn't find anything. I am very interested in having quality non-China made items. I love your blog and the helpful suggestions you offer.
It can be tough to find clothing and accessories that are made domestically — in other words, under U.S. labor and environmental laws. Of the clothing and shoes sold in this country, more than 97% is made overseas. In 1991, the figure was 44%.
We haven't really covered this topic before (although commenters have been discussing it). This is the first in a series of posts about slow fashion and ethical shopping choices — we also plan to cover:
Made in the U.S.A. — Including "Slow Fashion" Brands
The phrase "Made in U.S.A." is not as straightforward as you might expect. The FTC guidelines on proper labeling are lengthy and complicated — and, unfortunately, sweatshops operate in this country, too.
For now, striving to be an ethical shopper means making do with the information you have, and doing what your budget and time allow. The smaller labels below are less likely to offer petite, tall, and plus sizes — and of course, the prices are higher (for good reason). That said, here are some companies that keep their production in the U.S.:
Further Reading:
(Pictured at top: Pleione Pleat Back Woven Print Top, available at Nordstrom for $39 in regular and petite sizes.)
Do you try to buy clothing that's made in the U.S.? How much more are you willing to pay for it? What are your favorite brands that are manufactured domestically?