2018 Update: We still stand by this discussion of makeup for biking to work — but you may also want to check out our latest post on how to commute to work on a bike.
Which makeup is best for a biking commute, or another commute where you expect sweat and possibly wind? Reader K wonders about the best makeup for biking to work…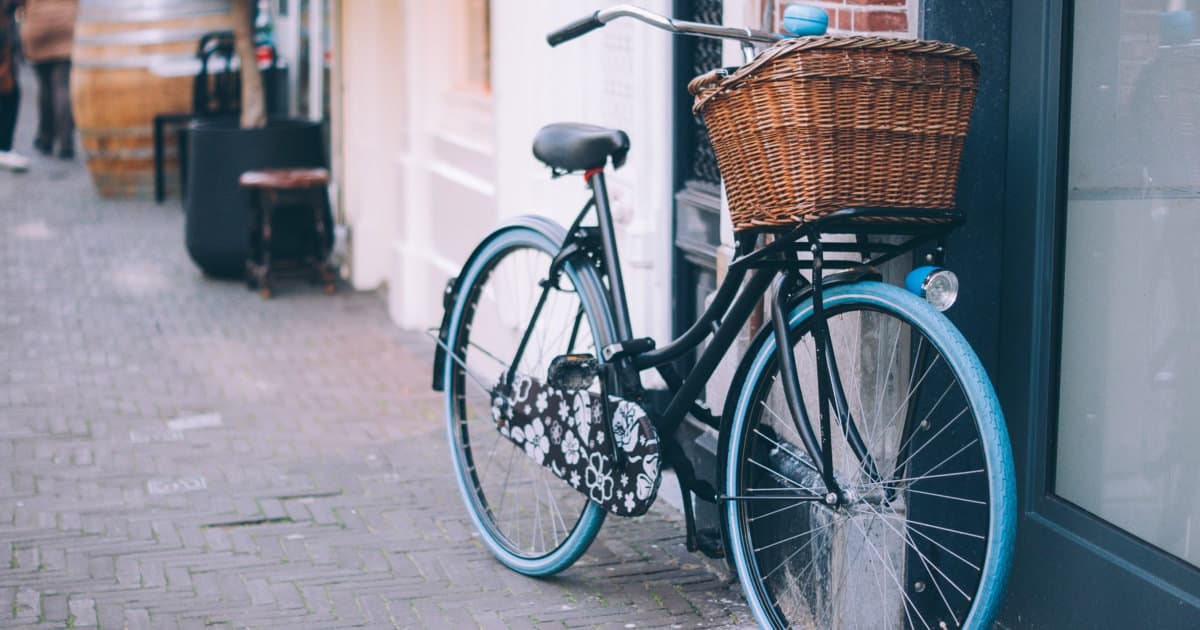 Being lucky enough to live only four miles from my office, I'm wanting to start taking a bike to and from work every day for personal fitness, sustainability, and savings on gas and vehicle wear-and-tear. The difficulty is with wardrobe and makeup. Specifically, making sure I don't look like a war zone every day. I have a feeling this is an issue for women in very urban environments as well, where walking and subway commutes can be the transportation method of choice. Since I'm in Texas heat is the biggest issue, but I'd also be interested in any ideas for dealing with the cold, wind, and other factors. What are some ideas for making sure I don't look like a hot mess at work after biking in?
Great question. Biking to work (or walking!) are solid ways to sneak more exercise into a busy life — I actually really miss the time I used to spend walking to and from work. We've talked about the best bags for commuting, how to cool down quickly after a hot commute, and how to keep your regular bra sweat-free.  We've had guest posters share their love of wedges for walk-to-work heels, and I've shared my own trick — getting a pair of comfortable/stable "commuting shoes" that were the same height as my regular pumps (so I didn't have to hem my pants differently), but maybe a bit uglier than what I'd otherwise wear around the office; I've also talked about how I've logged way too many miles in Reef/Teva flipflops with arch support (not recommended).  But we haven't talked about which makeup is best biking to work — and a sweaty/windswept commute.
I think reader K has two choices: go for heavy duty makeup intended to last forever, or delay the majority of her makeup application until she gets to the office.  Elle actually had a whole article on waterproof makeup designed to go the distance — a taste:
I have just hiked eight hours, mostly uphill, through mud up to my shins. Along the way, I swam under a 300-foot waterfall that pounded my face so hard it stung. …  I have perspired copiously and nearly wept more than once. My waterproof makeup , however, is immaculate.
The article is from 2011, though, so some of the product reccs may be out of date.  If this were my commute and makeup, then I would probably focus on doing my eye makeup at home, using waterproof/longwearing products, then do a quick swipe of my forehead, cheeks, nose, and chin once I got to the office with a product like Basis So Refreshing Facial Cleansing Cloths and apply whatever concealer/foundation/blush I needed.  Products that I've used and can recommend:
Readers, how do you do your makeup differently if you bike or walk to work?  Which are your favorite long-wearing and waterproof products? What's on your list of the best makeup for biking to work?
(Current pictures via Stencil. Originally pictured (2013): Shiny and Bike, originally uploaded to Flickr by add1sun.)