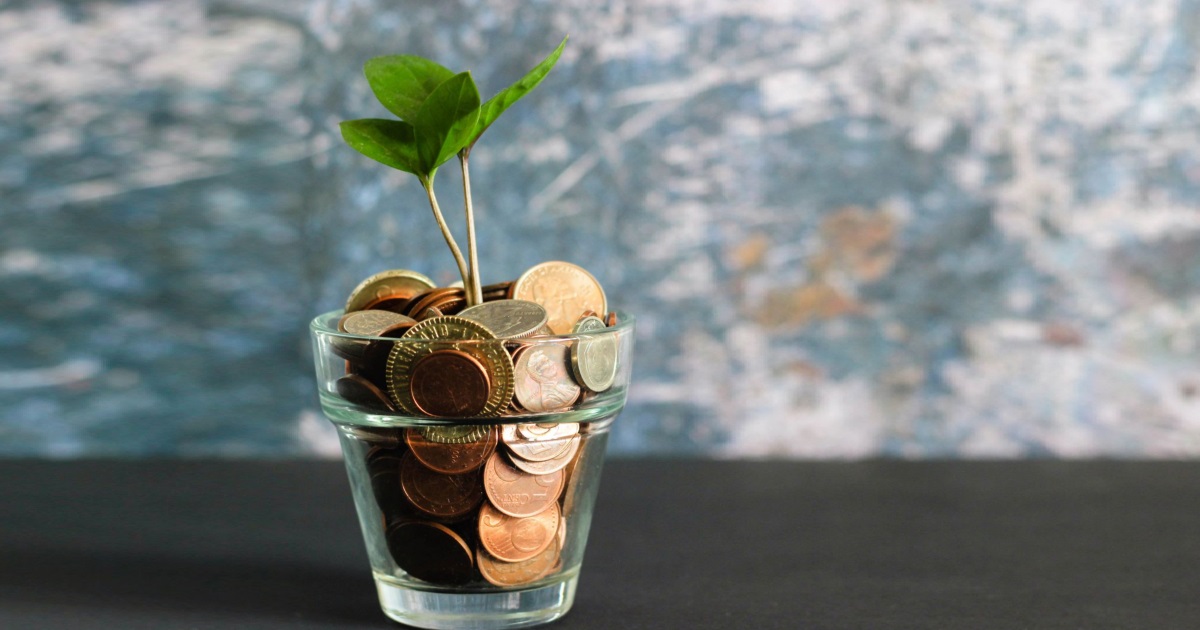 It's the New Year, and I heard a lot of chatter among commenters about when they should be paying down debt vs. saving. It's a huge question, and we've talked about some related things (like how to pay off huge student loans and live within your means), but we haven't talked about when to save vs. when to pay down debt in too long.
Readers, what are your best thoughts on paying down debt vs. saving? When is getting out of debt a priority?
Psst: in honor of this series' original title (Tales from the Wallet)… here's a wallet we love!
A few thoughts from me:
Avoid credit card debt at all costs — if you can't pay it off that month, don't buy it! If you do have some, always pay your minimum, and know your interest rate — this will likely be the highest interest rate out of all your debts, so paying this debt off should probably be your highest priority, above your student loans (but see our thoughts on that below).
Emergency fund: Before we start talking about saving or paying down debt, you do need at least a little bit in your emergency fund. $1000, $5000, $25,000, $100,000 — this is going to vary based on your risk tolerance level, how expensive your daily life is (if you lost your job tomorrow, what would you need just to sustain yourself for 2 months?), and how easy your access is to other money (non-retirement investment accounts, wealthy family, whatever).
I'd strongly suggest having access to at least two months' living expenses before you start seriously trying to pay down debt. If that seems undoable, it may be time to take a hard look at your life to see where you can cut back — for example, a cheaper apartment may be what you need if you really want to accomplish your goals.
Get your retirement match: If your employer provides any match for retirement savings, strive to contribute AT LEAST that amount. If you don't have an employer match, try to put at least a little bit away from each paycheck, because the younger you are when you start, the more time the money has to grow.
Student loans: Always make your minimum payments — but it's important to know your numbers! If you have any debts where the interest rate is higher than 7%, focus your attention on those first. Look online, or call your lender and ask about paying "more towards principal." Then, see what you can do — if your loan payment each month on your highest interest loan is $73.50, can you round up to $100? What about $500, or even a $1000?
If you make it an even number it also turns out to be easier for your accounting — the less math you have to do to know if you have enough in your checking account, the better. Bonus points if you can automate the higher payment so you don't even have to think about it. Another start strategy: when you pay off Loan A completely (woo hoo!), move the money you had been putting towards Loan A, over to Loan B — it really starts to snowball!
Mortgage: Maybe I'm crazy, but this debt doesn't stress me out at all — our interest rate is low enough (4% I think?) that I'd rather put the money in the market, towards retirement, or towards the boys' college educations. We always make a higher payment than we have to, but I wouldn't call our mortgage-repayment strategy aggressive.
College savings: If you have kids, always prioritize your retirement above their college savings. Note that if you or your significant other are planning to go back to school, you can use a tax-advantaged 529 savings plan for yourself.
If you've done all of the above — you have 2 months living expenses, you're getting your match, and your loans are all below 7%, then you can think about saving more aggressively towards retirement, paying down other debts, or buying property.
Ladies, what are your thoughts on paying down debt vs. saving? What choices have you made, either in the past or currently?
Further reading:
Stock photo via Stencil.