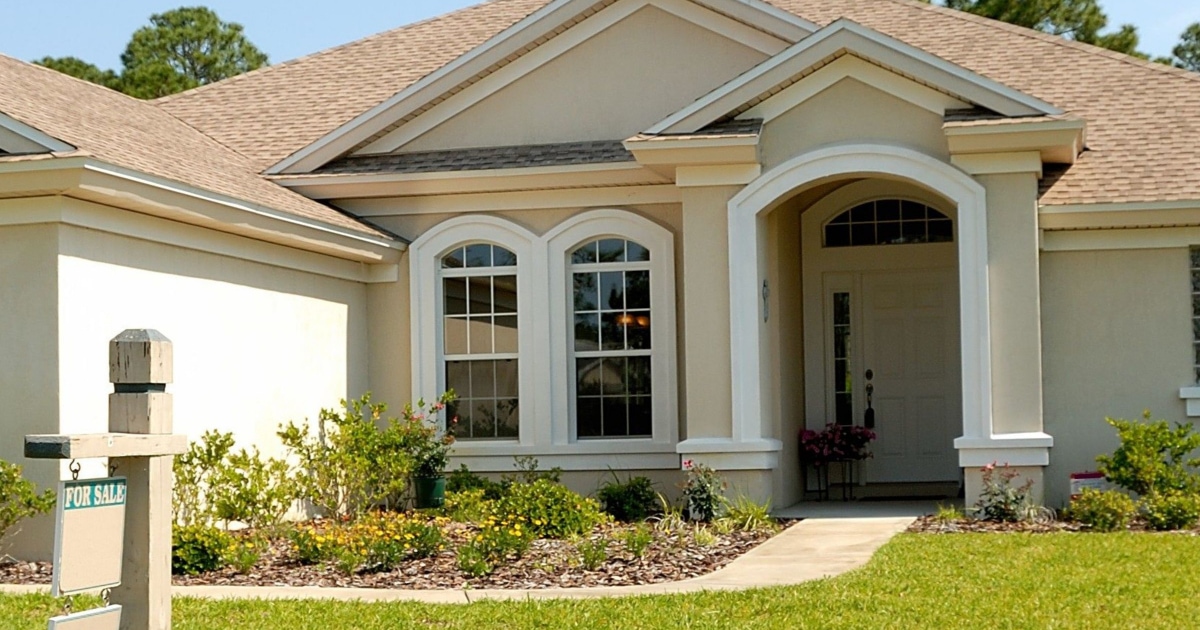 2020 Update: We still stand by this advice on buying a home, but you may also want to check out all of our discussions on home ownership, including how much your monthly housing costs should be.
How does buying a home affect your finances? How can you best prepare for it? This is a huge topic, but we're going to attempt to take it on as part of our Money Milestones series, which explores how a few big milestones in your life can really affect your finances. So far we've looked at wedding budgets, how to financially prepare for a baby, and how to pay for grad school.
This can be a tricky issue, and we've covered a lot of the hows in my last post on owning property (where we also discussed whether to buy a home when you're still single), as well as in our discussion on where you live is one of the biggest money decisions you make. Some thoughts on how to prepare for and survive a home purchase:
Preparation
Decide whether buying a home is the best choice for you at this point in your life. This buy or rent calculator can help you crunch the numbers.
Have a general idea of what a downpayment will be like. Some lenders will allow you to put just 5% down, while many others require 10% or 20%. (You can always do more if you want to, though.)
Research some general tricks of the trade — particularly if you're looking at a more expensive purchase.

If you can, seek to borrow less than $417,000 — anything more than that is classified as a "jumbo loan," which has a higher interest rate. Jumbo loans are offered by local and national banks and aren't usually backed by Fannie Mae or Freddie Mac. They may or may not have higher interest rates, but they often have tougher requirements for applicants. For example, you may need to provide a larger downpayment and need a higher income and credit score than you would for conforming loans.
In some places (like New York and New Jersey), you'll be subject to a "mansion tax," which means home purchases over a million dollars will cost you additional state taxes.
On the flip side, for those non-Rockefellers among us, note that there may be tax breaks or credits available that can be helpful to you, for example, FHA loans. The Federal Housing Administration (part of HUD) insures FHA loans so that borrowers can get a better deal from their lender — more easily qualify for loans, pay lower closing costs, and contribute less for a downpayment.

Have a rough idea about what a mortgage will entail. For example, lenders will look for things like a stable employment history, a solid credit score, and relatively low debt-to-income ratio. (Most lenders prefer a ratio below 41-43%.) You can use online calculators to help you figure out how much mortgage you can afford.
Know your general timeline, because that will affect where you store the downpayment. I kept way too much money in cash in my 20s because I thought I might generally need it for a downpayment or other life events — and because I didn't know where to invest it. I'm curious to hear what the readers say about this, but I would advise you to a) review our older post on 401(k) plans and IRAs — some of those vehicles allow you to withdraw the principal to use for a first time home purchase, and b) review some of the comments here on laddered CDs if you want a really safe investment. The general stock market can be scary — and as I write this in March 2015 everyone thinks it's poised for another fall — but if you're on a longer timeline (say, 5 years), then you may want to take the chance.
Improve and protect your credit score. This is going to be huge in getting a good offer from a mortgage lender, so you should know what it is, as well as know what you can do to improve and protect it. For example, consider arranging automatic payment for the monthly minimum for your credit cards and store cards, even if you plan to pay them in full each month.
When you're finally ready to Start Looking, call a mortgage lender — any one will do — and get a prequalification or preapproval letter. Expect to fill out a few online questions about your income, debts, etc., and to answer some followup questions. It's important to know that a seller probably won't consider your offer unless you're preapproved — being prequalified isn't enough. A lender will give you a preapproval letter for a certain dollar amount after actually examining your credit history, income, etc. (Here's a good comparison of the two.) Each pre-approval letter is good for about 120 days.
Making the Purchase
You've been to a zillion open houses, know your D to I ratio, have Opinions on hardwood floors — now's the time to strike! Expect for things to move fairly quickly once you get your offer accepted, and be ready to write your "earnest money" check, generally 1-10% of the purchase price (to be held in escrow). This may be the biggest check you've ever written, and it's generally non-refundable — my husband and I celebrated with tequila shots back in '09 after we wrote the check for our current apartment.
Keep protecting your credit score, as well as your job — your employer will often be called right before closing and asked if there is expected to be any change to your income or employment in the near future.
Know your closing costs, as well as your moving costs. Some closing costs are paid by the borrower; some by the seller — in general the numbers aren't pretty, so don't let them take you by surprise. Some closing costs (or rather who pays them) are negotiable with your lender or seller, so do your research. Don't forget that you'll need cash for the move itself, which is another big purchase. (Here's the post with my best moving tips.)
For the home: assess what work, if any, you should do before you move in. Here's my $.02: LOOK VERY CLOSELY AT ANY HARDWOOD FLOORS. Before you move in while the place is empty, it is very easy (and relatively inexpensive) to get a true hardwood floor refinished, where they buff off the top layer of wood and possibly restain it. It is also easy (while more expensive) to completely rip up the old floor and put down new ones. After you move in? All of your furniture has to be moved, often for days at a time. Other things to consider before you move in: getting the walls repainted, regrouting the tile, and possibly having an electrician in to add wall sockets or ceiling fixtures like fans or lights.
Settling In
Rebuild your emergency fund. This should be your primary goal for the first few months. I have never felt poorer in my life than after we bought our apartment, because suddenly the big cushion of cash we had been sitting on was gone. Prioritize the emergency fund above any renovation projects or new furniture purchases.
Bide your time for other big home-related purchases. Stalk the furniture pieces you like (online apps like PoachIt work for furniture pieces as well), and get to learn the sale cycles at your favorite stores. Note that you can sometimes get discount codes for home services like landscaping, fences, and more if you attend a local home renovation show. (Here's our last post on grown up furniture, as well as our post on setting up house, if that's helpful.)
Keep an eye on your goals and expectations as you go forward. For example: do you plan to be in your home for 5 years, or 30? Do you hope to make a profit when you sell (as is common in NYC) or do you just hope to break even? This may guide your choices for renovation details, what you renovate, how you treat the property generally, and more.
Readers, this is obviously broad strokes — what else would you add for financial advice for buying a home? How should you prepare and otherwise navigate the waters?
(Pictured at top: Rebecca Minkoff 'Sophie' Snap Wallet, available at Nordstrom for $95. 2020 social media images update (beige house) via Stencil.