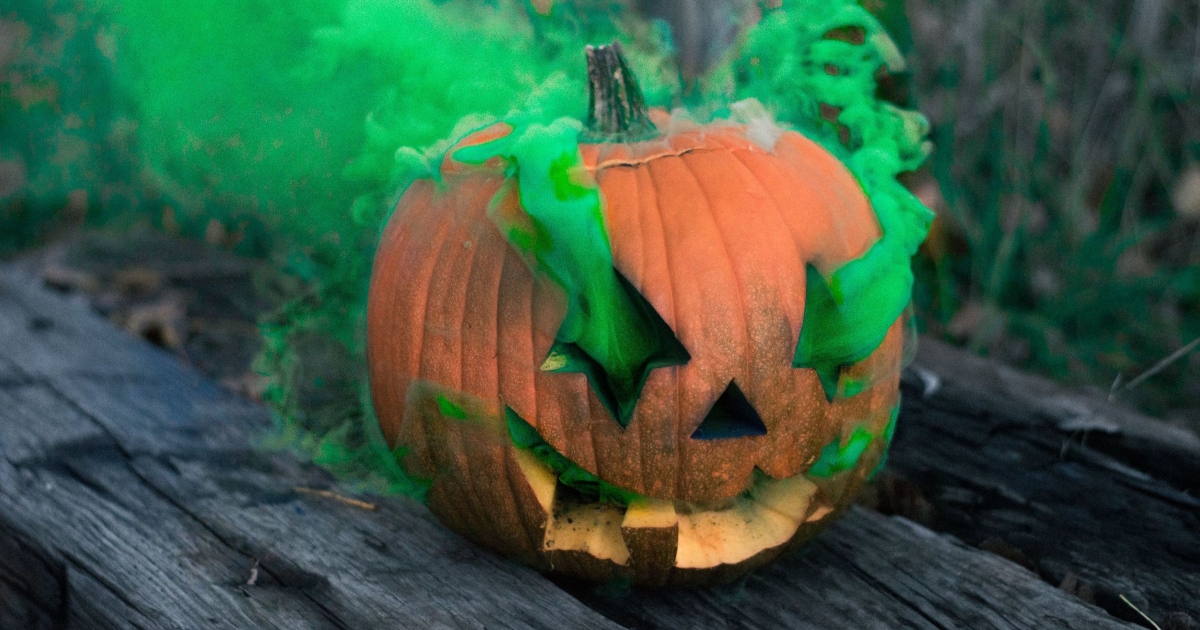 It's that time of year again: the leaves are changing, the air is crisp and pumpkin spice is everywhere. With October 31st fast-approaching, Kat asked me to create a few fun outfits to show you how to put your workwear to work for Halloween. (Yep, it is possible.)
So, I chose a cast of characters (two fictional and one very real, very eccentric designer) who not only have iconic style, but are also well-known for rocking head-to-toe black. Check out the inspired looks below…
(Curious for more ideas for making Halloween work at work? We previously discussed Halloween costumes in 2013 and 2010 open threads, and I shared a big list of ideas for office costumes a couple of years ago. – Kat)
1. Wednesday Addams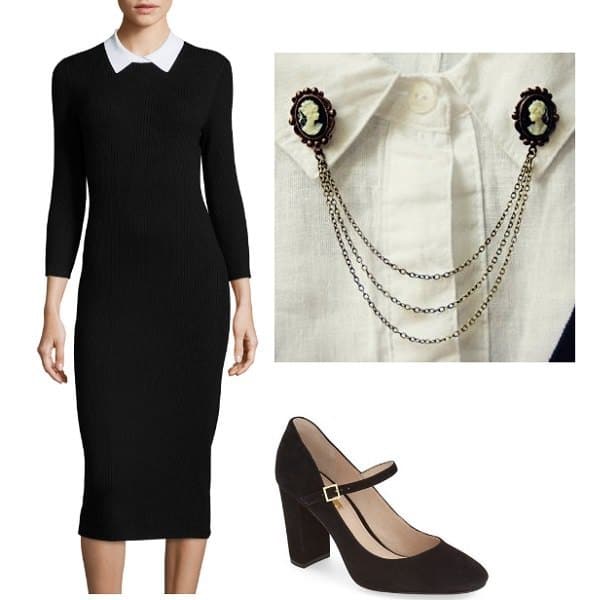 Pictured: Dress, Collar Pin, Shoes
Ah, Wednesday Addams, my favorite macabre fictional character. Make her all-black attire work at the office by upgrading to a chic collared sweater dress. This one's heavier knit and longer length will keep you warm as temperatures start to drop. (If you wanted to add a pop of color, try a red nail like Wednesday — Zoya's "American" red is a popular one.)
Instead of the typical stilettos, opt for on-trend block-heeled Mary Janes in a luxe black suede. As far as accessories go, I chose a vintage-look, slightly-spooky cameo collar clip. I feel like these are an underused accessory, but they really jazz up collared dresses and shirts— if you haven't already, try one out!
2. Audrey Hepburn in Funny Face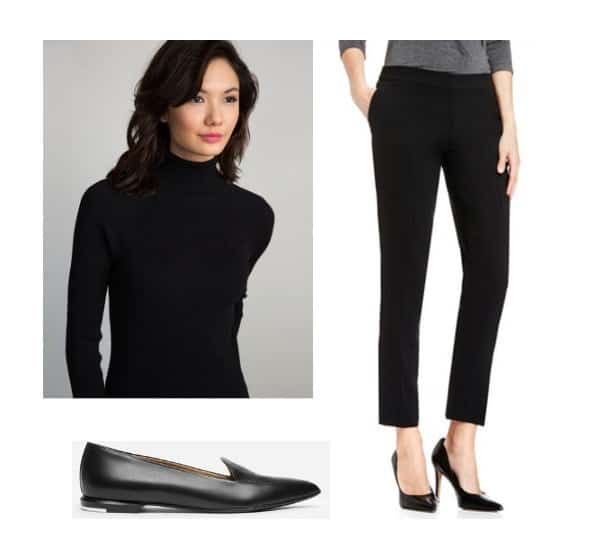 Pictured: Sweater (Amazon also), Pants, Shoes
Does it get any more classic than Audrey Hepburn? As Jo Stockton in Funny Face, Audrey wore head-to-toe black, and it looks just as stylish now as it did back in the late '50s.
This outfit is so easy to pull together. Just pair a black turtleneck sweater with skinny, ankle-length trousers, then slip on some pointy-toe black loafers. Continue the sleek, minimalist vibe by forgoing any accessories. Instead, if you have longer hair, sweep it into a polished ponytail to really show off that turtleneck.
3. Karl Lagerfeld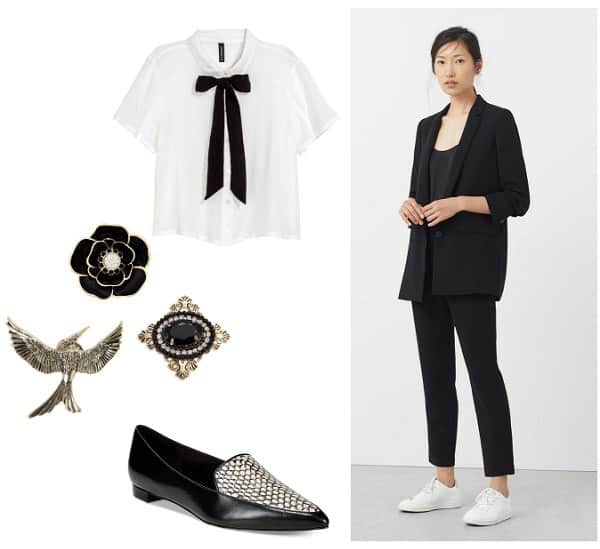 Pictured: Blazer, Pants, Blouse, Shoes, Brooches: one, two, three
As creative director of Chanel, Karl Lagerfeld knows style. He's developed a signature uniform but always mixes it up by playing with different fabrics and textures, as well as footwear and accessories.
This black suit has a menswear-inspired feel with its longer jacket and straight-leg trousers. Wear a bow-neck blouse to mimic Karl's oft-used black tie, then choose shoes with a polished yet fashion-forward design, like these flats that have a faux snakeskin detail. Brooches are another accessory that aren't used as often as they should be. Though Karl tends to add them to his necktie, top off your look with several brooches pinned to the lapel of your blazer.
Ladies, how about you — are you getting dressed up for Halloween this year? Will you try to repurpose workwear as a costume, or are you going in a different direction?
Like this article? Please share it on Pinterest, Facebook, or Twitter!