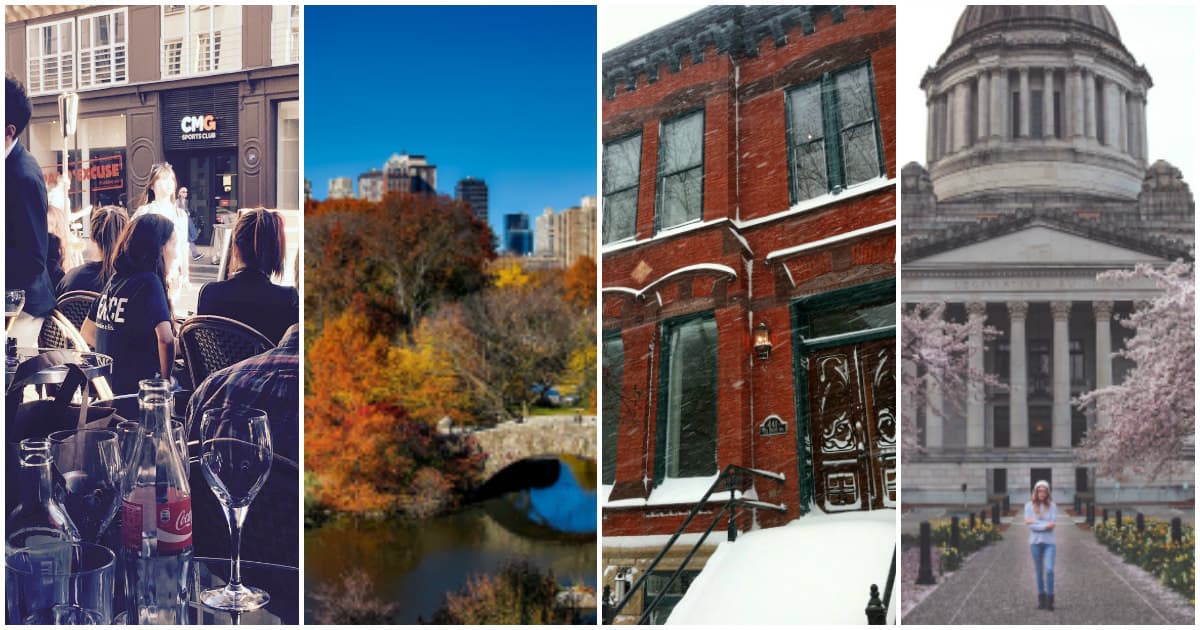 Here's a fun question for today: Do you think you spend more in certain seasons? How do your strategies for saving or budgeting change from season to season — and what do you think your biggest money challenges are for each season? For those of you at big law firms and companies with extensive summer intern/summer associate programs, do you actively plan to bolster your savings this summer when there are so many firm-sponsored outings, to take care of things like food/drink/entertainment/transportation?
Psst: In honor of this series' original title, Tales from the Wallet — here's a wallet we love!
Pictured: this RFID-blocking wallet from Fossil is highly rated — and only $52- $82 at Amazon.
This post contains affiliate links and Corporette® may earn commissions for purchases made through links in this post. For more details see here. Thank you so much for your support!
For my $.02, I definitely spend differently in different seasons, although I'm not sure which season I spend more during. A few ways my spending changes from season to season, off the top of my head:
Food, summer vs. winter: When the weather's nice we're more likely to stop in to a local restaurant or bar for a cocktail and some food, whereas in winter we're more likely to head home ASAP… but ordering in is definitely more frequent in the winter. When it's summer I tend to buy more prepared foods, more veggies (lettuce, avocados, strawberries) that are more likely to go bad and be thrown out, whereas in winter I tend to cook things from the freezer or use root vegetables that last for a long time. I also think that my "yay, it's summer!" tastes are more expensive than my winter tastes — more sushi, sashimi, oysters, and fancy salads. More money spent: I'll bet summer.
Clothes, summer vs. winter: I think I spend more in winter because I tend to prefer winter clothes, and it feels like I'm forever on the hunt for the perfect cashmere sweater, the perfect pair of booties, jeans, coat, etc., whereas for summer I have my favorites, and while I may buy a new iteration of ___ (a black t-shirt dress, a pair of sandals), I'm probably not buying an entirely new shape or trend. Plus, it feels like all the good sales are in the winter or at the very end of summer. More money spent: I'll bet winter.
Activities, summer vs. winter: This gets into family spending, but we definitely spend more on activities for the kids in summer vs. winter. I think even before we had kids, though, I spent more on activities — more dinners out, more planned events with friends, more day trips to places like outlet malls. More money spent: I'll bet summer.
Random splurges, summer vs. winter: I'm much more likely to take a cab when it's lousy weather, whereas in nicer weather I walk more — but in the summer I'm more likely to run out to pick something up for a quick treat, like a frozen yogurt, whereas in winter I'm more likely to stay put. More money spent: I'll bet summer.
How about you guys? Do you think you spend more when the weather is nice, or lousy? Do you impose different budgeting rules on yourself at different times of the year?
All social media collage pictures via Pixabay.