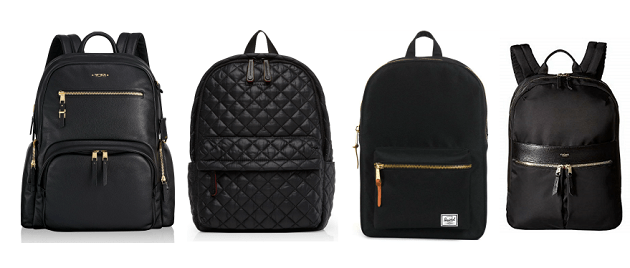 Sure, we all know what wardrobe essentials for work professional women are supposed to have in their closets, but if you're buying one for the first time or replacing one you've worn into the ground, it can be a pain to find exactly the right incarnation in stores. In "The Hunt," we search the stores for a basic item that every woman should have.
It's been far too long since we talked about backpacks for work — so let's discuss! If you're in the market for a backpack for work, how important is style versus function for you — will you only accept a stylish backpack for work, or do you need a rugged, waterproof bag to trek your extra large laptop on your bike commute? Are you forever on the hunt for a great convertible backpack, that can be worn as an ergonomic, hands-free friendly backpack when you're on the go but looks like a purse, tote, or briefcase when you're walking into your meeting? To what extent do you feel like, as a professional, you need to separate yourself from school backpacks as well as trendy, it-girl backpacks? Do you want something minimal and affordable — or loaded up with pockets and the best materials you can find?
There are a TON of options for stylish backpacks for work — we're picturing some of the classic Hall of Fame styles at top, as well as featuring a few particular women's backpacks we've found. We also rounded up options for waterproof backpacks, laptop backpacks, and backpacks under $100!
This post contains affiliate links and Corporette® may earn commissions for purchases made through links in this post. For more details see here. Thank you so much for your support!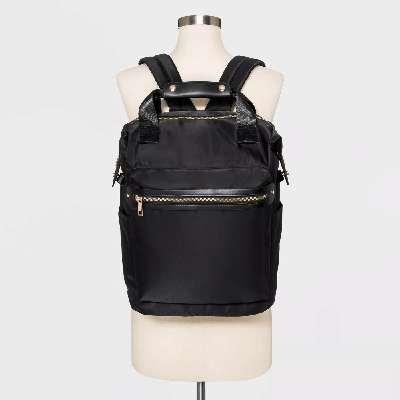 I always love nylon for backpacks because the bag is so lightweight! This $29 super affordable square backpack from Target's New Day line comes in a number of fun colors (love the burgundy!), and, at 15″ x 12″ x 6.5," it's big enough for a bunch of work papers, personal belongings, and a small laptop or tablet. I even like the top handle, making it easy to grab and go (and a nice option if you don't want to walk into your meeting wearing a backpack). The brand also offers a faux leather option and a laptop backpack in the same price range.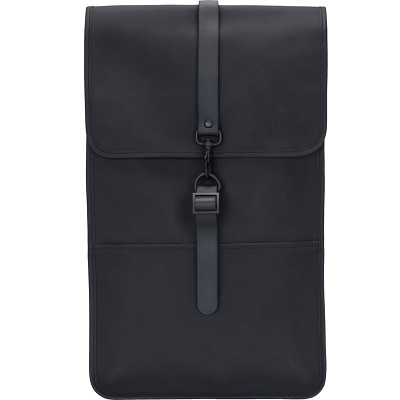 RAINS is a newish line to me, but they have a number of waterproof bags that look very minimal and sleek, as well as affordable. (Not pictured, but I kind of really love this holographic version.) The pictured backpack ($110) is large enough to hold your 13″ laptop, and features a clip flap and magnetic-snap closure.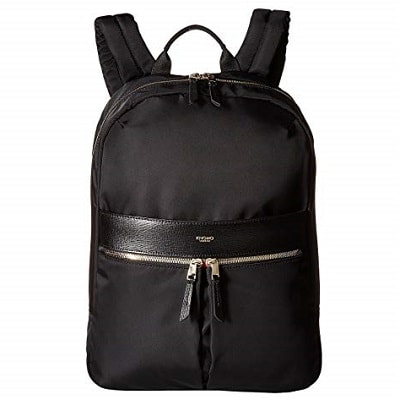 Readers turned me on to the Knomo line years ago, and their bags look just as perfect now as they did years ago if you're looking for something that's sleek and polished with thoughtful features from a company known for quality. This backpack features a laptop compartment with shockproof padded protection, an ergonomic padded back-panel, and a ton of pockets inside and out. I like the bright red lining. The pictured bag is $179.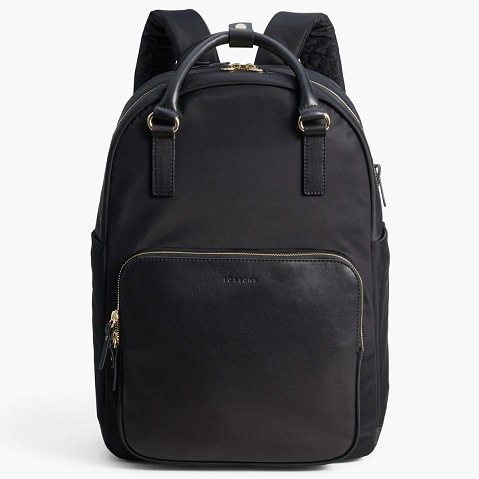 One of Lo & Sons' newer offerings is this lovely backpack — as usual, it's got a ton of thoughtful features that set it apart from the pack, like a travel sleeve that can also be used to tuck away the backpack sleeves if you're carrying it like a top-handle tote. It has the brand's signature lavender lining, metal feet on the bottom, a key leash, and an outside pocket for a water bottle. It's $375, and fits up to 13″ and 14″ laptops (you can check compatibility on the site.)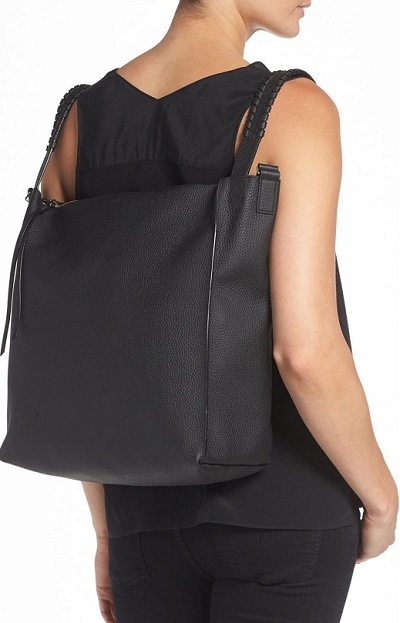 This AllSaints backpack isn't the roomiest or sleekest, but it's my personal choice for when I'm schlepping around enough that I want to wear a backpack because, in my humble opinion, it looks the most like a regular hobo bag when you're not wearing it on your back, and looks nice either in the crook of your arm or on your shoulder. The pebbled leather is soft but durable, and I like the side pocket and tassels hanging from the hardware. It's $398 at Nordstrom, Bloomingdale's and AllSaints; they also make a smaller option.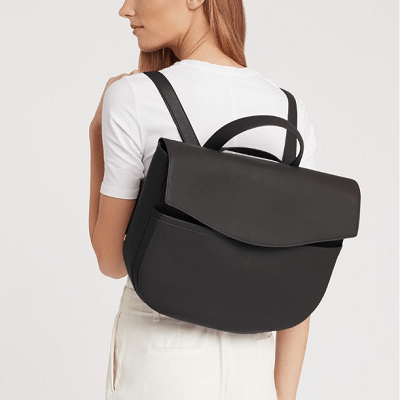 Readers love their Cuyana totes, so I thought I'd take a swing by the website to see if they offer a backpack — and indeed they do. This convertible satchel comes in a 13″ and 15″ version (the 15″ is pictured), and it converts from a backpack, to a crossbody, to a top handle bag. The interior sleeve fits a 15″ laptop, which is bigger than a lot of the ones featured today. I wish it had a better bottom for standing up by itself (not only is the bottom rounded, but it doesn't have feet), but I think it's an interesting new addition to the backpack for work game. Jemma's Poppins bag, as well as Senreve's backpack, have a similar tote feel. (Cuyana also offers a sleeker leather backpack with a top handle.) The convertible satchel backpack is $425-$445, at Cuyana.
Readers, which are your favorite backpacks for work — which are stylish enough to look nice with your workwear? Which are large enough to hold all your stuff? What thoughtful design details do you appreciate the most?
Like this feature? Check out other recent installments!