Courtroom Attire for Women Lawyers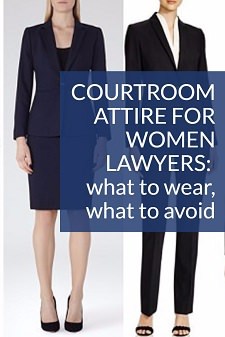 What is the best courtroom attire for women lawyers? What are the best suits to wear to court -- and must you wear heels and pantyhose? We discuss many topics relating to conservative offices and looking professional as a young woman -- but below is  collection of our best posts discussing fashion questions about court appearances. Pantsuits or skirt suits? Interesting/fun suits? The best budget suits? We've talked about it all. These other features and guides may be of interest to you, as well:
We hadn't updated our list of plus-size suits for interviews in quite a while — so we went on a hunt!
Back to Top