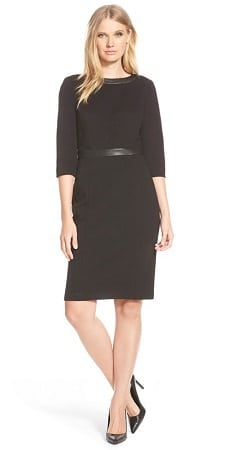 Networking dinner attire can be tricky.  But if you're a business student on a budget — and soon to be job hunting — the question is that much harder.  Reader K wonders…
I'm a student in my last semester of business school and I have some networking dinners to attend in November. Could you recommend something to wear- preferably on the cheaper side (i.e., under 100)?
It is always so frustrating trying to figure out what to wear to these things! I'm curious to hear what readers say. We've talked about the tricky subject of wearing business casual for networking events, as well as what to wear to an interview dinner, but not in a while. So let's discuss.
Some thoughts on what to wear: