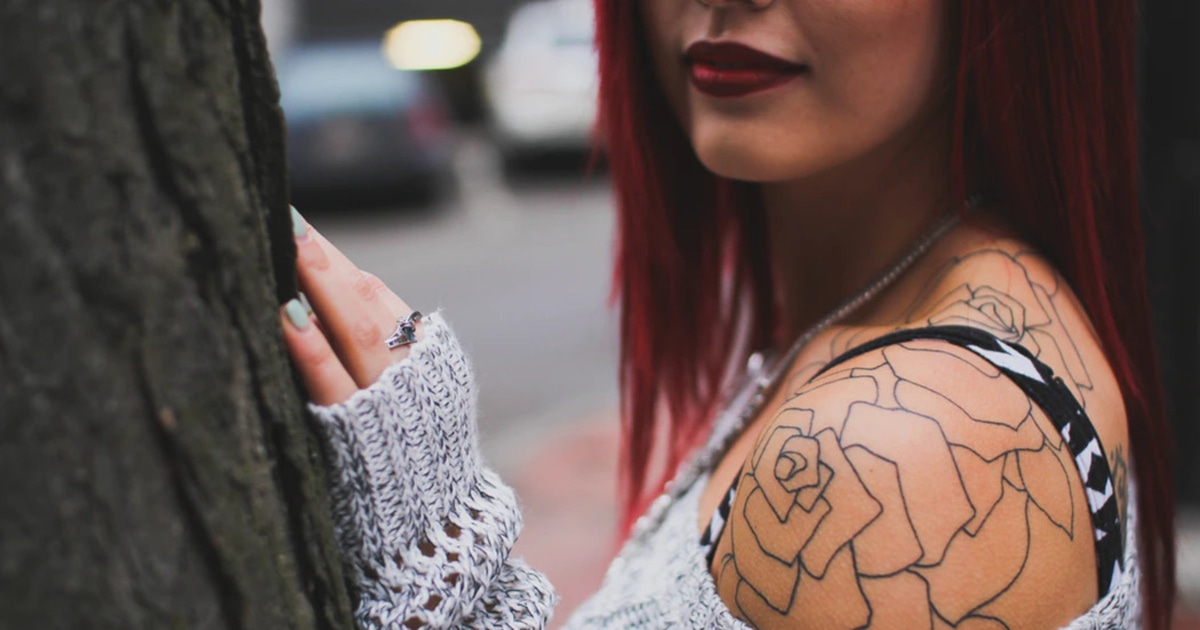 We haven't talked about tattoos in the workplace in farrrrrr too long on this site, and I keep seeing statistics about how nearly half of Millenials have at least one tattoo (and over a third of Gen Xers!).
When I was in Austin, TX, less than a year ago, it seemed like the entire population was covered in tattoos, and the LA friends I was with said it's even more common out there. Closer to home, my husband just treated himself to a really nice tattoo for his 40th birthday to cover one he regretted getting as a teenager.
So here are the questions: Do you have tattoos? Are you considering getting any in the future? Have you ever regretted a tattoo? (For reasons beyond "I was drunk while I got it" or "I got divorced and don't want my ex-husband's name" or things like that — for example, because the design looked different because you gained/lost weight?)
For those of you who have a visible tattoo, where is it, and do you feel like there have been any career ramifications of your tattoo? How have you handled your tattoo in the workplace?
For my $.02: I am not inked. At a dinner party I had a few years ago, three of the six people at the table had tattoos, and three did not — but all of us who had not gotten inked knew exactly what we would get.
(I considered it anew a few years ago when a good friend had her sons' initials tattooed on her wrist.) In 2020 it's hard to imagine tattoos having too many consequences for your career as long as they're not, you know, on your face — but I'm curious to hear what people's responses are.
Years ago, we answered a question from a reader with half sleeves (tattoos covering half of her arms) who had been pondering whether she had to hide her tattoos for BigLaw. At the time, we advised her to plan on covering her arms most of the time in a conservative office and, in a more relaxed office, to do so at least for the interview — and I think I'd still agree with that. (What are your thoughts, readers?)
So, do tell! Do you have tattoos, or are you considering future tattoos? Have you ever regretted a tattoo? And do you feel like there have been any career ramifications related to your tattoo?
Stock photo via Unsplash / Med Badr Chemmaoui.
Psst: if you're looking for body makeup, these are some of our favorites as of 2022…