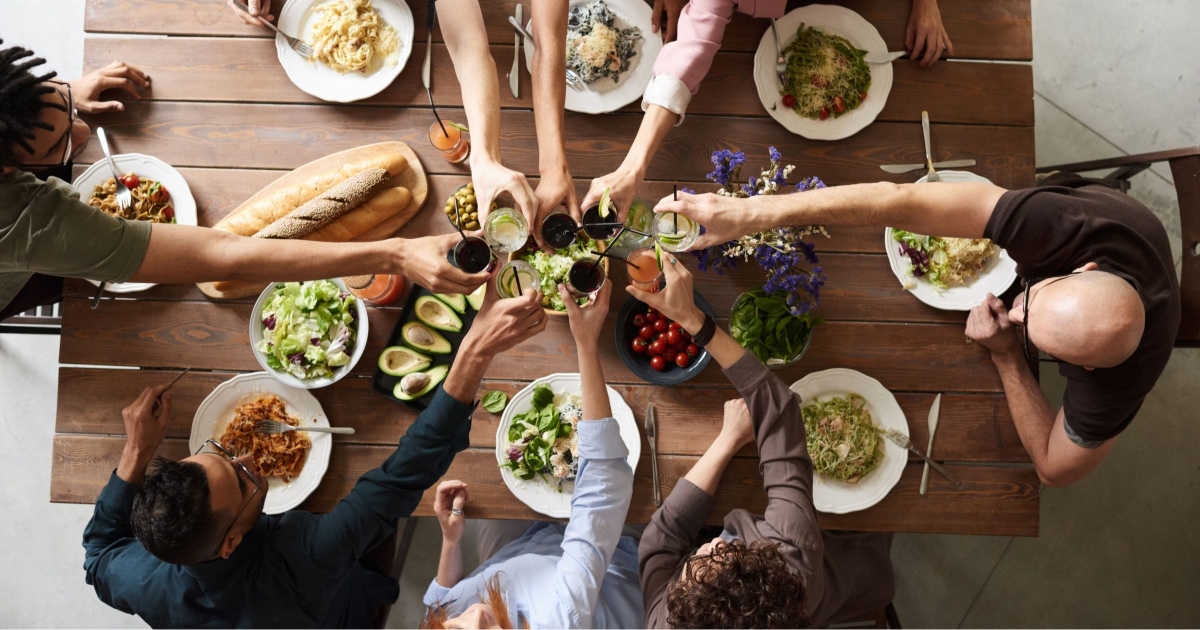 I'm asking the moms over at CorporetteMoms how dinner parties and other social events have changed since having kids with a 7:00 (or earlier) bedtime — but we've never actually talked about dinner parties over here, and I thought it might be an interesting discussion. Ladies, I'd love to hear — do you throw dinner parties? How fancy do you get? Is it with a regular crew, or a rotating cast of friends? (Related question: How often do you have people — aside from those you are dating or related to — over for food or drinks at all?)
I may have read too much Vogue in my youth, but I always imagined my adult life would be filled with dinner parties — salons, really, darlingk — where all of my interesting friends would come, I would serve a fancy dinner, with the best china, and it would be known as a fabulous affair. (I am perhaps thinking of Beetlejuice also? Hmmn.) For a while after we got married, we had regular dinner dates with two other couples we knew through my old law firm, but they were certainly not overly fancy: there were neither placecards NOR evening gowns, let alone a multitude of forks and spoons. It was a slightly fancier dinner, perhaps, with candles and a nicer bottle of wine than what we usually drank — and we all had great fun. Then we all had kids, and one couple divorced, and… well… when we could find the time to all get a babysitter on the same night it just seemed better to meet at a restaurant.
Those of you who do throw dinner parties, what are your best tips? (Do you ever throw dinner parties for work purposes?) What's your level of fancy, and what do you think makes a good hostess? (Do you ever play reader-favorite board games, or do an Escape the Room or Wine & Murder game?)
Stock photo via Stencil.