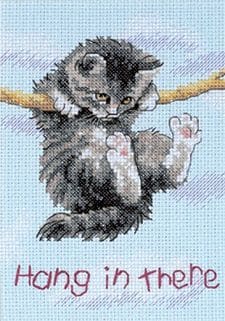 Ladies, how do you turn a bad day around?  What do you do to reinvigorate yourself, put the day in perspective, and ultimately move on? Do you have any tricks for "saving" a lousy day, or for letting go of the day once you've finished it? We've talked about ways to relax, laughter as medicine, and general after-work routines (as well as how to get your groove back in general), but not this.
For my $.02 — without sounding too much like the self-help section of the bookstore — I think gratitude is an amazing thing. (I am grateful for gratitude!) No matter what my mood is on the day itself, I find if I focus on three things I'm grateful for as I'm falling asleep, I get to sleep easier, sleep better, and wake up in a better mood. A few other ideas for shaking off a bad day:
Dance party! Shake it off, shake it off.
Have one drink with a friend and talk about other things, like how his or her life is going.  (I find that on a bad day, drinking more and obsessing over whatever went wrong just leaves me with a bigger black cloud over my head, so I don't recommend drinking to excess or rehashing your bad day in detail — sleep on it one night, at least!)
Seek beauty.  Go for a walk and appreciate the skyline, the clouds, the trees — whatever is around you that you find beautiful.  If you can get out of work early enough to go to an art museum, you can do that. Along these lines, adult coloring books may also be helpful.
Focus on sensory input.  Go shopping, not to buy (necessarily) but to touch the different fabrics.  If stores are closed by the time you get out of work, try making cookies or bread or something you can knead with your hands.  (Or, steal a trick from the kiddos, and make your own playdough — odds are good you have everything you need in your pantry, and you avoid the temptation to eat the results.) Make some tea that smells amazing, and sit with the smell.
Laugh.  It's one of my favorite ways to clear my head of a bad day.
Sleep.  Do whatever you have to to get a good night's sleep.  If you have problems falling asleep, try the 4, 7, 8 technique, or challenge yourself to name five things that start with B in your bedroom.
Ladies, how do you turn around a bad day?
Further reading:
Pictured: Dimensions Needlecrafts Counted Cross Stitch, Hang On Kitty, available at Amazon for $6.23 (eligible for Prime!).