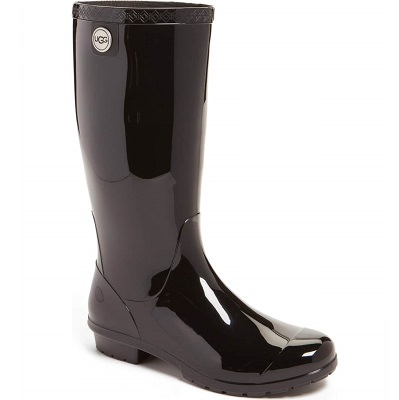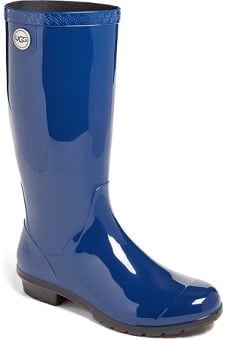 I never quite got into the UGG craze, even though I own a pair of the classic style — I mostly just wear them as slippers around the house on leggings/skinny jean days. Still, I keep hearing great things about the comfortable shoes the brand makes — and if you're on the hunt for a new rain boot, particularly for cold days, you may want to check out these bright rain boots. I love the removable shearling insoles — they look incredibly comfortable and cozy, especially for those days where you skip the boot socks with your rain boots. (Nordstrom reviewers rave about the insoles, but you can see them best in the Zappos video.) The shoe is $79, comes in seven solid colors and about five patterns, and is winning rave reviews at both Zappos and Nordstrom. UGG® 'Shaye' Rain Boot
2019 Update: We're adding this boot to our Workwear Hall of Fame because after it's still around, coming out in new colors, and getting rave reviews. Look for it at Nordstrom, Zappos and Amazon.
Psst: our very old poll on what kind of rainboots are best for an office commute.