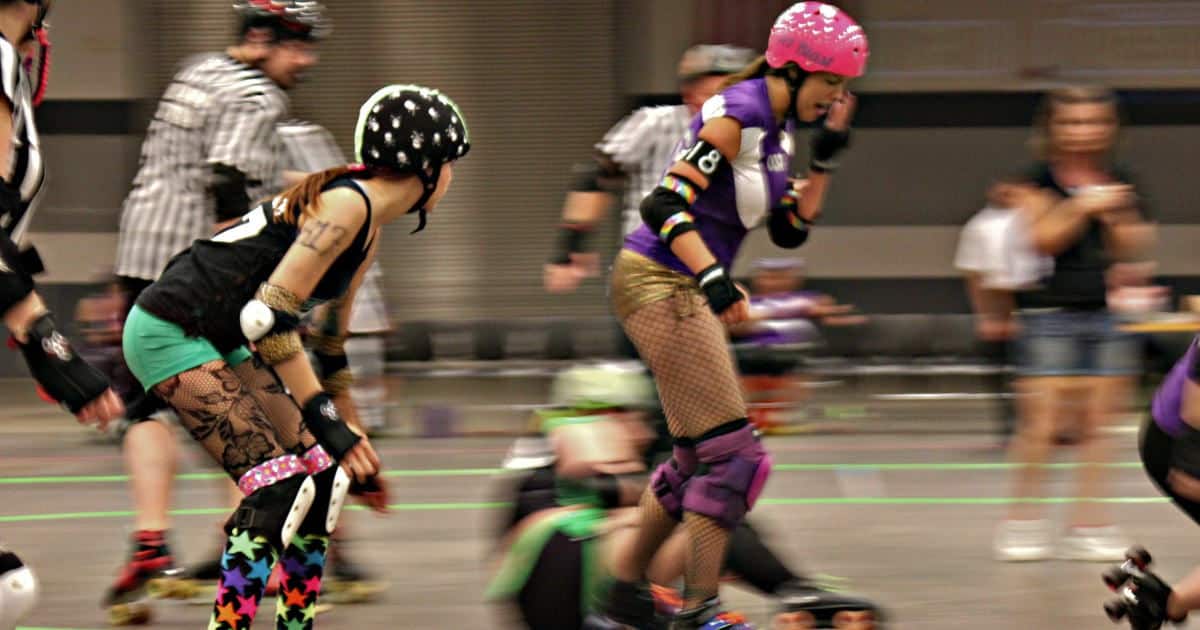 Let's talk about networking, ladies — what are the most unconventional ways to build your network? What have you tried?
Today, Rebecca Berfanger is sharing some ideas of her own, but we'd love to hear from you — what are the unconventional ways to build your network that really work? Can something as unrelated to professional life — like, say, roller derby or CrossFit — ever be a great way to make new friends, meet clients, and hear about job prospects?
We've talked about the best professional organizations to join, as well as other ways to make new friends and build a book of business — but today, let's talk about unconventional ways to build your network. Do you have sports, hobbies, volunteering, and clubs that you've found to be great sources of networking?
As a reporter, especially for legal publications, I felt like I was always networking — looking for the next story idea, talking to potential sources on the types of articles I often covered, often attending bar association events as a non-lawyer guest before I went to law school. Even if I was there to write about that event, I was always looking ahead to my next stories and who might be a helpful resource. As a law student and now as a lawyer, I'm still attending CLEs and bar association functions where the networking aspect is sometimes more valuable than the actual educational component.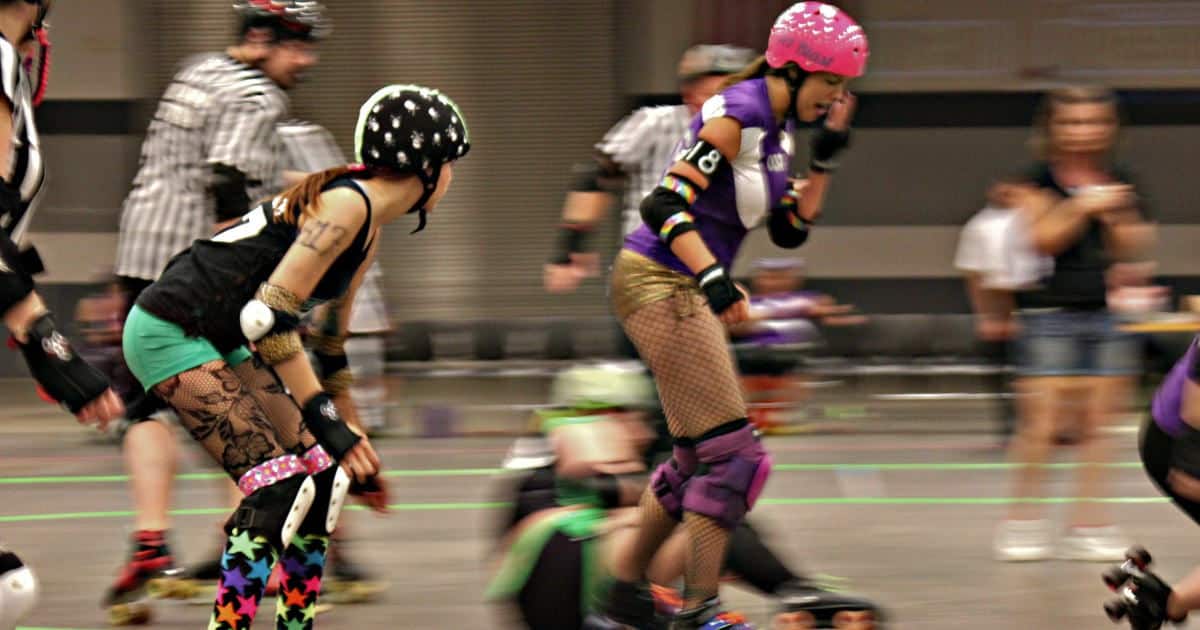 But when I was off the clock, I was still networking, just in a different, much less obvious way by volunteering for different organizations, events, and even playing a league sport.
For all of those opportunities, I was able to share my skills — writing, editing, marketing — and ultimately have stayed in touch with the people I shared a common interest outside of my professional world as much or even more than those I've met through the local bar associations, even though that wasn't my intent when joining.
Unconventional Way to Build Your Network #1: Hobbies
It's no secret that if you have a hobby, even if you're not that good, it's a good way to take your mind off of the junk in your life to spend time not thinking about work or personal issues or family feuds or whatever happens to be going on. A hobby should make you happy, and help you to ignore everything else for a while. So consider finding a local group that also does that hobby.
If you're into crafting, check out your local yarn or fabrics store for classes that are at your level and work with your schedule. Sign up for a drawing or photography class at a local art school. Seek out a meetup in your area for other subversive cross stitchers. Essentially by doing a search for your hobby and city will likely bring up a group or class to join.
(Psst: check out some of our old Hobby Wednesday series here.)
Unconventional Way to Build Your Network #2: Sports
While golf is the obvious one for networking (here's our previous advice on what to wear to a golf-related event for work!) — just about every professional association has a golf outing at some point during the year — other athletic activities have been coming up more often. Cycling and spinning classes have been taking off as a networking activity, as well as social sports for adults like softball, kickball, bowling, soccer, you name it.
For the more hardcore athletes (or those looking to be more athletic), most cities have options for adults to sign up for crossfit, martial arts, and even roller derby. Some places even offer amateur women's football, lacrosse, and rugby teams for post-collegiate women.
While you will likely need to don some kind of uniform or buy equipment for some of these options, many of these have different levels of competition ranging from I-played-this-sport-in-college-and-almost-went-pro to when-do-we-get-to-have-that-after-game beverage. If you're not sure if it's right for you, consider asking to observe a team of if it's a sport that involves spectators, you can ask if they have volunteering opportunities for game days and scrimmages. Check your local parks and recreation website, YMCA, or Google the sport and your city.
Unconventional Way to Network #3: Volunteering
What better way to meet like-minded people — especially if you're not super athletic or don't have time or funds to develop a new hobby — than volunteering for a cause that is near and dear to you? Most organizations are often seeking high-achieving women to add to their rosters. Whether it's at the board level, or just being available to take tickets at fundraisers or hand out water at 5Ks, or even working remotely on a research project or helping design an organization's website or social media, chances are there is a place for you to devote as little or as much time as you have.
Volunteering is also a good opportunity through a professional organization because it shows your colleagues you care, even if it's planting trees or helping to organize a food pantry. Your local United Way will have several opportunities if you don't already know what organization to help. Later in the year is also a good time to volunteer for any holiday drives for gifts, clothes, hygiene products, and other necessary items.
(Psst: we've discussed how to do strategic volunteering to bolster your resume if you're leaning out for family reasons, as well as how to get on a board and how to help charities.)
Unconventional Way to Network #4: Start your own group
Is there a group of people you'd like to get together based on specific interests and you just can't find them, whether it's a book club, movie club, theater club, indoor pot gardening, stargazing, beer or wine tasting, or some other interest you want to explore, start your own group. Depending on the size of your social media network you already have, you might be surprised by putting out a call-out via Twitter, LinkedIn or Facebook, or just starting a private group on social media, how many of your friends might be interested in joining something new.
Ideally if you can get a couple people you know to join, they'll invite two friends, and they'll invite two friends, and so on. Just try to keep it geared toward your other group members and maybe get their feedback in terms of days, times, locations, at least early on.
Of course, while all of these are meant to focus on your interests that may or may not be related to your professional work, if your purpose is networking, you'll eventually need to talk to other people. However, you already have something in common going into it, which will hopefully put you at ease and should make the next steps easy.
For instance, try to get to class or meetings a little early, plan to stay a little late to talk to the people in the group, if you know a little bit about the backgrounds of others try to talk to them in a genuine way, and if you're starting your own thing, build in a space for introductions to make sure everyone feels welcome.
While it might not seem like you're networking when you're just there to knit, play a sport, support your favorite cause, or just talk about a book you just read, you'll be at ease doing something you enjoy, and down the road a classmate might know of a friend of a friend with a job opening, or suggest a client who would be a good fit for you. You also shouldn't discard the more traditional methods of networking, but hopefully these suggestions will help if you're looking to meet people not necessarily in your usual network based on your education or profession.
Readers, what are your favorite unconventional ways to build your network? What hobbies, sports, or volunteering do you already do — and how do you find them to compare to professional organizations in terms of networking?
Further reading:
(Stock photo via Stencil.)