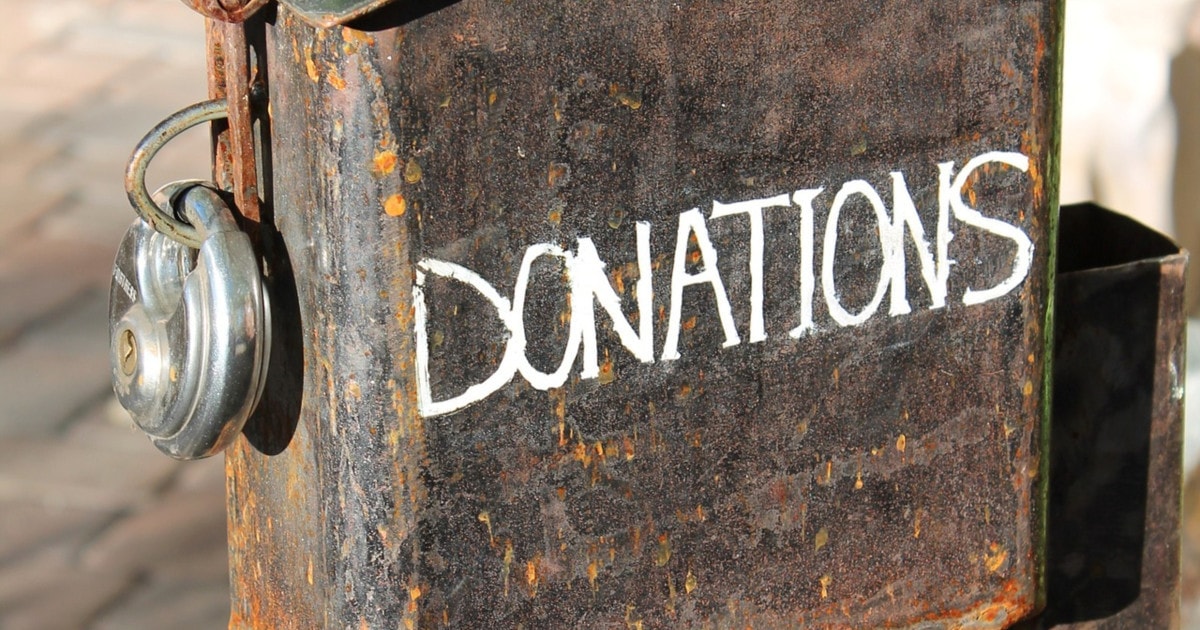 'Tis the season to think bigger than yourself — and so I asked Kate to do a 411 for us on helping charities. Whether you've got a little or a lot to give, how can you start donating? What do you need to know? What research should you do ahead of time?
(Readers, I'd love to hear from you — where do you donate annually, and then around this time of the year? Do you prefer to give to one organization or spread it out? How have you found organizations in the past?) – Kat
Psst: We've previously talked about strategic volunteering, how to get on a board, charitable giving for young professionals, and how to deal with pressure to donate money at the office.
Here are some ways to help charities, whether you want to donate money or time or something else:
Find one charity you care about, and give what you can. Helpful resources to find charities that use their donations wisely include Guidestar and Charity Navigator (the two recently partnered to share information) and Give.org (the BBB Wise Giving Alliance).
If you don't have much time to research potential recipients of your donations, you can easily use a resource like Charity Navigator's Charities with Perfect Scores (examples: The Equal Justice Initiative and Help Hope Live) or 10 of the Best Charities Everyone's Heard Of (examples: Doctors Without Borders, USA and The Rotary Foundation). To claim a charity donation on your taxes, make sure to save the letter or receipt from the organization.
Get involved in a nonprofit organization's Young Professionals group. Many nonprofits have such groups, which tend to offer one or more of the following: volunteering experiences (such as helping out at a fundraising gala or other special event), educational opportunities (learning about the organization's mission and activities — through, for example, behind-the-scenes tours), and fundraising events for YPs (such as pub crawls). Bonus: Joining groups like these brings great opportunities for making friends and networking (or, as Kat put it many moons ago, "shopping for boys," i.e., dating). Kat has previously mentioned the Young Lions (New York Public Library) and the American Museum of Natural History's Junior Council.
Join a nonprofit board. Yes, this feat is often harder to accomplish as a 20- or 30-something than, say, a 60-something who's well established in her career and relatively prominent in the community, and has plenty of valuable connections (and, well, perhaps more disposable income). However, some nonprofits reserve board spots (or at least one) for young professionals who can bring new perspectives and help reach a younger audience. Joining a board committee (for example, the marketing committee) is another option, as is seeking out new and/or very small charities that may have more trouble getting board members than the more well-known nonprofits in your community. A couple of ways to find out about board openings are signing up for the newsletter put out by your city's young professionals group and doing a search on VolunteerMatch. For more details please check out our post on how to get on a board.
Collect donations from a nonprofit's wish list. If you know it'll go over well at work, and there aren't any policies against it, tell your coworkers you're collecting items for a local organization and put a box in your cubicle/office where things can be dropped off. It's safest to pick a noncontroversial nonprofit, e.g., an animal shelter or children's hospital, rather than an org whose activities or philosophy might spark debate at the office.
Readers, how about you — for those of you well-steeped in charitable giving, how would you advise other women to start helping charities? If you're just starting to think about helping charities, what are your questions and concerns? In general, what are your favorite organizations or charities to help?