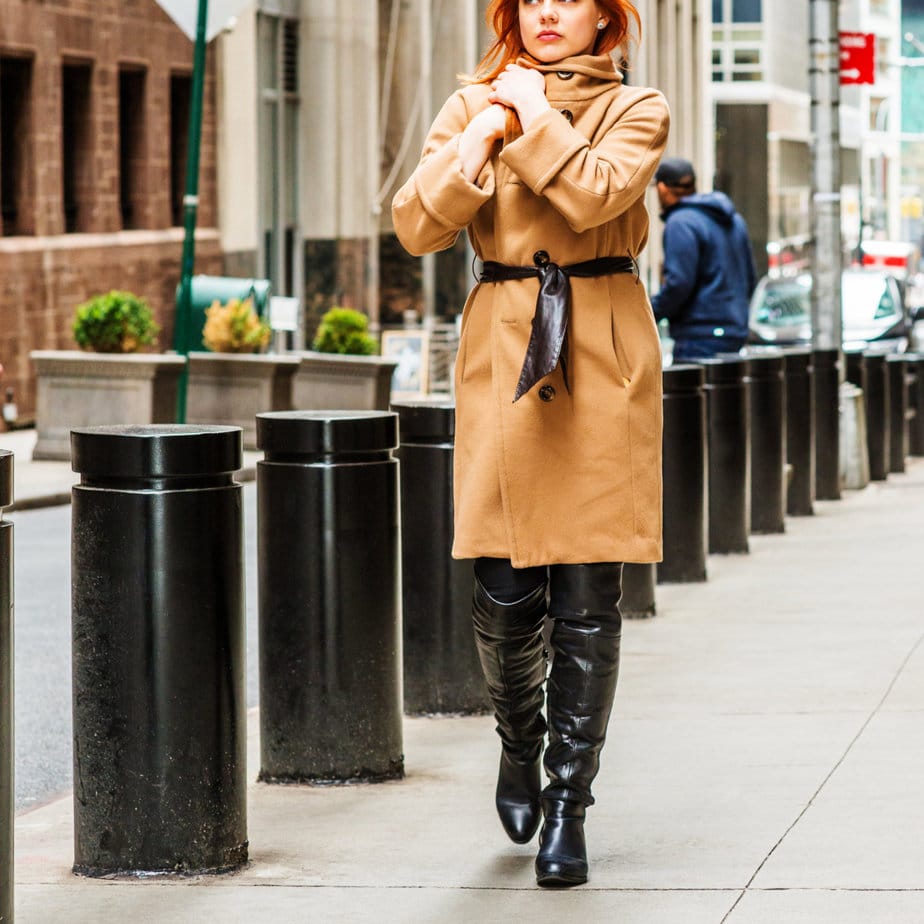 What boots are appropriate for the office in 2023? Have the rules changed for conservative offices — and for business casual offices? Buckles, cork heels, lug soles, harness straps, and more… let's discuss.
This post contains affiliate links and Corporette® may earn commissions for purchases made through links in this post. For more details see here. Thank you so much for your support!
The Old Rule: Only Simple, Classic Boots for the Office
The old rule used to be that, for a conservative office, the boot should be as close to plain leather as possible. Simple! Not a conversation point! In years past we've talked about how any of the following items were best to avoid for a very conservative office:
Decorative buckles and harness-type straps, whether on the toes, vamp, or tops of boots
Decorative detailing, embroidery, or patchworked pieces, either in the same color/fabric or different color/fabric
Shoes with a dip in the front, like cowboy boots (sometimes called a "curved topline")
Heels that are a different color from the rest of the boot, such as a brown wooden heel with a black suede boot, a red rubber heel on a black boot, cork heels, etc. I think I even remember some readers not liking a strip along the bottom of the heel, like this Blondo boot, that draws attention to the boot.
Knee-high boots — YES, REALLY!! I still laugh to remember a conversation I had with a friend from law review, as we were taking BarBri classes — she had a tongue ring, for goodness sake! — wherein she suggested that only sex workers wore knee-high boots. This was actually a thing back then — Condoleeza Rice was accused of looking like a "dominatrix" in 2005 when she wore an all-black outfit with knee-high boots, and as recently as 2011 reporters wondered if Michelle Obama's knee-high boots were appropriate for a Veterans' Day service.
Over-the-knee boots — Here's our last discussion on OTK boots for work… I'm really curious where most people fall on these for work and other conservative environments in 2023! I wore some tan OTK boots to my youngest son's First Communion last year, for what it's worth (worn with a knee-length black dress), but it was a very small class.
What Boots are Appropriate for the Office in 2023?
Readers, what are your thoughts? Where do you draw the line for boots at the office in 2023? Which of your boots for the office are NOT simple leather without buckles, adornments, and more? Do you wear OTK boots to the office? (With skirts or pants?) What factors matter to you when you're buying new boots to wear to work?
A few boots to illustrate the above questions, all from the NAS…
Stock photo via Deposit Photos / xcai.