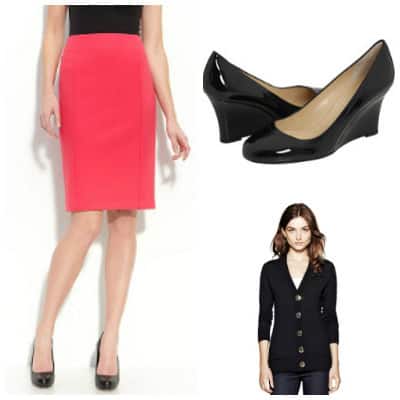 2018 Update: We still love this discussion on what clothes you buy again and again — you may also want to check out our most recent discussion on whether you should buy duplicates of your favorite clothes, as well as which are your favorite workhorses for work. 
Happy Monday, ladies! Let's talk about those clothes you buy again and again — those gems that become your perennial favorites, the ones that are always available for sale (albeit, perhaps, in new colors). Here on the site we've discovered a few — "THE skirt" from Nordstrom (and the Frenchi shrunken cardigan blazer from the junior's department), the Target wedges, the Kate Spade Halle wedges… I might also include the Tory Burch Simone cardigan, and perhaps this ruched faux wrap dress from Suzi Chin… what else? My friend Auntie M wrote about her must-have Amber Sun pants (which are now back in stock, incidentally) — what are your must-haves? 
2018 Update – check out our Workwear Hall of Fame!
Here are some of the must-haves we've talked about here on the blog… (we've also talked about your favorite tops under suits as well as your favorite comfortable heels… )

Pictured below, clockwise: purple cardigan / pink skirt / purple dress / suede wedge / patent wedges / black cardigan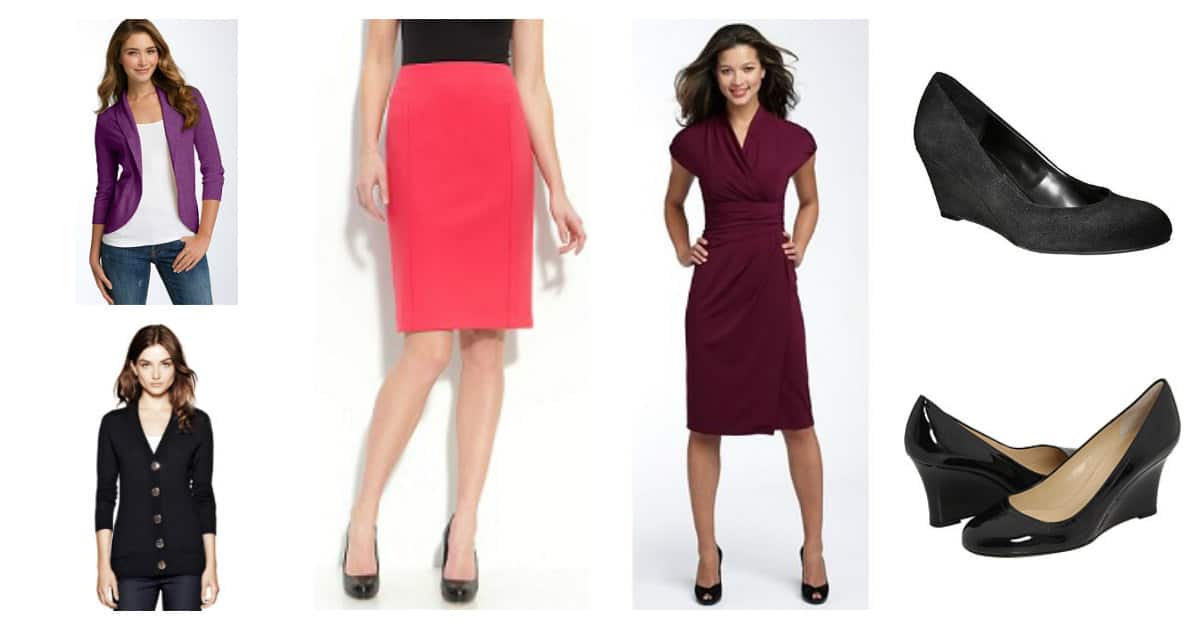 (P.S. Unintentionally, many of these pieces are available at Nordstrom — do you guys consider that to be the department store you go to for "classics" or is it just coincidence? Perhaps that's another discussion entirely, where you go when you're looking for __ type of clothes…)