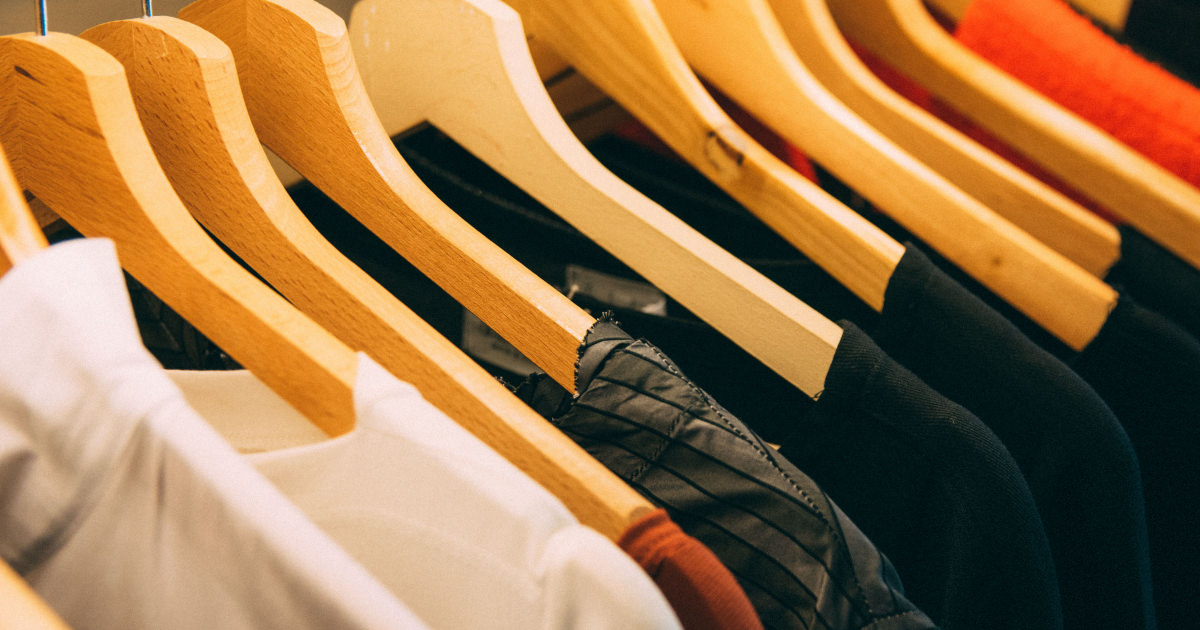 Readers had an interesting threadjack about which women wear suits on a regular basis, and a lot of people noted that they kept an emergency suit (or blazer) in their office. It's been ages since we talked about what clothes to keep at the office, so let's revisit — what do you keep at your office for an emergency kit? When have you needed your "emergency" stash of clothes? (Instead of keeping clothes at the office, does anyone plan to make a lunchtime run to a nearby store in case of emergency? Which store?)
For my $.02, these are my lists…
Top 5 Clothes Items to Keep in a Business Casual Office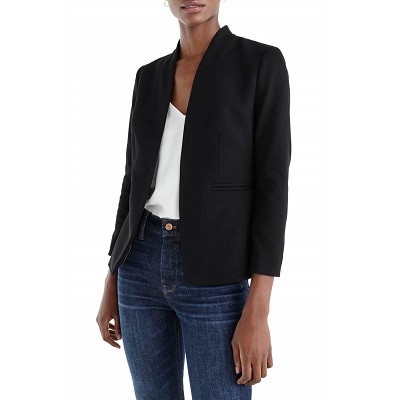 1. Black blazer — Throwing on a black blazer can be a great way to instantly make your look more authoritative. Good options include the reader favorite blazer pictured above or this comfortable knit blazer; if you know you won't wear it often you can still find great blazers under $50. (We've also discussed what to look for in a blazer to keep at the office.)
2. An "elevated tee" in a dark, neutral color — great for when you accidentally spill something on your shirt or release belatedly you don't like the neckline on the shirt you wore to work that day. If your backup shirt is dark you don't need to worry about what color your bra is. The pretty boatneck tee we recently linked to at J.Crew Factory would be a good option; so would some of the scalloped t-shirts we linked to at Talbots.
3. Sneakers (and socks) — keep an old pair at the office in case of an emergency like a power blackout; they also come in handy if you manage to make it out for a quick walk.
4. A comfortable pair of pants — I've pulled these out for a lot of different reasons even in a business casual office, including wanting to be more comfortable for a late night at the office, having to help move office furniture, or suddenly needing to review so much paperwork that it was easier to put it on the floor and spread out. (Psst: if you know you're going to be spending a late night at the office, we rounded up the most comfortable workwear to wear for long haul days.)
5. A wrap in your base color, probably black. We've talked a ton about the different uses for an office pashmina; but quickly: you can use it to hide a stain, as a lap blanket, an emergency pillow, and more.
Top 3 ADDITIONAL Clothes to Keep in a Conservative Office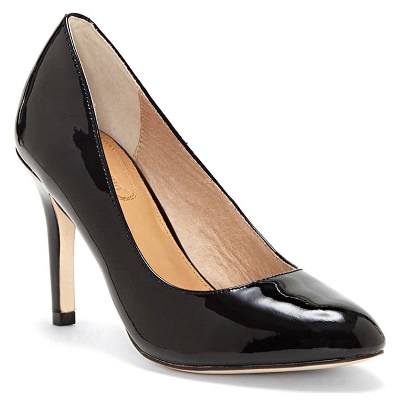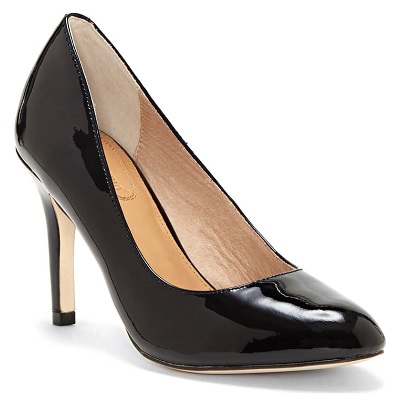 1. A more conservative pair of shoes. There have been a ton of trends with boots, wedges, peep toes, and more — but sometimes if you want to make an outfit more conservative you have to start from the bottom up. For my $.02, in this circumstance I would be more likely to sacrifice fashion for something that reads as "conservative" but is also walkable. (We just rounded up your best bets for comfortable heel brands; obviously neutral flats are also acceptable. If you can't walk in heels in tights you may want to consider keeping a shoe with a strap at the office.)
2. A suit in a neutral color. Especially important if there's a chance you may get called into court or other VIP meeting.
3. Pantyhose in a nude-for-you shade. Whether or not pantyhose is "required" wearing tends to be very regional, as well as office- and industry-specific… but if there's even a 5% chance you'll really, really need it, it's better to just keep a box in your desk drawer.
How about you guys — what clothes do you keep at your office? For those of you who've worked in both a business casual office as well as a conservative office, how do your lists vary?
Stock photo via Stencil.