2017 Update: We still stand by our advice on how to buy a blazer to keep at the office, but if you're building a wardrobe for work for the first time you may want to check out The Ultimate Guide to Business Casual for Women and our Wardrobe Essentials for Work.
Ladies, what are your best tips for buying a blazer to keep at the office, or general tips on how to wear a blazer as a separate? (Does anyone have success with wearing suiting blazers as separates?) I often suggest to readers that they keep a blazer in their office to grab and go if you get an invitation to a meeting at the last minute or otherwise need to look (or feel) Very Professional. As another plus, it can also be a way to stay warm (whether with chilly air conditioning or a cold day), and — depending on the needs of the situation and the blazer you have — I might even grab a blazer with pockets if I were going somewhere and just wanted the use of the pockets.* But how do you know which blazer to keep at your office? We haven't talked how to wear a blazer with something other than a suit in years, so I thought we'd discuss. (Pictured.) Some of my top tips for buying a blazer to keep at the office include:
Pick a base color.  Whether you believe in a capsule wardrobe or not, we all have a base color that we feel most comfortable in and end up building our wardrobes around.  Mine is black — for you it may be beige, gray, navy, or white. I wouldn't necessarily wear a black blazer with unmatched black pants, but you can't just break up a suiting set and wear the black suiting blazer with gray suiting pants and call it a day either — the best thing is to do is to buy a blazer that has a totally different texture than most of your suiting material, and likely never came with matching pants to begin with.  For example, the pictured blazer (at top) is good; so is this one, this one, or this one (in plus sizes).
Look for a blazer with texture. This helps signify to other people that you know you are not wearing a suit, even if your pants or skirt is the same color as the blazer.  For fall, a tweed or bouclé might work, or even a corduroy (or velvet is huge this year!) — for spring/summer look for linen, ponte, eyelet, or a lightweight cotton blend  — you can also look for other subtle patterns or textures. Right now, this sweater blazer might work; this felted wool blazer might also work.
Avoid too many details on your blazer. You want it to be a neutral that will work across outfits — so having a colorblocked detail or zipper detail is going to make it more memorable and harder to wear multiple days in a row (if warranted). That said, keeping a statement blazer at the office can be helpful if you don't want to bother with layering it under coats, and wear enough neutrals and other complementary items to know that you would reach for it often as a way to "complete" your outfit when you get to work.)
As a bonus, look for functional pockets. Note that many blazers with functional pockets are sold with the pockets sewn shut so they lay better (ditto for blazer vents and skirt slits). For pockets, you can very carefully check to see if there's a lined pocket in here, or — if the rest of the blazer is unlined — look on the inside jacket to see if there's a lined pocket in there.
As you start to have more fun with blazers and buy more, you may find you want to keep several at the office — I remember keeping a black one, a white one (for summer months), and a slightly crazy gray leopard print one (to wear on top of all black outfits).
Ladies, what blazers do you keep in your office? How many blazers do you keep, and what do you look for in a good blazer to keep at work?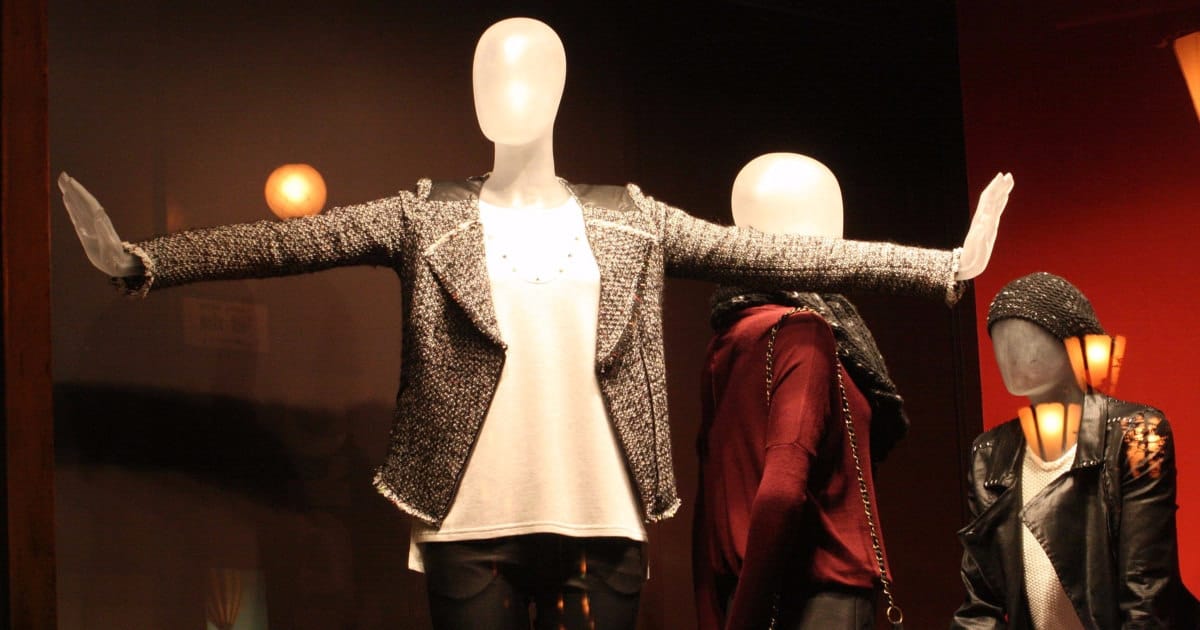 * Back in my, ah, glory days of lawyering, I had a long stretch where I had to go to the archives of the law firm to look through old documents, and I often wound up carrying an entire bankers' box or two back to my office to review more closely — if I knew I might be carrying boxes back with me, I would often grab the blazer I kept at the office to take with me to the archives  so I could put my Blackberry, tape flags, lip gloss and ID/security card in my pockets. (Lip gloss not because I really wanted to look pretty while working in the archives, but because I'm one of those people who gets distracted if my lips are too dry.)
Social media picture via Stencil.