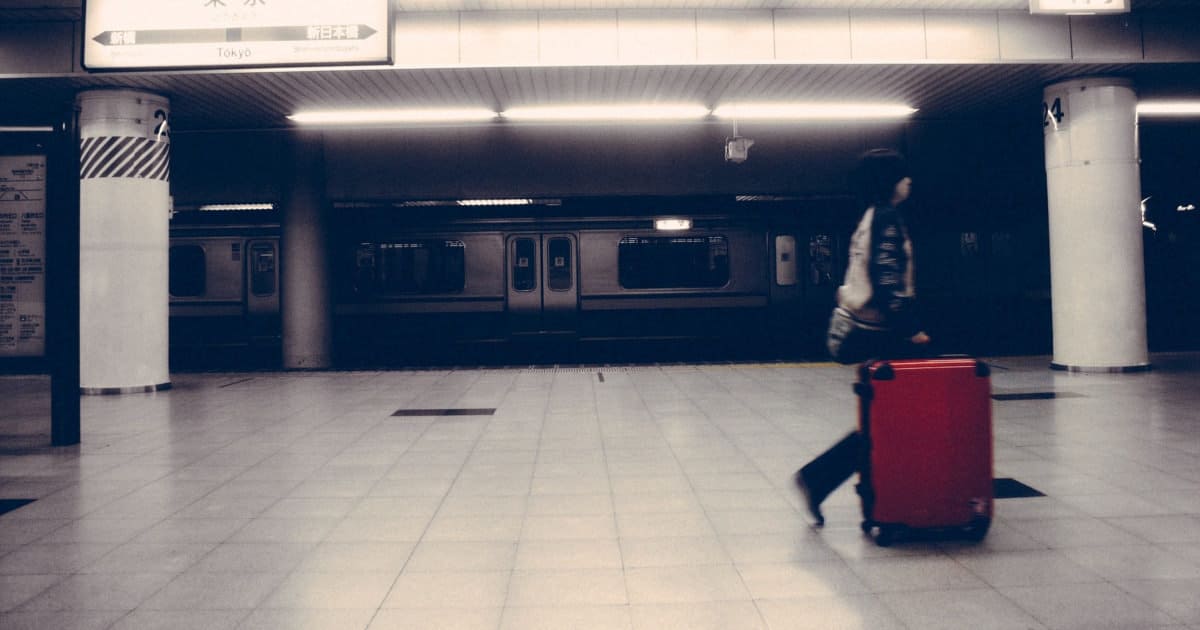 Over the past few years, I've attended a few multi-day conferences in far-off locales, and I've realized: packing for this kind of conference is an art, not a science. I'm still learning what to bring, but I thought I'd start an open thread by sharing my must-bring items — readers, what do you bring? (Pictured: So many planes, originally uploaded to Flickr by lauren_pressley.)
Ten Things to Pack for Conferences
1. A wrap. Conference planners may make the rooms 65-70 degrees, both to keep people awake as well as to make sure it doesn't get too HOT. A wrap (preferably, a serious one — cashmere or wool) allows you to add or subtract layers easily, even if you're already wearing a blazer or suit jacket. The other great thing about the wrap is that you can lay it across your lap if you need to, either to make yourself warmer or to compensate for a skirt that you've only just realized is too short if you're sitting all day.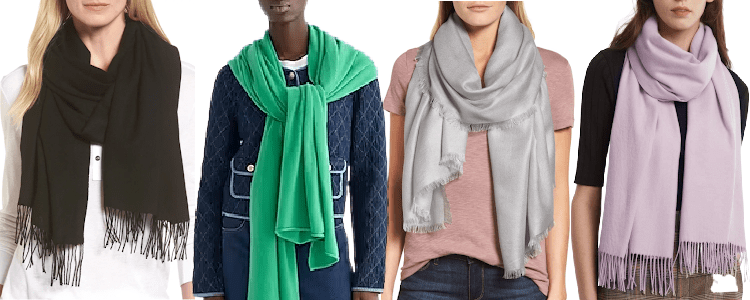 Some of our favorite office pashminas as of 2023: black / green / gray (lighter weight) / lavender ($20!!). If you're looking for more of a ruana jacket, I highly recommend the Brooks Brothers' ones!
2. Two pants suits (if it's a 3-day conference). Dressing at conferences can be particularly tricky for women — if you wear a skirt suit and the majority of male attendees show up wearing the blue shirt/khaki pant combo, you look like the newbie who's trying too hard. If you wear a twinset and pants, though, and the majority of male attendees show up wearing suits, you look like a secretary. For this reason, my go-to outfit (for day 1, at least) is a simple pants suit — you can take the blazer off if you need to look more casual, or wear it all together to fit in. If it's a 3-day conference, you can often wear the suit jacket with a non-matching skirt or pants, also, for a dressed-up business casual look on day 3.
3. Twinset. I like to travel to the conference in comfortable but professional-looking pants and a twinset — if the conference turns out to NOT be full of suit-clad attendees, you can also repurpose the outfit for day 2 of the conference. It's important to remember that, unless you're arriving very early or late for the conference, odds are *very good* that you will run into other attendees at the airport — so dress as professionally as possible.
4. A simple pencil skirt. Like I mentioned above, you can dress this up with a blazer or dress it down with a twinset — a great option for day 3 of the conference.
5. Makeup that stays put. Where possible, I use my best "stays put" makeup — the eyeliner that doesn't smudge, the lipstick that doesn't budge — just so I don't have to worry about reapplying it constantly.
6. At least two pairs of shoes (particularly if you're on your feet for long periods such as cocktail parties, afterparties, or on the off chance there's standing-room only in the conference room.) Even though I have one pair of shoes that is my "favorite" to wear to these kinds of things, I like bringing a second pair, even if I only wear them for a half day and then switch into the second pair. (Logistics here depend on the conference set-up — if the conference is at the same hotel at which you're staying, just run back to your room to switch shoes; if you're at the conference, odds are you'll have enough handouts and other materials to warrant a tote bag anyway — so just stash your shoes in there.)
7. A Bluetooth jack or headset for your cellphone. My neck is so much more comfortable if I use a headset for long phone conversations, and I frequently have them while waiting for my plane or settling into my hotel room.
These are some of the Corporette readers' favorite items for business travel…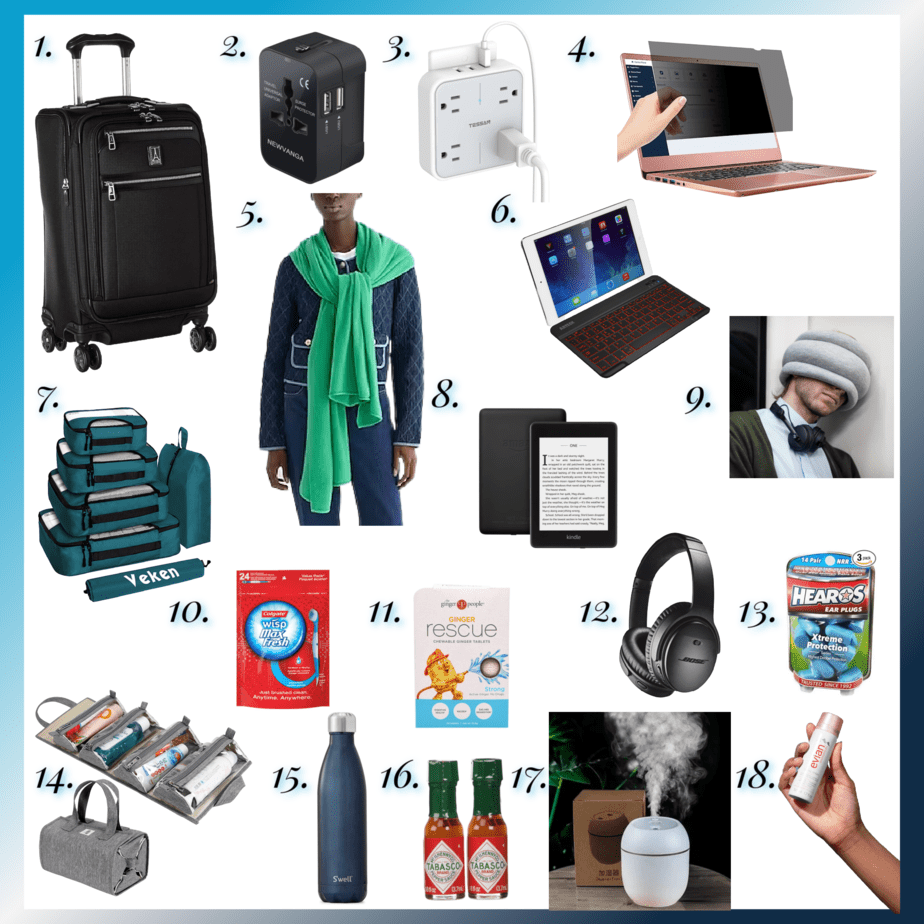 8. Emergen-C — a late night spent networking at the afterparty can seem less than smart when there's an interesting panel slated for first thing in the morning.
9. Small, healthy, packable food. I like things like almonds, packs of raisins, or even high-fiber/high-protein bars like Gnu.
10. Dense reading for the plane. Some magazines you flip through and only read one or two articles in depth — others will keep you reading for hours, if you have time. These can be great if you're stuck on a plane that's pulled away from the gate but hasn't yet taken off (i.e., no electronics allowed). I love Vanity Fair for this kind of thing if I hit a newsstand — it's fun but actually has real substance, with lengthy, well-written articles on fun matters.
Readers, what are your must-brings for a conference in a far-off locale?